Top Reasons Businesses Should Use PDF Editing Tools
There are many tools companies can use to boost their operations. PDF editors and editing capabilities are highly recommended! Few companies get everything right on the first try, either. There's always the occasional setback, from management to the workers occupying entry-level positions. One shouldn't feel any shame in going back and correcting a mistake or optimizing a process, especially when either is related to the PDF. Still, there are more reasons than those to utilize PDF editing tools and the real effectiveness of free PDF editing tools. Let's explore them below.
Compress PDF Files
Depending on how you intend to use the PDF, altering its size may interest you. You can open up a few doors in doing this, from sending it across certain sites to featuring it on certain platforms.
You can compress PDF files using a free online tool that's easy to use. Drag your file onto the designated area on the webpage, decide the compression level, edit other aspects as needed of the PDF file as needed (we'll come to some of that), and then download it. No training or installation is required, and there are assurances around encryptions and data regulation compliance to assure you that your information is safe.
Having a PDF to compress can lead your business down an exciting avenue of PDF editing possibilities. It's just the beginning!
Prep the PDF for Exportation
PDFs aren't always isolated documents. They can be seamlessly integrated into other media thanks to editing tools, especially if you sought to use a PDF compressor beforehand.
You can convert the PDF into other file formats. In doing so, it can be more easily shared through platforms like email or social media. PDF conversion also means the file can feature in spreadsheets, PowerPoint presentations, or word processing software.
All of this can inspire further creative uses of PDFs. It also helps with data organization and presentation, ensuring others engage with the content in different and interesting ways.
Add New Content
You'd often need different software to add content to a PDF. Examples include that tailored around page layouts and word processor tools.
These separate downloads are no longer necessary. Instead, you can use PDF editing tools to get everything done in one place. Add images or words, tinker with margins, or work on paragraph spacing – there's nothing about the content you can't change in a PDF editor tool.
PDFs often used to be thought of as 'the final versions' of things, and it would be a hassle making changes and downloading numerous programs. So, you may as well make things easier for yourself with an all-in-one PDF editing tool.
Trademarking Your Content with Free PDF Editing Tools
When your business sends out content, it must be unequivocally yours. Anyone who comes across the materials should be able to understand that immediately.
With your PDFs, you can make it known that the document is yours from a quick glimpse. You can do this by:
Adding your logos.
Featuring stamps.
Displaying watermarks.
Including crucial information in headers and footers.
Protecting your brand is vital. Even some of the US' most credible academic institutions still must go through lots of legal wrangling to secure trademarks for their institution. Your content isn't to be replicated or misused lightly, so featuring all of your firm's relevant insignia on your PDF through the editing software is a good idea.
Authorising Access
Perhaps someone picked up your PDF document and PDF editing tools somehow when stealing company data? They know it's yours from the trademark, which only makes them happier to have stolen from you.
Wipe that smile off their faces by remotely revoking access to the PDF document. Some editing tools including free PDF editing tools allow you to do this, keeping tighter control of the information going in and out of your company.
You can also perform the reverse and authorize access from afar too. It can be useful to alternate permissions if you only wish for PDFs to be accessed by certain people for a limited period, for instance. If documents are being sent back and forth between clients or consumers, then it can make sense to control the flow of traffic around the document.
Changing Page Orders
Changing page orders in a PDF document might seem like a small thing. Rest assured, it isn't, and it gives firms like yours some much-needed flexibility.
The structure of writing is what the entirety of a piece can rely on, too. It's not always about what you say in your content but how you say it. Simply rearranging PDF file pages can help you instil a sense of logical flow to your content and present your ideas more clearly and coherently. One page can seamlessly lead to the next instead of being a cobbled-together assortment of disjointed ideas.
It's not just about switching PDF pages in one document, either. Pages from other PDFs can be transferred from those files straight into the one you're working on.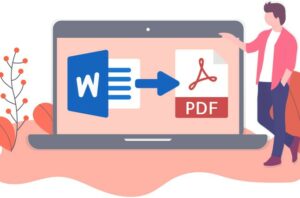 Foster Collaboration via Easy PDF Editing Tools
Colleagues can use free PDF editing tools to collaborate on PDF documents on smartphone devices and workplace computers. They can pin content with comments, too, exchanging feedback and ideas.
As you're probably aware, there's a huge list of reasons why teamwork is important in the workplace, and you must uphold a spirit of togetherness wherever you can as a business leader. PDF editors can facilitate those aims, keeping your teams in touch with more flexible and dynamic ways to work together.
Remote working opportunities become more feasible. Workers can be more productive and energized in their roles without constantly meeting and discussing things. A positive, upbeat atmosphere can be created in the workplace. It's a streamlining of processes that helps build a teamwork culture. Countless other benefits can follow from all of this!
Fill in Forms Remotely
Good business today largely comes down to convenience. If working with you is challenging, clients and partners will likely look for an easier time elsewhere.
With a PDF editing tools, you can create things like digital forms. That way, you can send out these documents for others to fill in remotely rather than sending out paperwork in the mail or inviting people to your premises.
You can also use a PDF editor to make forms more interactive too. Instead of just filling out an electronic signature at the end (which is still important and can be made possible by a PDF editor tool), those receiving the digital paperwork can also fill in empty boxes with their writing. They could also untick and tick boxes, too. Once again, it keeps your PDFs more interesting, dynamic, and much more convenient to use.
Edit Remotely
Sometimes you sign off from work for the day feeling content you've done everything required of you. Then, you get home and realize you forgot to do something important.
If that something is related to your PDF, it's not a problem. It's a no-brainer, given what's been discussed already, but it's worth mentioning all the same; you can access your PDF from anywhere with editing tools and make any crucial adjustment you need to. Whether you're sitting at home, on the train, or at your mom's house, you always have a way to access the document and make amendments.
The peace of mind that can be gleaned from those opportunities should not be underestimated. While it's important to switch off from your job outside of working hours, having a way to combat any PDF file-related emergency on the fly can be a great comfort. Your hands are never tied, and that's to be appreciated.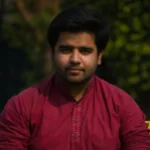 Adhar Dhaval is experienced portfolio, program and project leader with demonstrated leadership in all phases of sales and service delivery of diverse technology solutions. He is a speaker sharing advice and industry perspective on emerging best practices in project leadership, program management, leadership and strategy. He is working for the Chair Leadership Co.
Tags:
free pdf editing tools
free pdf editors
pdf editors