Top 12 Reasons: Why Should You Hire A Virtual Assistant?
A Virtual Assistant (VA) is a self-employed professional who works remotely from any place, including his home. Businesses have a flexible option other than hiring a full-time PA in the form of Virtual Assistants.
Businesses generally hire Virtual Assistants on a monthly package basis, only paying for the time that is actually used. They are, therefore, a more affordable option, which is contributing to the popularity of remote working.
Internet and email-based communication is the most used method. These programs (Skype, Google Mail, etc.) are frequently used by them to communicate with their customers.
You can ask Virtual Assistants to complete a wide variety of activities, such as:
Creating reports, presentations, and other written material
Digital marketing and social media coordination
Support for sales and customers
Office management
Setting up a calendar (i.e., emails, events, bookings, etc.)
Financial services like bookkeeping and accounting, etc.
Arranging occasions
Arranging a trip
Organisation of data
Research
This list is merely an overview of the jobs that the majority of business owners engage Virtual Assistants for.
Over time, Virtual Assistants have entered the mainstream. Most professionals choose to work as Virtual Assistants (VAs), and many people invest in hiring them to assist them with their jobs.
Hiring a virtual assistant can help you free up time to focus on your core business areas. And the process of finding one has never been easier! The rise in demand for VAs was followed by innovative software solutions connecting entrepreneurs and busy teams with the ideal VAs for them! 
One such example is Hi Byron – a VA platform with US-based, on-demand virtual assistants who are vetted and subject-level tested across 100+ skills so that you're always working with top talent.
After you submit your request, you're matched with the ideal VA for your specific needs. Then, you can create rules, manage tasks and automatically track the number of hours you save through the same platform.
Returning to the original query, why should you hire one? In the following line, I've provided several logics and justifications for why hiring a VA is crucial for your expanding organisation.
1.     You can pay greater attention to what matters when you hire a virtual assistant
If you are very busy, it can be difficult to do other modest activities that aren't as critical as the other. Wouldn't it be good to be able to concentrate on what matters and not worry about things that aren't that important? Let others take care of it. Additionally, it can lessen your burden and make you feel less stressed.
2.     Cost effective
A new business's launch is undoubtedly difficult and expensive. Having a VA can help you avoid financial difficulties because you won't need to pay for office rentals, office supplies, or employee taxes.
3.     Grow your company
If you're lucky enough to locate skilled VAs, they can assist you in expanding your company in a profitable and efficient manner. You can get their assistance with your strategy planning. For this, always be receptive to their ideas and advice.
4.     Flexible work schedules
These independent contractors can choose their own hours. They can modify their schedule to fit your company's needs. They can work freelance, full-time, or any combination of the three.
5.     Bolster weak locations
Let's face it; we are not experts in every field, and there will always be others who excel in a given field or expertise.
Consider hiring a knowledgeable VA to work for your business. Just consider the advantages it could provide for your business, and the quality will be remarkable. You must inform them of the desired results, then poof! Done.
6.     Excellent service thanks to virtual assistant
Virtual Assistants are dedicated to provide their clients the best services possible. Both your business and their reputations as your Virtual Assistant are valued by them. They understand that performing poorly will compromise their integrity. One of their top focuses is making their customers happy.
7.     Enjoy your free time
It is undeniable that people want downtime. Everyone wants to devote more time to pressing issues. Therefore, using VAs can always help you realise your dreams. More time can be spent with friends and family.
8.     Obtain the top talent
Finding qualified PA employees can be difficult, and you never know who will work out well for your business and who won't. The best talent may be found by using Virtual Assistants. There is a large talent pool of Virtual Assistants on the market due to the perks it affords them.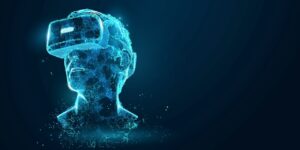 9.     Arise in productivity when using virtual assistants
Your company's productivity will increase as a result of this effective utilisation of time and resources. Your regular employees and Virtual Assistants can produce high-quality work since they can all focus their efforts on fewer tasks. Additionally, spreading out the task will enable your company to work more efficiently.
10.  Recognising delegation
It's amazing how many people effectively utilise Virtual Assistants and frequently find themselves managing some of their administrative duties on their own. You can get direct assistance with delegation from Virtual Assistants, and they can even show you how to manage one. They assist multiple businesses at once, so they know how to support you to maximise their support.
11.  Enhanced client services
Your company is able to provide 24-hour customer assistance using the aforementioned scenario. Accessible customer service ensures client pleasure, which is a crucial component of running a successful organisation.
Virtual Assistants can answer consumer inquiries live online via a virtual number service, an online chat, or any other relevant piece of technology, in addition to using chatbots run by AI for support.
12.  Get online!
Digital technology and the internet can be challenging for organisations. It is impossible to provide comprehensive and consistent training for every new software update or device upgrade because employees can feel uncomfortable using new gadgets and equipment!
Virtual Assistants thus provide businesses room to smoothly enter the digital era. Understanding and adjusting to these developments is essential for business survival in the age of technology like AI. Virtual Assistants can fill in the technological gaps and establish your company's reputation online.
One other thing: if you already have Virtual Assistants, look after them. They may be real lifesavers. Make a space that benefits both you and the other person. A happy working environment reduces stress and increases productivity.
I'm done now! I've included a comprehensive list of everything you can accomplish by hiring a Virtual Assistant.
Do you think you would use a Virtual Assistant?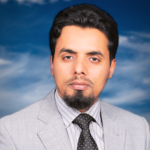 By education, I am a Soil Chemist after completing my Master's degree in Soil Sciences. However, by passion, knowledge and a will to educate people, I am a Content Writer and I am putting my whole-hearted efforts in different fields of life like health, education, self-development, marketing, technology etc. I am trying my level best; with the hope for the best.
Tags:
why hire a virtual assistant
why should hire a virtual assistant