5 Ways for Your Business to Use Facebook Page
With well over 2 billion active monthly users, Facebook has grown into a lucrative platform for companies worldwide. Nowadays, almost every company name you can come up with has some social media presence. Social media's influence is expanding every day. It has incorporated itself into almost every aspect of our daily lives. The ongoing use of social media platforms has enhanced everything from working to shopping and entertainment. It is the perfect time for your business to take advantage of your Facebook page to meet your objectives. Here are a few ways for your business to use Facebook page.
Focus on the 'About' Section to Start to Use Facebook Page
Users are interested in who you are and what you do before anything else. It's crucial that you carefully complete the information in your 'About' section before anything else.
A user's first opinion of you when they visit your Facebook profile is based on the facts you provide. They make up their mind about who you are in a few seconds.
Therefore, you must have a carefully constructed "About" section to make all of your information appear relevant and exciting to the users. Including a link to your website when changing your profile information on your Facebook page is crucial.
Perfect Your Landing Page
Sometimes, even the slightest details can have a significant impact! Successful online marketing starts with an eye-catching landing page. Your PPC advertising can be faultless, and your offer may be fantastic. However, you need a strong landing page to tie it all together.
Your visitors will be drawn in and convinced to complete a conversion if you have an eye-catching, persuasive landing page. Here are a few tips for making a successful landing page:
Ensure that your page feels and looks clean and organized

Broadcast offer values with headlines and offer explanations with subheadings

Ensure that your page is easily accessible on mobile

Avoid stuffing your landing page with unnecessary information. Keep things short and clear

Use trust signals to build credibility and trust.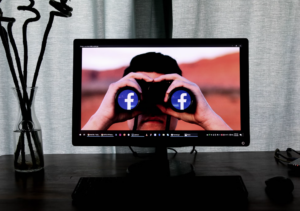 Your brand is the most important thing to keep in mind when using your Facebook page. It's a good idea to provide some fresh content now and again, but it should never compromise your brand's identity. Everything you put out has to enhance it.
Your brand identity must be reflected in everything you do. Everything on your page should be directly related to your brand. Whether you choose to create engaging content for consumers or run a contest to draw in new ones. This tip will ensure that your brand name stays ingrained in peoples' minds.
Create Your Photo Collage
Photos are some of the best types of advertising media. While your Facebook cover photo is important, it isn't enough. Create your photo collage to make your Facebook page more attractive. Customize the layouts and number of images to suit your specific needs.
Adding text to your collage could explain what is going on. Ensure that your text is legible and that your graphics match the theme of the photo collage.
Facebook users are bombarded with a lot of content. This means that they have more power to choose the right content for their needs. If your content isn't relevant, it is unlikely to stand out.
Your business must find a way to capture the attention of the existing audience if you want them to get, understand, and believe your messages. Relevant content sets you apart as a credible and reliable source.
The first step is to be active on Facebook. Use as many customer touch points to spread the same message as you can. Every type of content must be relevant and honest to get through the noise of businesses spouting on social media platforms.
In conclusion, a Facebook page can be very beneficial to your business. It helps you promote brand visibility, connect with your target audience, and establish yourself as a competitive business. Take advantage of the above tips to make better use of your Facebook page.
Facebook's primary goal is to facilitate connections between friends and family members. And the greatest approach to stay in touch with your loved ones is to post status updates updating them on your life. Go to the text box at the top of your news feed page or your profile page to post a Facebook status.
You can share links, photographs, movies, GIFs, stickers, and text with 15 various colored backgrounds using status updates.
You may also share posts of other kinds to use Facebook page:
Feeling/Activity: Describe how you are feeling or what you are doing right now.
Check In: Let your friends know where you are when you visit a city, place, or location by checking in.
Tag Your Buddies: If you're out with your friends, mention it in your status and let them know what you're up to.
You may share what event you're attending by tagging it in your status if you're attending one.
Request Recommendations: You may ask your Facebook friends for advice on places to go if you just relocated or are planning a trip.
Ask your Facebook friends about a certain issue in a poll to get their opinions.
Choose a charitable organization that you want to support and post it on your status. Then, your Facebook friends may choose the donation option to assist the selected charity.
Answer a Question: Select one of the prepared questions or formulate your own, then share it with your Facebook contacts.
Lists: Select one of the established topics or come up with your own. Then, share it with your Facebook friends.
Facebook Stories: Your Facebook story allows you to share any material that you can post in a status update. By selecting "Add to Your Story" on the right sidebar, you may also add material to your tales. Additionally, you may see all of your friends' Facebook Stories by clicking on their images in the Stories area of your home page's right sidebar.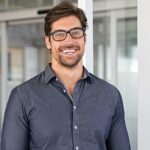 David is a dynamic, analytical, solutions-focused bilingual Financial Professional, highly regarded for devising and implementing actionable plans resulting in measurable improvements to customer acquisition and retention, revenue generation, forecasting, and new business development.
Tags:
how to use facebook page
how to use facebook page for your business
using facebook business page