How Your Business Can Take Advantage of Mind Mapping?
Often, we lose our decision-making ability when bombarded with tons of information. If you often face situations like these, listening to 'Where did my mind go?' by ROY may help –just joking! The best approach is to manage your ideas accordingly to store and use them. Several statistics show that 90% of businesses fail due to inadequate management. This indicates that systematically structuring your ideas and thoughts is the best way to save your ship from sinking. Companies seek innovative tools to refine their ideas for better business operations. Mind mapping is the most effective among such tools. You can use traditional or digital mind maps in your ventures to up your business game by ensuring systematic business operations. This blog throws light on what mind maps are and how you can use them in your business to improve efficiency and looks at the concep of mind map?
What Is A Mind Map?
Mind mapping is a graphical diagram that represents ideas and concepts in your business. The primary use of a mind map in a business is to simplify complex concepts that are easier to understand and achieve. The main idea is placed in the center, and related ideas are branched out of it in a radial manner. You can make relative ideas into separate tasks so that they are more accessible to authorized individuals.
As its name suggests, a mind map is a visual representation of what is going on in your mind but in a more structured and systemized manner. The main idea of mind maps is to capture an accurate picture of your cognition. They are similar to spider diagrams as they create a web of tasks, ideas, and objectives that are closely linked.
A recent survey has revealed that many entrepreneurs have reported their productivity increases by 20% to 30% when using a mind map. However, using a mind map in your business is not the only gain. Some other benefits are as follows;
Breaks down challenging tasks into subtasks so that they are easier to achieve
Highlights the interconnection between different facts and ideas in your business
Mind mapping enhances creative problem-solving techniques
Encourages team working and collaboration amongst different employees
Mind mapping is a fun way to achieve various business aims and objectives
Mind maps are an excellent storage source for your ideas, thoughts, and notions, so they do not skip your mind
Generates new ideas
Mind maps are known to turn you into an exceptional thinker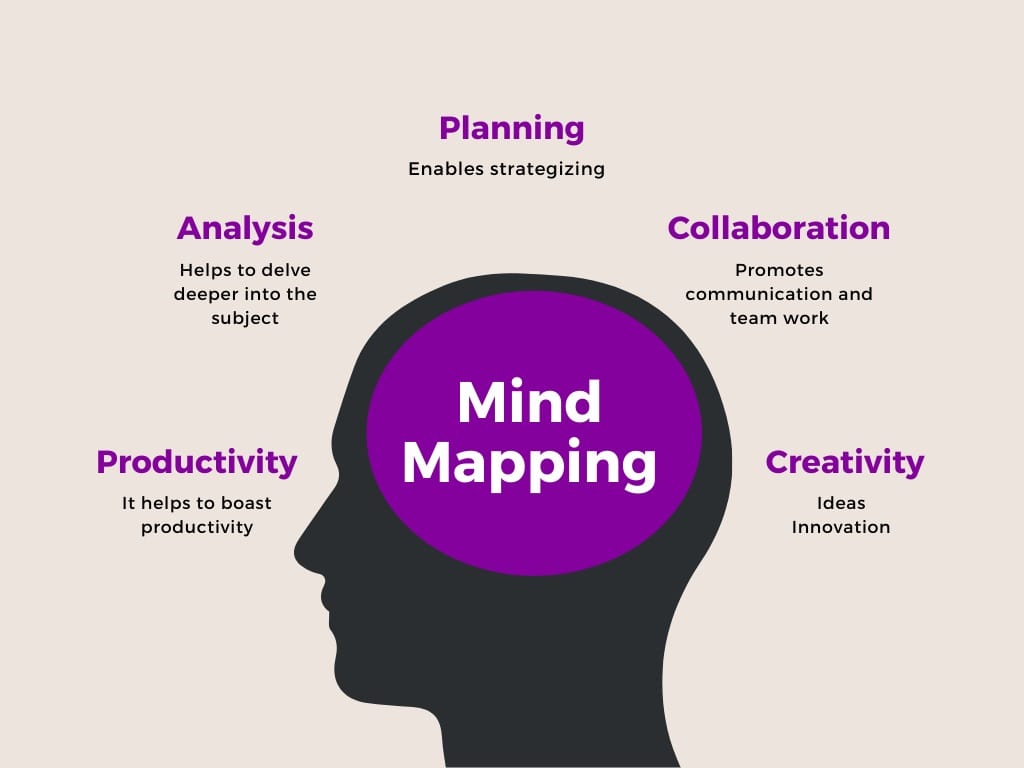 Exploring Five Best Ways To Use Mind Mapping In Your Business
It would be best if you had world-class expertise to create effective mind maps for your business. However, your team should also know where to use mind maps in your company.
We have shared five useful ways to use mind mapping in your business. Let's have a look;
1.     Plan projects for Mind Mapping
It is better to plan your projects before you execute them so that maximum ideas can be generated and every aspect of your project is sorted out on time.
You can use mind maps to plan your projects effectively. This will break down the business projects into several small tasks to ensure constructive management. Using a mind map for planning your projects will cover several heads, including;
Planning and organizing different tasks and the time and effort required for each
Breaks down complex tasks into simpler ones
Brainstorming different ideas and concepts
The flow of cash and resources
Dependencies and weak points of your project
Duration
Lead timings
Limitations, risks, and possibilities
Using a mind map for planning and managing projects ensures smooth project operations, resulting in the flourishing of your business.
2.     Meetings Management
Meetings are a necessary element of every company's regular operations. However, have you noticed that most meetings summoned for meaningful discussions and decisions do not often end well or yield desired results? It means that your meetings are not well organized.
The best way to manage your meetings efficiently is by using mind mapping. All you need to do is divide your conference or meeting into three essential parts in the mind map –preparation, operating, and after-conference.
You can include all the essential aspects and prime discussion areas in your mind map, so you do not skip anything and ensure that every element is constructively covered in the meeting. Moreover, you can include crucial information and noteworthy points in your mind map as they can help you generate a comprehensive report later.
3.     Marketing Strategies
Today, it has become necessary to leverage technology and digital marketing if you want your business to succeed in no time. Statistics have revealed that around 75% of marketers have increased their company's credibility through strategic digital Marketing tactics.
You must create excellent digital marketing strategies for your business. This can be easily achieved by using a constructive mind map. Start by branching out various digital marketing avenues beneficial for your brand's promotion, including website ads, social media, influencer marketing, email marketing, and more.
Additionally, you can benefit from building and writing different strategies for every digital marketing avenue for mind mapping. This would create a step-by-step guide for your digital marketing campaign, which would be easy to implement and conduct.
4.     Strategies For Making Your Website Better
There are several ways to make your website better for users. However, there is a need to structure the concepts and thoughts so they can be studied, analyzed, and implemented accordingly.
You can note down different ideas to optimize your website. Some of the essential elements to include in your mind map for building an adequate website include;
An eye catchy title and valuable web content
Excellent website design and layout
Attractive logo
SEO optimization
Adequate branding through ads and social media
Information Accessibility
Web-friendly
Conversion
Limited loading time
Smooth and glitch-free user experience
Mind maps help structure your website building and development with a systemized approach. This is an excellent way to ensure you cover all aspects and create a fantastic business website.
5.     Retain Essential Information
Mind maps are a great way to store ideas, thoughts, and notions. You can also categorize your tasks and activities effectively, making them easy to understand, analyze and implement in your business.
Mind maps will retain all your business information for you, aiding you in different areas of your business. Moreover, they also help you to generate creative ideas in the following years of your business operations.
Key Takeaways on Mind Mapping
Mind maps are an innovative tool businesses use to store and materialize their ideas and concepts. You can use them in different areas of your business to streamline operations and induce exceptional productivity.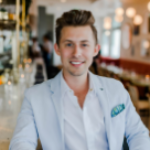 Since 2004 I work for ICT Management which provides worldwide quality management service. Passionate about new technologies, i have the privilege to implement many new systems and applications for different departements of my company. I have Six Sigma Green Belt.
Tags:
how mind maps help
mind map example
what is mind mapping