The Power of Using Digital Assets for Digital Marketing
Digital asset management solutions may assist you in safely storing all of your material even if you decide to broaden your content to appeal to a greater number of people. You may use a digital asset platform like to effortlessly share your material such as logo designs and free fonts with your team. This content might be audio or video clips, text files, or any combination of the three. The acronym "DAM" stands for digital asset management, which describes a system that compiles all of your digital information into a single repository.
Why do using digital assets have importance?
Because digital assets allow you to establish brand recognition. Items such as a corporate logo and advertising pictures are necessary components to provide a graphical depiction of the goods or services you offer.
You may leverage your digital assets to grow your brand by taking advantage of the enormous diversity of channels and mediums that are available on social media. After you have attracted the attention of your target audience, you will engage that audience via the use of other sorts of digital assets such as blogs, advertising text, and downloadable material.
Engaging with certain markets and enhancing one's online presence both need the implementation of an effective digital strategy. Whether you decide to concentrate on blogging, Instagram posts, or an email marketing campaign, you will need to choose the digital assets that are most suitable for your company and your audience. For example, if you want to sell your product or service to millennials, you will need to make use of digital assets that put you in contact with people of that age group. These may be stock images, logo designs, videos, or copyright-free music for your Youtube videos.
Digital Asset Management System's Advantages
Companies need a strong cybersecurity and risk management strategy to secure digital assets and protect their valuable data and infrastructure. There are many advantages to using a Digital asset management system to organize and control your digital information.

1.      Enhancement Of Organizational Capabilities:
Using a DAM helps manage all of the creative material so that all teams have access to the most recent files that comply with the brand guidelines and are legally allowed. The storage of assets in DAM systems has an intelligible hierarchy.
Accessing any digital materials is much simpler when they are all in a single repository. The ability to access data in real-time saves time that would have been spent in the alternative collaborating with teams via email and internal message boards. You may boost the efficiency of your workforce by streamlining the collaboration process with the help of a DAM.
2.      Single and Rich Library for All Digital Marketing Activities:
One of the most significant advantages of DAM is the lightning-fast and trouble-free search capabilities. Because it provides across a complete library including thousands of files. This is accomplished by assigning each asset with information that is referred to as metadata. An annotation that provides a detailed summary of a document and makes it searchable. Metadata is very important for searching since it simplifies looking for certain information associated with your digital assets. The more specific the terms that are linked with the digital assets, the simpler it is to locate such assets. By reducing the amount of time spent searching for digital assets and tagging them with metadata, workers have more time to concentrate on what is important.
3.      Maintain Consistency:
When dealing with a large number of digital assets, organizations may have difficulty concentrating on increasing brand recognition. Tools for management provide decision-makers the ability to zero in on the most important aspects of their business models and engage with prospective customers.
All of the marketing content and graphic assets that in a DAM system will be consistent and up-to-date because of central structure. By doing so, any usage of assets that are out of date, unauthorized, or of poor quality is eradicated. The overall brand image of the organization will be elevated to a more polished and congruous level across all brand touchpoints.
When one organization manages over one agency, it may be difficult to maintain brand consistency across all of those agencies. Users can access the most recent files thanks to the content hub that DAM offers. This helps to maintain the integrity of the brand message that is being sent.
4.     Using Digital Assets Enhances Productivity:
Modern digital asset management provides decision-makers with improved command over the essential resources at their disposal. The utilization of digital assets may improve the quality of the material by providing more aesthetic appeal.
A DAM system is an essential component of the digital infrastructure of any sector. Because it ensures that all become central, which enables instant search functionality and the repurposing of assets.
Eliminating the need for one-off design requests is one of how a DAM system may assist enhance efficiency and productivity. When assets are centralized, design teams can devote more time to the creation of new designs rather than look for or changing current ones. Digital asset management systems enable teams to exchange assets in real-time, which improves workers' ability to collaborate.
5.      Security
It is hard to know who has access to images and videos via emails because of the medium. A stronger level of control can be possible by executives over the assets inside an organization thanks to digital asset management.
Last Words on Using Digital Assets
Digital asset management systems assist to centralize and manage who has access to digital assets by defining multiple permissions and access levels. In addition, many DAM systems enable users to specify expiry dates on shared links. Besides expiration dates on assets, to guarantee that sensitive assets or assets that have become outdated are not available after a particular period has passed. The marketing teams can now rest easy knowing that their assets are safe.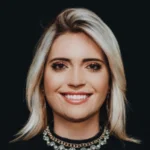 Business Developmeny Manager at PAS InfoCom Technologies Ltd.  Experienced in project management with a demonstrated history of working in the information technology and services industry.
Tags:
digital asset management in digital marketing
how to use DAM system
how to use digital assets