Project Management Dashboard for Efficient Projects
Nowadays project managers must overcome the problems arising from the complexity of projects. Because today's projects involve many details and circumstances to satisfy the particular needs of customers. Compared to past projects, new methods and techniques are used in the area of project management. A project management dashboard can be either a software tool or a spreadsheet that helps project teams to take control of their projects from different perspectives. Rather than using simple and traditional methods, dashboards provide adequate project data to come through the issues and keep the project on track. This article lists the advantages of project management dashboards and discusses what should be included inside them.
What is a Project Management Dashboard?
A project manager usually asks himself this famous question: "What is the real status of my project now?" or " Is my project on track ?".
Unfortunately, the answer to these questions does not make sense unless he uses a tool like a PM dashboard.
Within a project, thousands of details and data are created as the project progresses. Stakeholders, project coordinators, and project managers can not review and analyze all the data especially in complex projects.
So they need software to generate reports related to performance issues. A project management dashboard is a software or a component of software that provides performance indicators and project information whenever needed.
Key Performance Indicators (KPIs)
Key Performance Indicator (KPI) is a value used to track and measure the performance and efficiency of an activity or a project. Indicators show well or poorly your project is performing. One of the most important benefits of using KPIs is that they are used along with dashboards to facilitate project status reporting. Dashboards include KPIs to review and analyze the current project performance by comparing the planned figures.
Why Do We Use a Project Management Dashboard?



Project management dashboards include key performance indicators and work performance reports to emphasize specific problems. From this aspect, they engage the attention of the departments and stakeholders involved in the project.
In order to manage projects successfully, dashboards are used. Because they are virtual presentation tools that enable monitoring and controlling project information at any time.
Another point is that communication plays an important role in a project's success. Creating good communication lines between the parties ensures the successful completion of a project. Like business dashboards, a PM dashboard creates a framework to simplify and analyze project information for all parties.
What are the Advantages of Using a Project Management Dashboard?
Project management is a practice of managing people, resources, stakeholders, clients, and even communication. Ultimately, project management relies on managing project data. From this aspect, using a dashboard provides many benefits to an organization.
Below are a few advantages of using a project management dashboard.
• PM dashboards demonstrate metrics related to the project's progress.
• Communication is key to any project's success. When all the departments are aware of the project's status by reviewing the dashboards, they work in a more coordinated manner. For that purpose, many organizations use TV screens in the office to demonstrate reports. Team members also check the status of the project by accessing the system database from their computers.
• Project management dashboards collect and classify data from multiple resources. Data management is an important issue, especially in complex projects.
• Project management dashboards provide real-time reports for the project's status.
• Decision-making is very important for a project. PM Dashboards improve decision-making within the project team.
• Graphs, charts, timelines, lists, Gantt Charts, and various types of reports are involved in project management dashboards.
• Improved collaboration within the project team minimizes delays and keeps the project on budget.
• Project management dashboards provide high-level visual reports.
How to Select the Right PM Dashboard?



Selecting a project management dashboard may be compelling. Because there are many products available in the market and it is not easy to decide which one suits best for your organizational needs. Deciding which features must be included on the dashboard depends on your project's characteristics and requirements. However, some basic parameters can be considered while selecting a dashboard.
First of all, a project management dashboard must be user-friendly because many people will spend long working hours using the dashboard. They will insert information and generate reports regularly. A user-friendly software improves employee participation. Also, it must be accessible from various platforms such as mobile and tablet.
Another point is that a project management dashboard must have high scannability. This provides users a quick understanding of the reports. So that team members do not lose time to understand various types of data.
A PM Dashboard must also be capable to be integrated with other applications and services that your project team uses daily.
Displaying what the project team needs or selecting the required data to display helps employees to save time. For example in a status meeting, your team wants to discuss the activities to be completed in the next couple of weeks. So you will customize and show the report only related to the project activities.
Cloud-based products are more efficient than non-cloud-based ones. Project teams can update the status of the project and stakeholders can view the project performance in real-time.
What Should be Included in a Project Management Dashboard?
A project dashboard should include but not limited to the following widgets.
Activity and Milestone Tracking
Progress & Performance Reports
Resource Allocation and Tracking
Team Work Load
Project Risks
Budget Tracking
Critical Actions
Summary



Project management dashboards are used to track project performance visually. Many organizations use dashboards to collect and analyze multiple project information. Different departments can use customized dashboards for their special needs. Project management dashboard software tools provide customize reports for project teams and stakeholders.
Project budget, resource allocation, project schedule, project progress, project risks, critical things, and many important issues can be tracked quickly with the help of dashboards.
In this article, we discussed the basics of project management dashboards. There are too many software tools available for that purpose. It is a good idea to try the demo or trial versions of them before making an investment.
See Also
Production Planning and Control
External References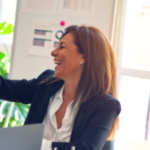 Valencina has more than 25 years of experience as an IT consultant with a great focus on enterprise application UI/UX. She has experience working across multiple industries, acting both in an advisory role, as well as hands on in the technical build of solutions. Valencina is the co-founder and COO of Nitera Training Services.
Tags:
key performance indicators
project management
project management dashboard