Primavera P6 Global Change Tool Explained
In a large and complex project schedule, a large number of changes and assignments to activities may take a long time. Oracle Primavera P6 Global Change tool enables to modify some significant features and components of the activities. For example, Activity types, resource assignments, calendars, budgeted units or other elements can be changed easily and quickly. From this aspect, Oracle Primavera P6 Global Change is a great tool for time-saving that enables you to make global adjustments in a short span of time without changing the activities one by one. This short tutorial demonstrates how to change the budgeted units by using the Oracle Primavera P6 Global Change tool.



Oracle Primavera P6 Global Change
In order to use the Oracle Primavera P6 Global Change tool, select Tools | Global Change from the main drop-down menu at the top of the screen.
This will display the Global Change window in the below figure, Figure 1.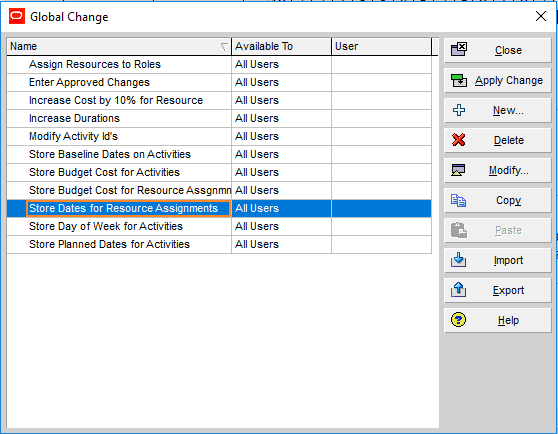 Click on the "New" button and select the "Activity Resource Assignments" for the Select Subject Area. Type the Global Change Name as "Resource Assignment", Figure 2.



In this simple example, we will multiply the budgeted units of the selected resources by three.
Set the parameter to 'Any of the following', and select the resources to multiply the budgeted units of them, Figure 3.
Now, click on the "Then " section and click "Add" to define the parameters. Set the parameter to budgeted units and select the operator to multiply, Figure 4.
Then, click OK and turn back to the Global Change window. Click the "Apply Change" button and see the new budgeted units, Figure 5.
If the calculations are correct, click the Commit Changes button on the bottom.
Summary



Global Change is a very useful tool to make changes especially in large and complex projects. Many necessary calculations can be done by the help of the parameters defined in the "Modify Global Change" window. The subject areas for the assignments can be activities, activity resource assignments, and project expenses.
See Also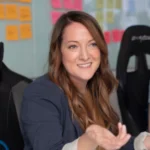 Irma Gilda is chief executive of Sonic Training and Consultancy Co., the training platform offers project planning and scheduling More than 60 k learners have used the platform to attain professional success. Irma is a professional Primavera P6 Trainer.
Tags:
P6
P6 Professional
Primavera Global Change
Primavera P6