Office Give Back: Ways to Track Progress
It is part of human nature to help others in need or give back to society. You may feel the need to help fellow human beings, but fraud cases in charitable organizations hold you back. For instance, the Association of Certified Fraud Examiners 2020 report notes that nonprofits lost $639,000 on average. That said, there are several ways to minimize fraud cases and restore your faith in charitable organizations. This article examines the best ways to keep track of your progress in giving to charitable organizations. Moreover, it looks at fun, daily habits you can schedule to give to charity.
Ways to Track Progress of Your Donations
1. Charity Navigator and Charity Watch to Track Progress
Your first port of call should be these websites. While they technically won't help in charting the progress of your donations, they provide a platform for rating charities. These ratings show these organization's key performance indicators (KPIs) metrics.
For instance, Charity Navigator surveyed 8,000 charities in the US, which should offer an insight into an organization's financial viability. That way, you can be confident you're dealing with charities that uphold transparency and accountability.
2. ItsDeductible
TurboTax has a handy donations tracker known as ItsDeductible. That's because some donations are tax-deductible and so are crucial when filing taxes.
The app provides a platform where you can manage all charitable donations. ItsDeductible will then sort tax-deductible values from those that aren't and transfer the data to your tax returns.
3. Salvation Army Family Store App
Like the ItsDeductible app, this app allows tracking of donated household items, furniture, and clothes. You will get a receipt for donations, with the app providing a valuation of the items.
You can use this valuation to claim a deduction of the fair market price of the items from your tax obligations. The app keeps a record of all your aid.
4. Eno
Capital One has a capable project management software assistant known as Eno, which assists in tracking donations and track progress. Using your capital one credit card to send donations compiles all this information in a tax-deductible list.
It contains information like total cash contributed, the number of times you've made contributions, and the names of the organizations.
If you have a habit of donating every month, the app will send you reminders if you forget. Similarly, if you have streaks of donating a certain amount, Eno will send you a notification if you donate higher amounts than usual.
Moreover, the app will send you a notification when it detects unusual account activities.
5. iDonatedIt
This app helps track non-cash donations like clothes, furniture, books, or appliances. It provides a valuation of the contribution, which you can use for income tax purposes.
Once you contribute, it will mark the date, items donated, fair market value, and name of the charity. It allows you to keep a permanent diary of the donation and even attach a photo of the items.
6. Digital Signage to Track Progress
If you want to display donations attractively and in real time, you can't go wrong with digital signage. You can use the screens to display project tracking, project deliverables, and project progress using Gantt charts or spreadsheets.
Digital signage displays are great for donations goal tracking as you can plot day goals and short-term and long-term goals. That way, you can visualize the actual progress of your project donations.
It has the capabilities to display team goals, project timelines, team's progress, donations deadlines, and the donations drive ultimate goal.
Charity Ideas for Companies
a) Host an Event for a Cause
Organize a charity event where all proceeds go to a good cause. Pick a specific charity in your organization's industry or one everyone agrees on.
You can set up task management and a project team to mobilize team members and stakeholders to organize the event.
b) Charity Miles to Track Progress
Another way you can get everyone involved is through Charity Miles. Ask them to download the app to their Android or iPhone to track personal workout goals. The app works on a reward system, so whenever you work out, this is what you should expect in donations:
Bikers – 10 cents a mile

Running or walking – 25 cents a mile
The cash will go to participant charitable organizations.
c) Office Blood Drive
Invite someone from the American Red Cross or the local hospital to host a blood drive on the premises. This is an easy way to get everyone involved in giving back to society.
d) Donate Office Items
There are always unused supplies or items lying around to gather and donate to a local charity.
e) AmazonSmile
You may have some reservations about working with Amazon considering its recent controversial treatment of workers. However, they have a web program that makes a ½% donation from eligible purchases. The cut will go to a charity organization of your choice.
While this may seem like a small percentage, office purchases can rack up a good amount. Encourage employees to utilize the same program to make the overall contribution sizable.
Final Word: Ways to Track Progress of Charitable Donations
Charitable donations project tracking has always been a tricky affair. Luckily several project management tools can help.
For example, ItsDeductible, Eno, and iDonatedIt all have a dashboard that gives your donation input status reports. That way, you can set specific goals for charitable drives.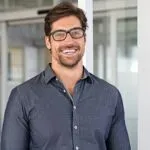 David is a dynamic, analytical, solutions-focused bilingual Financial Professional, highly regarded for devising and implementing actionable plans resulting in measurable improvements to customer acquisition and retention, revenue generation, forecasting, and new business development.
Tags:
progress tracker
show donation progress
track progress