Mastering Product Cost Estimation: A Guide to Avoiding Common Pitfalls
Estimating the cost of a product might sound like a routine task, but it's a cornerstone of successful development. It forms the basis for pricing, budgeting, and making sound business decisions. TechMagic, as a  company that provides software product development service, shares our experience to make the product development journey easier and more effective. In this article, we'll explore the most prevalent risks and their solutions during product cost estimation. 
Trouble with Data Accuracy
Risk: Relying on inaccurate or incomplete data can lead to underestimating or overestimating costs, throwing projects off track.
Solution: Devote time and resources to gather accurate data. Work closely with all involved parties to ensure every detail is captured correctly. Use historical data, industry benchmarks, and supplier inputs to build a robust database.
Design Complexity Matters
Risk: Overlooking the intricacies of product design can result in cost estimates that don't consider assembly challenges, special materials, or manufacturing intricacies.
Solution: Encourage collaboration between design and development specialists during software product development. Promote open dialogue to spot potential hurdles early on. Apply design principles to optimize designs for cost-efficient production.
Navigating Market Fluctuations
Risk: Rapid changes in the market, like shifting material prices or currency exchange rates, can render initial cost estimates irrelevant.
Solution: Create adaptable cost estimation models. Use scenario-based analysis to assess costs under different market conditions. Keep your cost database updated to reflect current market trends and account for uncertainties.
Tackling Process Variability
Risk: Failing to consider process variations can lead to unrealistic cost expectations, causing production delays and exceeding budgets.
Solution: Employ statistical process control methods to understand process variations. Integrate statistical analysis into cost estimation models to provide a more accurate cost range. This helps in setting reasonable expectations and planning for contingencies.
Summing Up
Product cost estimation might appear straightforward, but it's a vital aspect of successful manufacturing. By recognizing and addressing potential risks, businesses can refine their cost estimation processes. This leads to accurate budgeting, improved project management, and better profitability.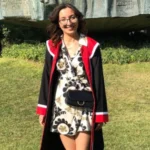 Hello, I'm Cansu, a professional dedicated to creating Excel tutorials, specifically catering to the needs of B2B professionals. With a passion for data analysis and a deep understanding of Microsoft Excel, I have built a reputation for providing comprehensive and user-friendly tutorials that empower businesses to harness the full potential of this powerful software.
I have always been fascinated by the intricate world of numbers and the ability of Excel to transform raw data into meaningful insights. Throughout my career, I have honed my data manipulation, visualization, and automation skills, enabling me to streamline complex processes and drive efficiency in various industries.
As a B2B specialist, I recognize the unique challenges that professionals face when managing and analyzing large volumes of data. With this understanding, I create tutorials tailored to businesses' specific needs, offering practical solutions to enhance productivity, improve decision-making, and optimize workflows.
My tutorials cover various topics, including advanced formulas and functions, data modeling, pivot tables, macros, and data visualization techniques. I strive to explain complex concepts in a clear and accessible manner, ensuring that even those with limited Excel experience can grasp the concepts and apply them effectively in their work.
In addition to my tutorial work, I actively engage with the Excel community through workshops, webinars, and online forums. I believe in the power of knowledge sharing and collaborative learning, and I am committed to helping professionals unlock their full potential by mastering Excel.
With a strong track record of success and a growing community of satisfied learners, I continue to expand my repertoire of Excel tutorials, keeping up with the latest advancements and features in the software. I aim to empower businesses with the skills and tools they need to thrive in today's data-driven world.
Suppose you are a B2B professional looking to enhance your Excel skills or a business seeking to improve data management practices. In that case, I invite you to join me on this journey of exploration and mastery. Let's unlock the true potential of Excel together!
https://www.linkedin.com/in/cansuaydinim/