Digital Marketing Strategy For the Healthcare Industry
The healthcare industry has felt the impact of the pandemic over the past two years, with patients avoiding physical contact and delaying appointments as they aim to protect themselves from the virus. Every area of healthcare has been uniquely impacted. For example, a recent survey reveals that almost half of dentists claim that almost half of the dentists claimed that they felt the most impact of the pandemic in their finances, followed by a reduction in patient volume. In this context, how to excel digital marketing for heathcare? Digital marketing strategy for healthcare industry has many common points with general digital marketing trends yet has some specific considering healthcare digital marketing pain points.
Fortunately, people are slowly starting to resume their normal activities as they get used to health protocols and feel safer after a series of vaccination roll-outs. In the same survey, more than 20% of patients indicated interest in resuming their dental treatments, while more than half are considering it, depending on the implementation of safety protocols.
The healthcare industry should leverage setbacks where they can. With more people returning to clinics, hospitals, urgent care centers, and dental offices, you need to ensure they come to you instead of your competition, and that's where the right digital marketing strategies come into play. To help make your clinic more appealing to patients, consider these strategies :
1.Maximize Your Reach And Visibility
One of the first things that you need to do is to establish your presence. Patients cannot choose you if they do not know who you are or how to find you. You need to reach out to more potential patients and make your clinic more visible to them.
One efficient and relatively cost-effective way to do this is by capitalizing on the internet. Establish your own website then make sure that it is compelling, informative, and creates a good impression about you. It should be easy to navigate as well as give patients the tools they need such as a contact form or an appointment scheduling software. Ask your service provider to make it SEO-friendly. So it can help bring in traffic for your clinic.
Another is to have an active social media page for your clinic to ensure digital marketing healthcare technique. Many patients now rely on social media as their top source of information. Because of the presence of a community where they can directly talk to each other or to their service providers. Keep your own community of patients engaged by posting infographics, sharing relevant updates, and providing answers to questions that are important to them.
If you don't have the time or the know-how to do all these, you can work with a marketing agency that specializes in your area of healthcare. For example, as a dental clinic, you might enlist the services of a dental marketing expert who can guide you through the whole process. It is best to work with someone who already knows what works and what doesn't, so you don't waste time experimenting and losing out to your competitors.
2. Be Flexible And Accommodating
Your relationship with your patient has a lot to do with how much they can trust you. While trust needs to be built over time, there are small things you can do to help make them feel comfortable around you and slowly gain their confidence.
Talk to your patients and get a better understanding of their issues and concerns regarding their oral health. Some patients may be concerned about the expenses for their treatment, but are shy or afraid to say something about it. You can give them an opening by discussing financing options together with their treatment plans.
The atmosphere in your clinic also plays a role in your patient's comfort. It can spell the difference whether they would keep coming back to you or choose to transfer to another dentist. You don't need to spend for a luxurious space. But ensure that all areas of the clinic are clean and there is a relaxing ambiance overall. The clinic staff should also be friendly and approachable.
Make them feel that you are their healthcare partner. And ensure you are there to help them find solutions to their problems even it is only digital marketing healthcare strategy. After their appointment, a simple gesture such as thanking them for their visit will go a long way towards improving your doctor-patient relationship.
3. Foster Patient Loyalty
Don't forget to take care of your past patients in your quest to find new ones. Keep in touch with them by getting regular updates on their oral hygiene. From time to time, you may also share relevant information that would help them maintain good oral health.
These loyal patients that you have gathered would not only serve as your regular traffic. But they can also bring in new patients for you, at no extra cost. They would do this on their own. Because they appreciate your sincere treatment and would want their friends and family to have a great dentist as well.
Outside their immediate circle, the feedback and testimonials that they willingly share in your online community would help attract potential new patients to your clinic. Many patients would research about a clinic prior to setting an appointment. So having plenty of positive feedback under your name would help convert these new patients.
Final Words: Finding Digital Marketing Strategy for healthcare Industry
The reality that healthcare marketing has become the new standard for a successful professional health service is unassailable. It is impossible to overstate the significance of digital marketing in the healthcare industry today.
It is vital to the success of your healthcare service that you have an online presence. Because it helps you to reach out to a larger audience that is active in the digital world.
For a successful  healthcare digital marketing plan in the long term, a patient's experience and the brand's reputation will continue to be the most important factors to consider.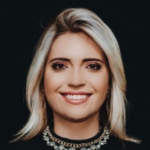 Business Developmeny Manager at PAS InfoCom Technologies Ltd.  Experienced in project management with a demonstrated history of working in the information technology and services industry.
Tags:
digital marketing for healtcare
healthcare digital marketing strategies
how to do digital marketing for healthcare industry