Saviom Enterprise Resource Management Review
SAVIOM enterprise resource management software is the industry's first and most experienced provider of innovative resource management and workforce planning solutions. Using Saviom ERM (enterprise resource management), businesses of all sizes can manage their resources more effectively and efficiently. ERM from Saviom includes critical components such as scheduling, forecast & capacity planning, real-time business intelligence, resource planning, and integration with third-party systems.
Here we will go over its salient features, benefits, pricing, and more.
Who is the intended audience?
Some industries are accounting and internal auditing, IT consultancy, construction, and civil engineering.
PMOs of medium to big organizations in various industries, who are in charge of many high-impact projects with a substantial resource base, are the target audience.
Enterprise Resource Management (ERM)
Saviom Enterprise Resource Management (ERM) is the company's flagship product, enabling organizations to allocate competent resources to billable and strategic initiatives and unleash new levels of productivity & profitability. Saviom's enterprise resource management tool is equipped with advanced resource planning systems. And that enables firms to obtain 360-degree visibility into every project resource demand across the organization.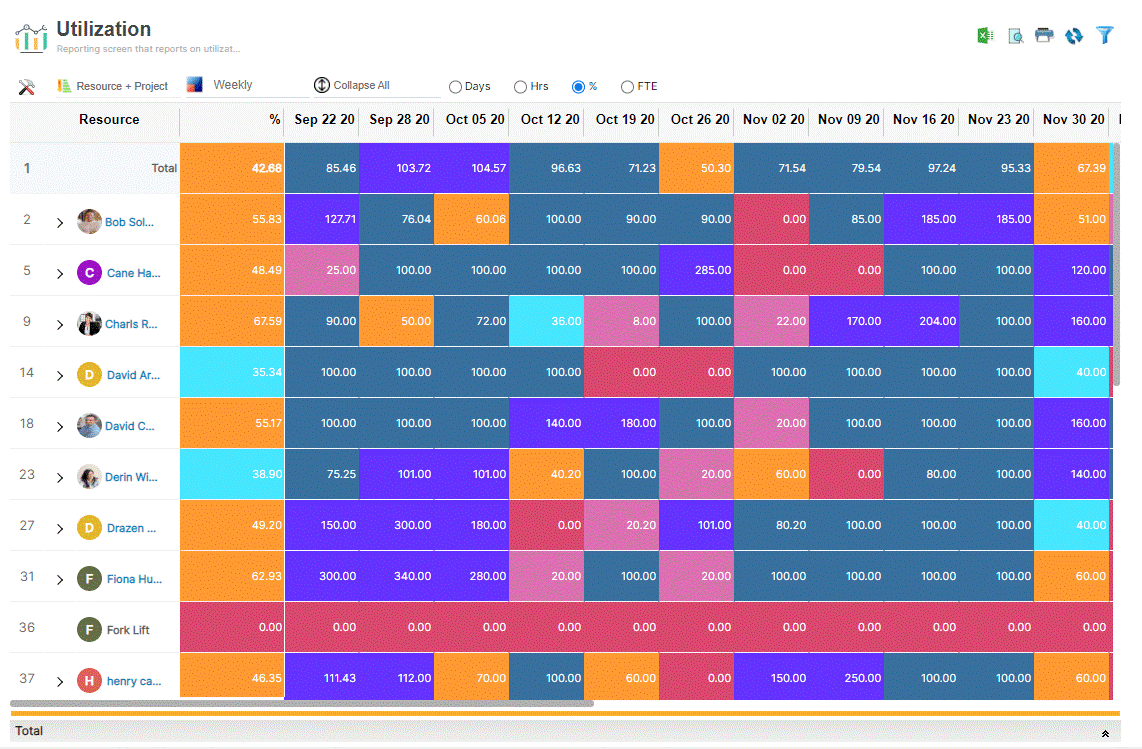 Users of Saviom ERM may drag and drop resources and projects into a multidimensional Gantt chart scheduler. It helps to visualize present & future work allocation. Also, they can alter the charts based on the project, resource, or team they belong to. Other filters that help identify best-fit resources are based on talents and expertise, availability, location, and cost rate, among other adjustable factors: equipment, machinery, vehicles, rooms.
Enterprise Workforce Planning (EWP)
Enterprise workforce planning (EWP) provides everything you'd expect from a stand-alone workforce management software.   By using the EWP, you'll be able to optimize the workforce and prevent unnecessary hiring-firing cycles. Strategic planners can even utilize it to save money by reducing resourcing costs.
Enterprise Project Portfolio Management (EPPM)
Saviom offers an EPPM solution that enables customers to simplify project scope, estimations, approvals, priorities, finances, and performance at the enterprise or program level and the project level. It also provides enterprise project management software capabilities to assist them in planning, managing, tracking, and delivering high-quality projects using Gantt project scheduling tools.
Features of Saviom Enterprise Resource Management
Scheduling Feature
Project management, staff management, and team management are all supported by Saviom's drag-and-drop visual scheduler, which allows you to build and change schedules by project, staff person, or team. The dashboard provides managers with real-time access to all scheduling information, and several users may work on the same schedule at once if they use the same account. In a scheduling conflict, Saviom delivers automated reminders, and it connects with email and calendars so that users are immediately aware of their task schedule.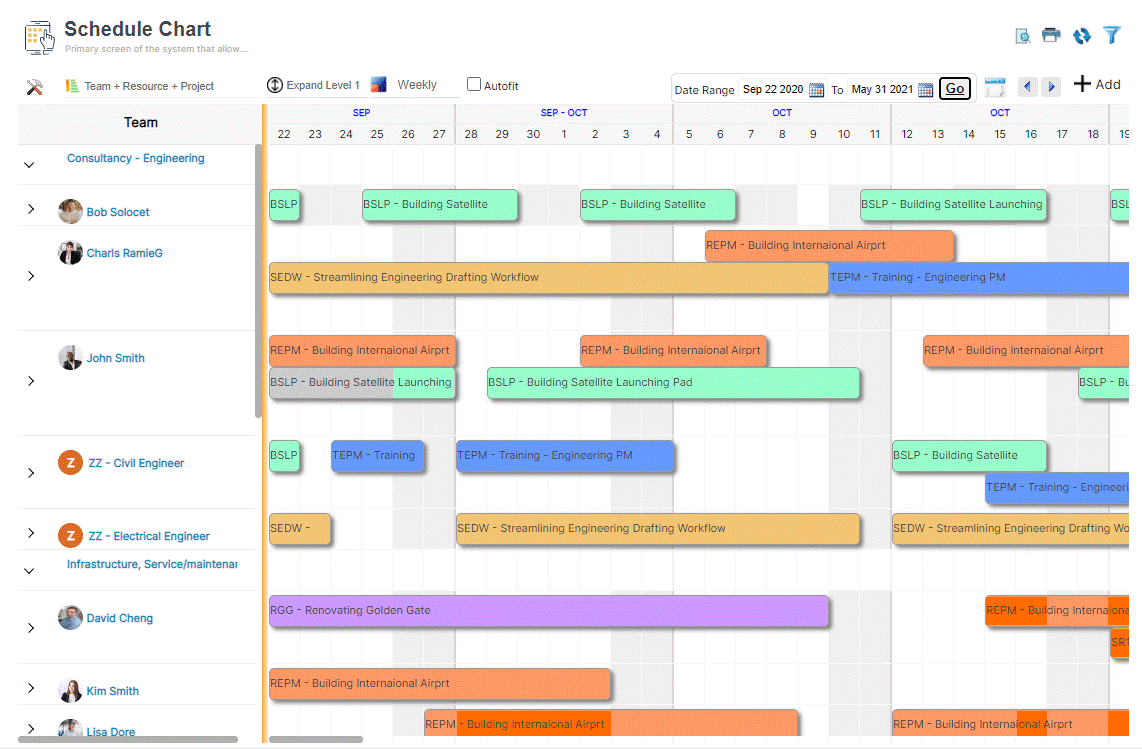 Several users can schedule resources at the same time. When managers have a dashboard for pipeline projects, they can better predict the capacity.
Integrations
You can integrate and sync data from current applications with automatic data import and export to prevent duplicate data input. Here, users can control how frequently various apps synchronize with one another. You can also integrate email and calendars to send automatic notifications, reminders, and invites to your customers and prospects.
Capacity Planning
With Saviom ERM, management can forecast and gain unmatched visibility into pipeline project demands and current resource capacity. As a result, it helps identify the excess or shortage of resources and proactively bridge the gap. In addition, it removes the risk of last-minute hiring and helps optimize the workforce for pipeline projects.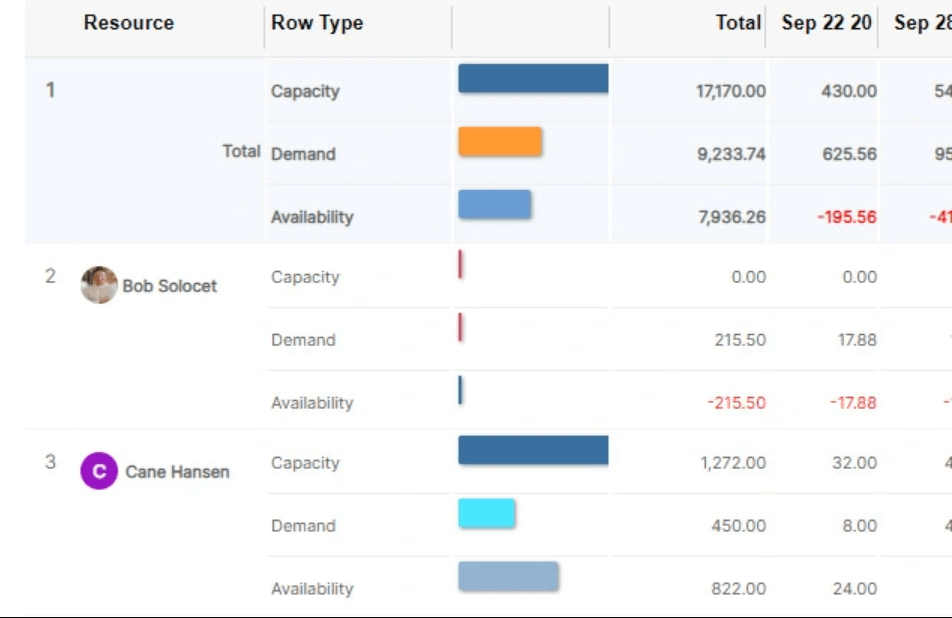 In this way, you can ensure required resources are available before the project's onset. Hence, the tool rapidly changes the system to reflect available resources when leave requests have been submitted and approved.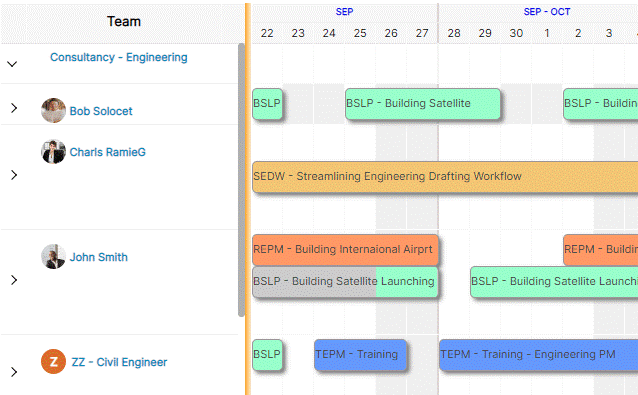 For that matter, it also helps you ensure that resource information and profiles are up to date, including skillsets, location, and certifications. So that you can identify which resource is most appropriate for each given project.
By utilizing a competence database, Saviom eliminates the need for resource managers to be intimately familiar with the individuals working on many teams.
Alert System
Using Saviom's early warning system, project managers may proactively identify concerns that may arise throughout a project that may impact its completion or cost. For example, the function sends out alerts when there are skills shortages, unavailable resources, poor profitable utilization, time and expense overruns, and employees on the bench (meaning they have downtime).
Saviom Enterprise Resource Management's customizable alerts and notifications for the resource under or over usage, contract, and certification expiration, approaching deadlines, and allocation disputes may help you stay on top of things and stay organized.
Reporting and Business Intelligence
The robust business intelligence feature assists project managers in making better judgments. It offers fully customized dashboards and reports, which allow users to filter metrics in real-time and get a granular view of data through slice/dice options.
With statistics on capacity vs. demand, you may gain insight into resource utilization and optimization. In addition, users may use Saviom Resource Management to make better-informed distribution and assignment decisions by utilizing the system's reporting capabilities.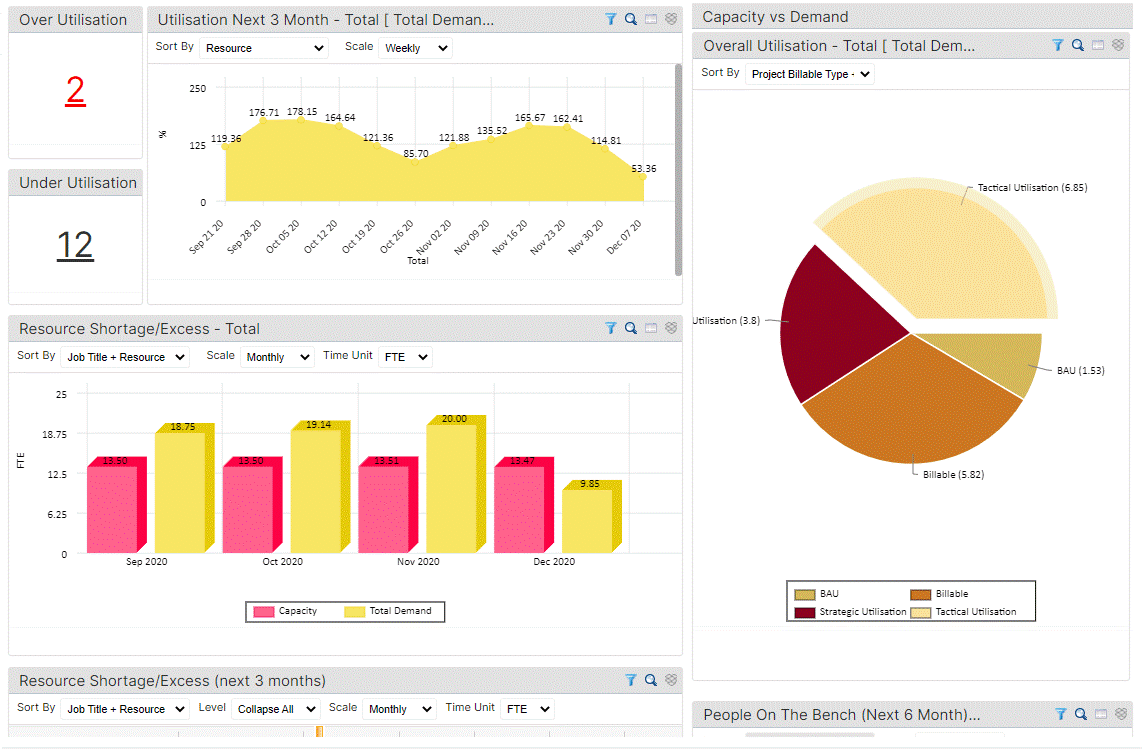 Overall Pros of Saviom
You can display the data practically any way you desire. For example, you may sort it by position, project, individual, or team. Or you can view what's going on in each of the four regions.
Using the drag-and-drop functionality, it is very simple to generate resource bookings.
You can forecast in several dimensions.
You have the option of bulk importing from another system.
There is a great deal of flexibility and information in the reporting.
You have the option of exporting the graphs and reports to Excel.
Overall Cons of Saviom
In general, the tool will need a technical individual – an administrator – to set it up and administer it. However, it is helpful to educate a member of your IT department for the sake of security and maintenance.
To use it to its full potential and in harmony with your existing apps and systems, you will require integration in the long run.
As with many ERP solutions, you will need to devote some time to learning the technology. But everything will be straightforward after that.
Platforms that are supported include
Web, Android, iPhone/iPad.
Support options include
Phone support, email/help desk, and live chat are all available.
Training choices include
In-person, documentation, live online, and webinars are all options.
Saviom Pricing
They will offer a quote upon request. However, their quote remains the same when the number of individuals under your management grows. This is because the number of licenses you require and the individual product requirements determine the cost.
Their two licenses – Power and Lite – assist you in delineating roles and responsibilities inside your organization. Once you have selected a plan that meets your needs, you will only be charged for the number of licenses you purch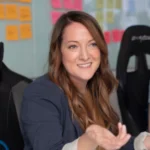 Irma Gilda is chief executive of Sonic Training and Consultancy Co., the training platform offers project planning and scheduling More than 60 k learners have used the platform to attain professional success. Irma is a professional Primavera P6 Trainer.
Tags:
saviom enterprise resource management software
saviom pricing
what is saviom enterprise resource management