10 Best Workflow Management Software Project Managers Use in 2022
It is unimaginable to handle your business processes manually in this digital and remote work era. Whether big or small, any business needs software to manage its workflows and keep things running smoothly. So, as a project manager, it becomes hard to juggle things most of the time. Firstly, coordinating tasks, ensuring team collaboration, meeting the company's goals are too much to handle at times. Therefore, you need to choose the best workflow management software for your company. But before we start reviewing the list of features of the best Best Workflow Management Software Project Managers. Hence, let's have a sneak peek at what workflow management is. Knowing this would help you make a better choice for your organization's software.
So, let's flow our way through this blog. Are you ready?
What is Workflow Management?
Firstly, workflow management can be described as,
 Thus, "The process where multiple individual tasks are executed and managed in alliance with the goals and strategies of the organization."
And it is crucial to automate recurring tasks, create better processes, and streamline them. Thus, workflow management software helps to achieve them more efficiently.
Firstly, Pro Tip!
And a good workflow management software must have the following few features and others.
It must have analytics and reporting
It should be able to create automated workflows
Have multiple tool integration to streamline processes
Be able to monitor progress
Be able to create repeatable processes
It should be cost-friendly
10 Best Workflow Management Software to Use in 2022
Here is a list of the 10 Best Workflow Management Software Project Managers Use in 2022.
1. ProofHub: Best Workflow Management Software Candidate

ProofHub is a versatile and complete solution to manage all your workflows in one place. It helps project managers manage, organize and process their daily tasks with flexibility and ease.
Moreover, ProofHub also helps you deliver your projects timely by automating specific tasks and ensuring the team's collaboration at all stages. Thus, managing workflows and streamlining your business operations is tons easier with ProofHub.
Therefore, join over 85,000 teams worldwide to gain maximum benefits from the wide variety of features of ProofHub and boost business. The list of important features includes:
Features
Custom Workflows
Gantt Charts
Table View
Custom Roles
Schedule recurring tasks
Organizing files and projects
Quick chatting
Proofing and Feedback
Billing and Timesheets
Multiple Language Interface
Reports and Analysis
Match the tool with your brand
Pricing 
Ultimate Control- $89 per month
Essential- $45 per month
2. nTask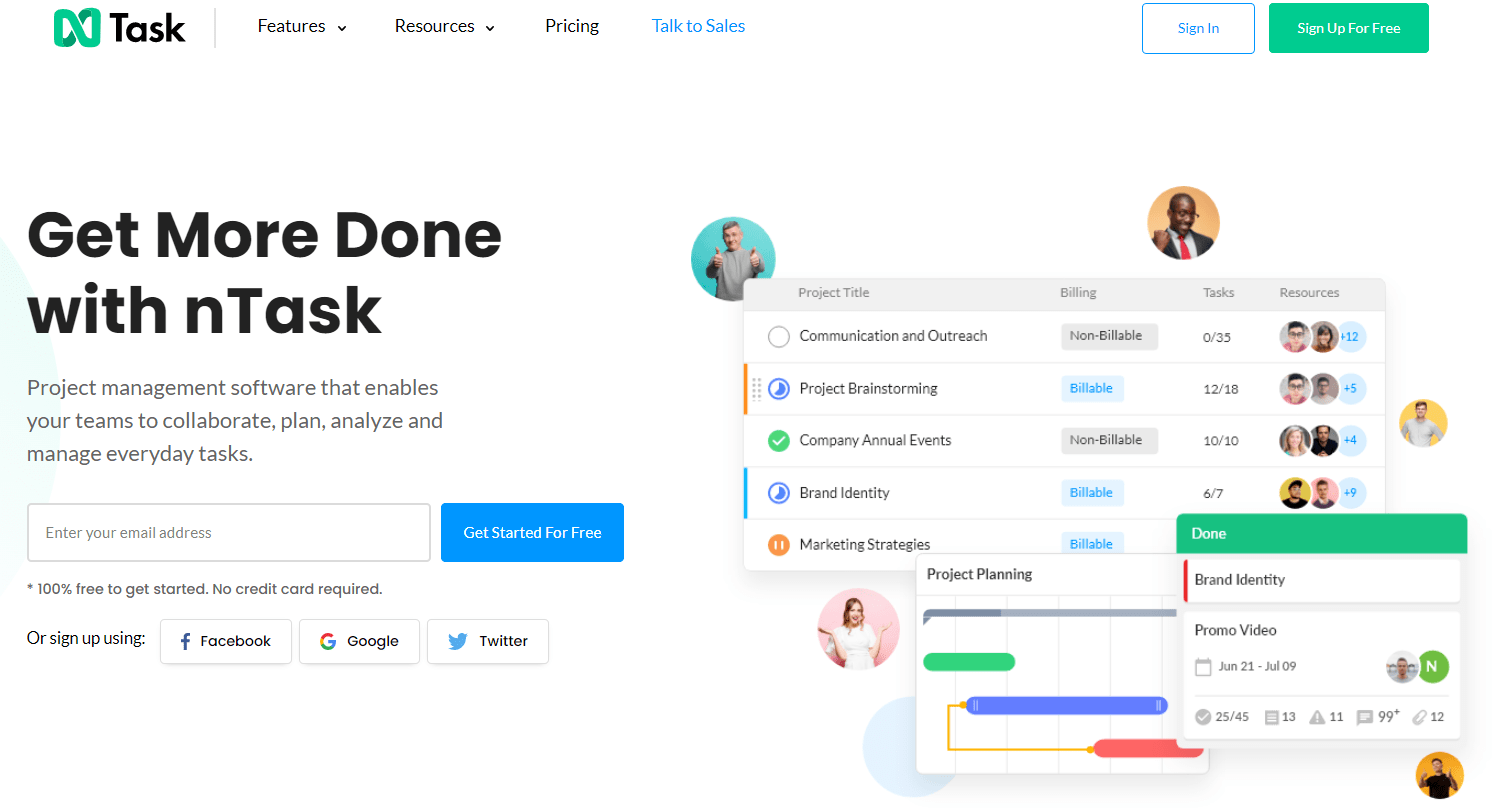 Another tremendous and cost-effective software to help Project Managers manage workflow is nTask. It is a central hub to ultimately organize your tasks and increase team collaboration. With nTask, managers will finally get the ultimate visibility they need to execute their projects effectively.
It also provides solutions to simplify projects and focus on priorities. So, ensure your team is on the same page and collaborates with nTask Grid view, List View, and Calendar view. Moreover, you can also manage your billing and non-billing resources effectively with it.
It has many features that can help businesses execute their projects successfully. These include:
Features
Task Management
Risk Management
Resource Allocation
Issue Management
Kanban Boards
Gantt Charts
Task Dependencies
Tracking and Timesheets
Create a To-do list
Calendar
Multiple integrations
Create Milestones
File and Docs Sharing
Pricing
Basic- Free
Premium-$3 per user per month
Business-$8 per user per month
3. Hive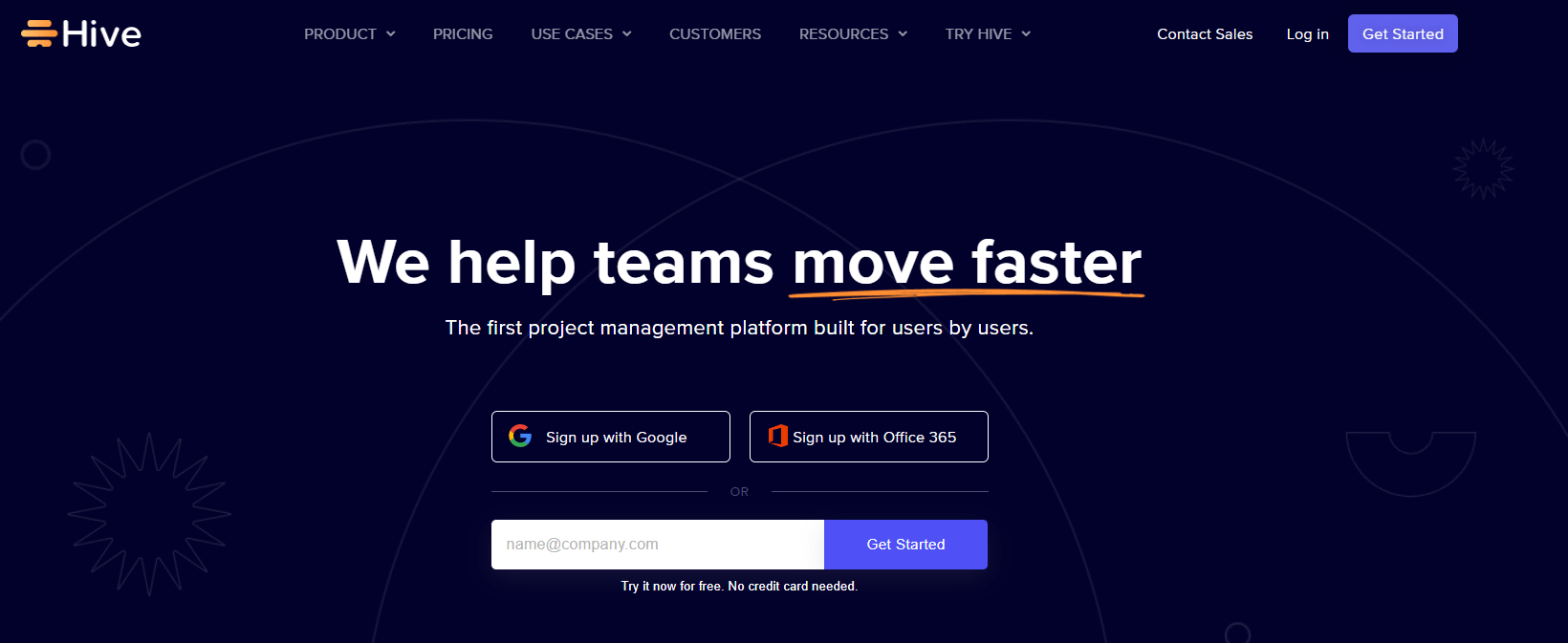 Hive stands out among other workflow management software because it was built for the users. Thus, all its features are equipped to fully satisfy clients' needs and requirements. It helps teams stand on top of their projects by effectively streamlining their workflows.
Moreover, it also helps to gather all your data in one centralized dashboard. Move your teams faster with Hive and create a workspace that your employees love. The list of features included in Hive are:
Features 
Project Management
Time Management
Team Collaboration
Integrations
Automation
Pricing 
You can either try it for free or request a demo
4. ClickUp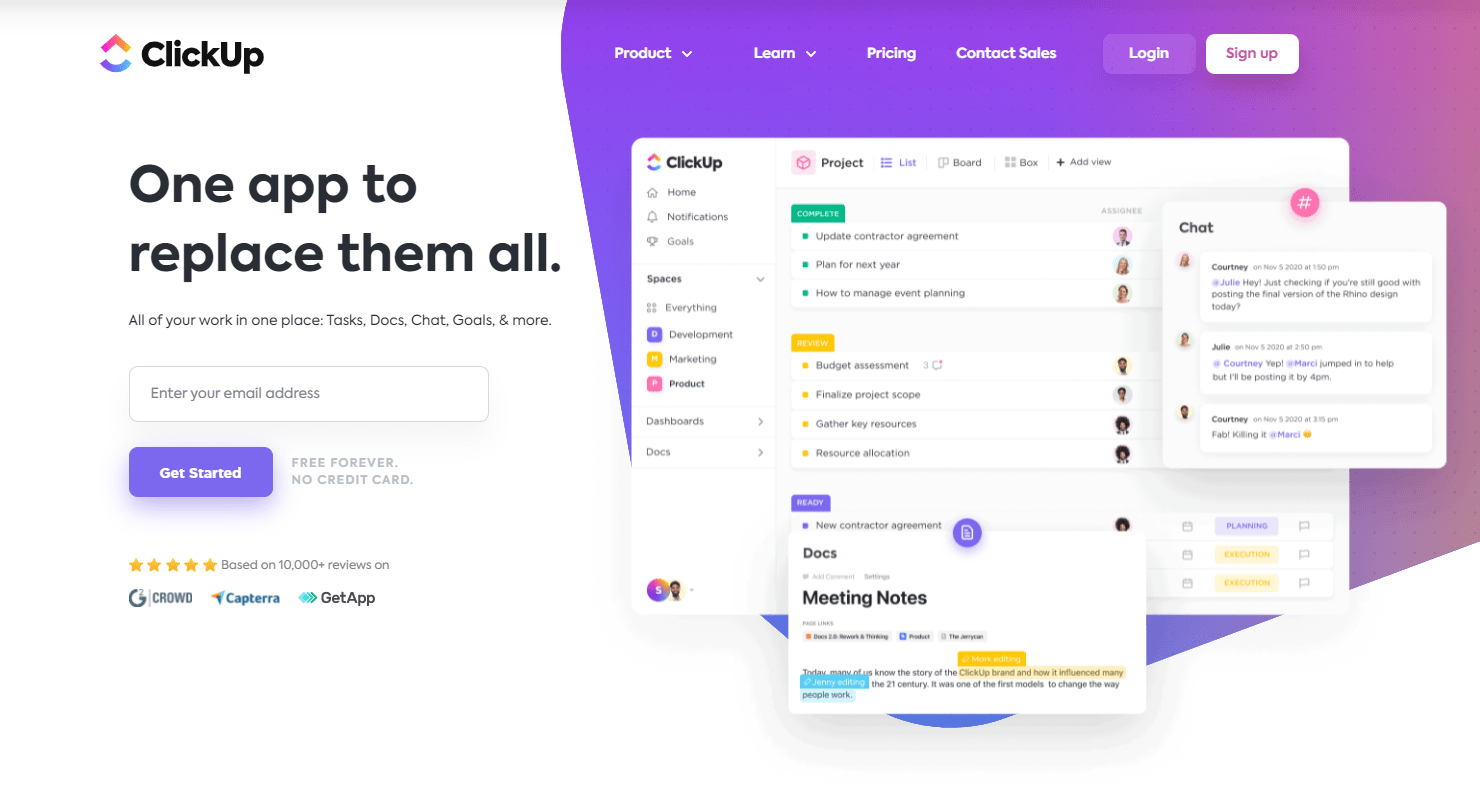 The next one on our list of workflow management software is ClickUp. Because it is easy to use and flexible as well.  Also, it has various features that distinguish it from the rest of the software. With ClickUp, you can create automated templates and have multiple project views.
Moreover, the best part is that whether it is sales, project management, designing, engineering, or finance, ClickUp is your one-stop for all.
So, you'd no longer need multiple software with ClickUp. It comes with hundreds of customized features, including:
Features 
Space, Folder, List
Customizable Tasks
Subtasks and Checklists
Automation
Templates
Task Dependencies
Integrations
Team Collaboration
Document Sharing
Project Dashboards
Time Management
Create Milestones
Pricing
Free
Unlimited-$5 per user per month
Business-$12 per user per month
Business Plus-$19 per user per month
Enterprise-Customized Plan
5. Trello

Trello is a great pick to help project managers reach new productivity levels and manage tasks. It will help you automate your business processes and manage recurring tasks flexibly. And, you can join over 1,000,000 teams to adopt Trello as your next workflow assistant.
In addition to that, you can also keep on customizing its features as your team grows. Therefore, let your team collaborate and help them move forward. Moreover, the features included in Trello are:
Features
Customized Workflows
Task Assignments
Timelines
Productivity metrics
Calendars
Trello cards
No-code automation
Integrated tools
Pricing
Free
Standard-$5 per user per month
Premium-$10 per user per month
Enterprise-$17.50 per user per month
6. ProProfs Projects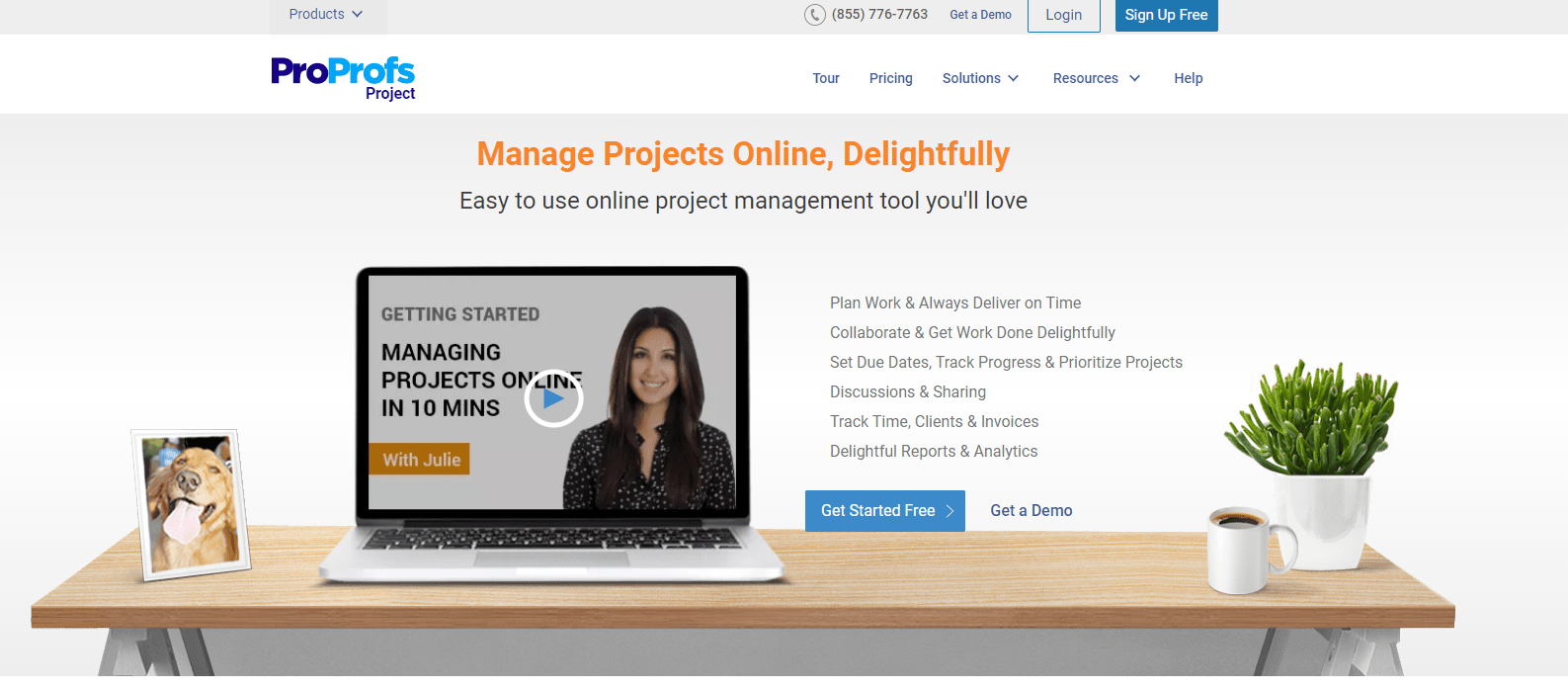 ProProfs Projects is versatile workflow management software that aims at team collaboration and creating effective workflows. Whether project visualization or managing daily recurring operations, ProProfs Projects can be your ultimate pick.
So, create a smooth workflow from start to execution with ProProfs Projects. Also, stay proactive and boost your business effectively with this software. The list of various features in ProProfs Projects includes:
Features
Set deadlines
Track progress
Prioritize projects
File sharing
Seamless communication
Track time
Billable and non-billable hours management
Reports and analytics
Single dashboard
Task management
Gantt charts
Pricing 
Essentials-$2 per user per month
Premium- $4 per user per month
7. Pipefy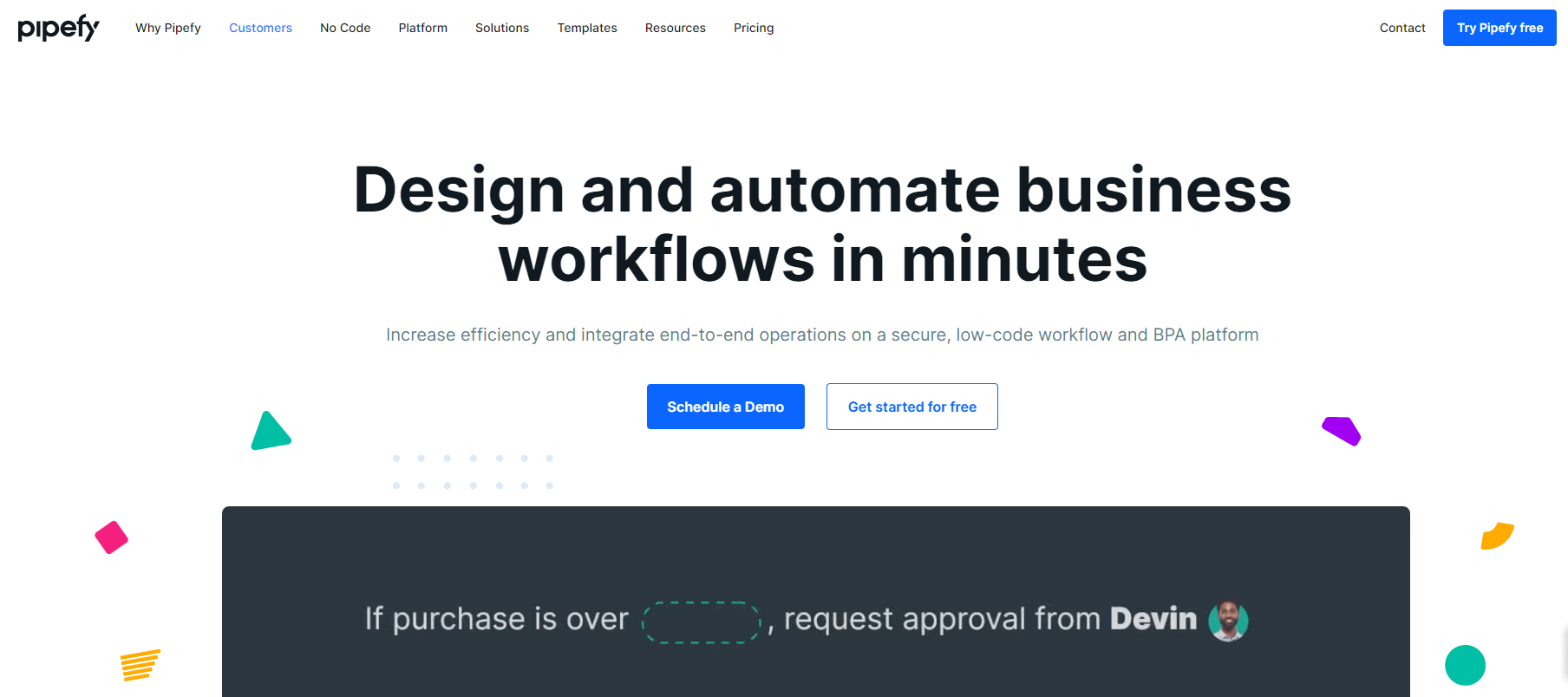 Pipefy is a business process management and workflow management software to help teams automate their processes in minutes. It also helps your teams to complete their operations faster and more efficiently.
Thus, it is a seamlessly integrated platform that project managers can use to increase enterprise flexibility and ROI. So, why wait to give it a try?
So, the list of features included in Pipefy are:
Features
Complete workflow inputs
Data analytics
Automated execution
Communication flow
Multiple integrations
No-code automation
Customizable dashboards
Pricing 
Starter-Free
Business-$18 per user per month
Enterprise-$30 per user per month
Unlimited-customized
8. Airtable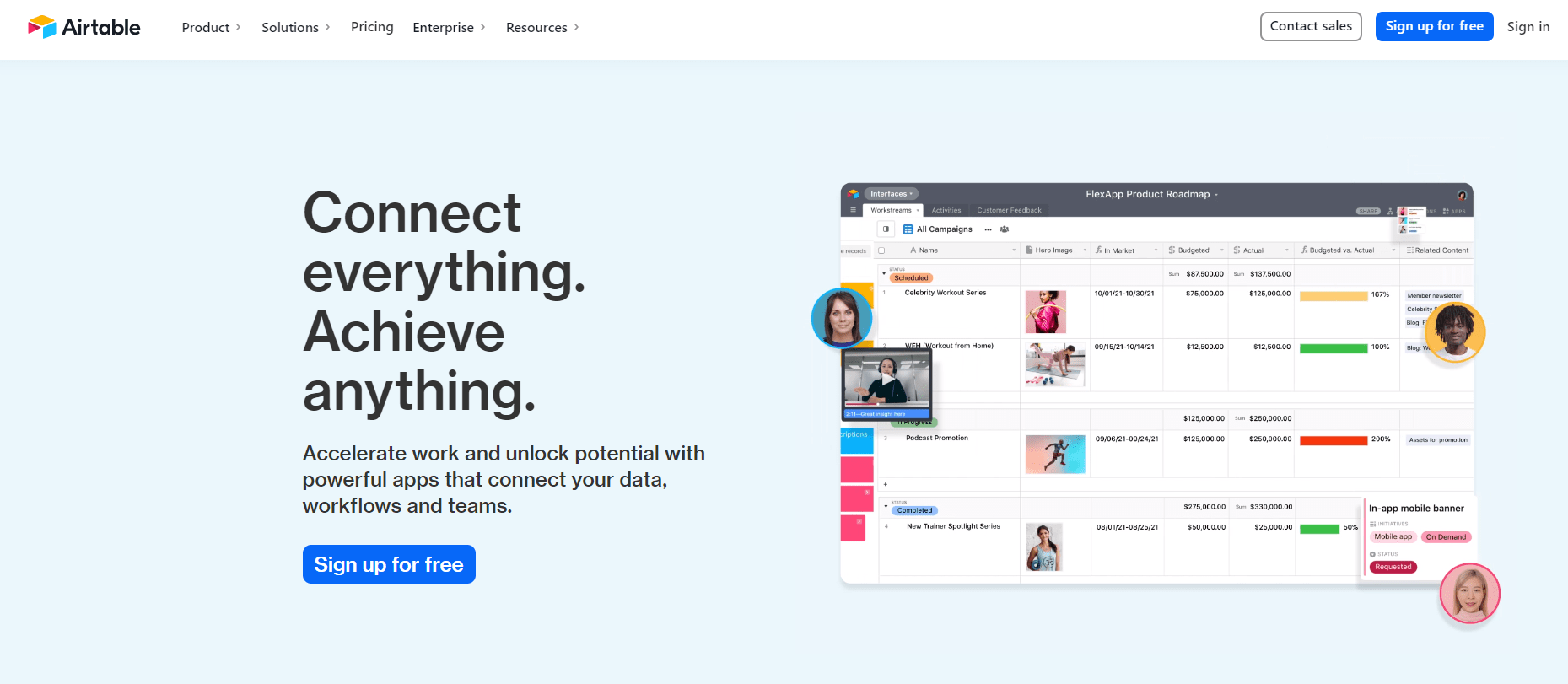 Airtable allows your team to unlock their ultimate potential. So, it is a powerful workflow management software to help teams connect their data and manage tasks in the most agile manner. Moreover, it also allows teams to achieve their goals better by providing customized solutions.
So, join over 250,000 companies that use Airtable every day to manage their business operations and streamline their workflows. The features included in Airtable are:
Features 
Firstly, Sync all your data.
In-build templates.
Pre-built integrations.
Custom interface.
Customized workflow.
Pricing
Free
Plus-$10 per user per month
Pro-$20 per user per month
Enterprise-customized
9. KissFlow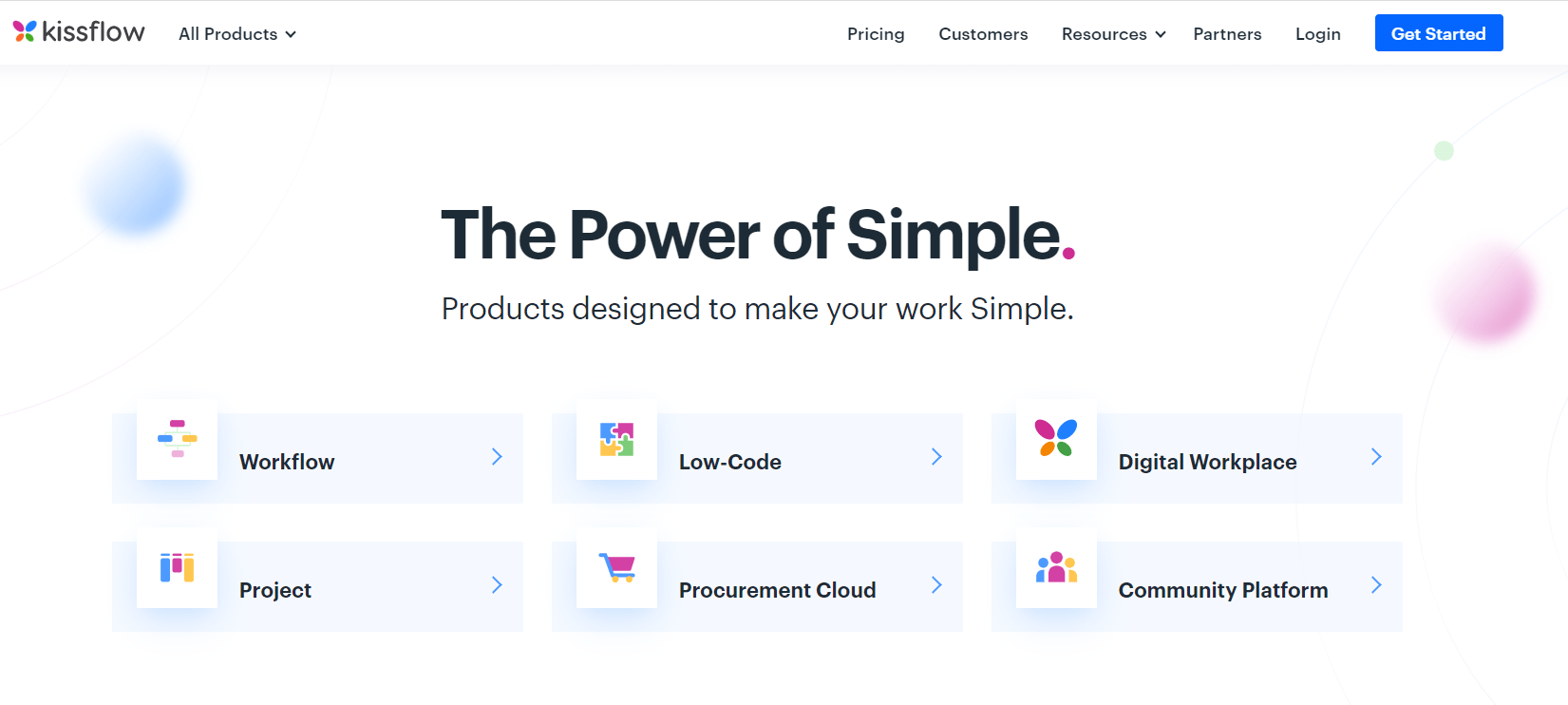 If you are looking for workflow management software with zero coding and ultimate effective business process management, then Kissflow is your software. It is explicitly designed to help teams automate their workflows and provide end-to-end solutions to its users.
It is trusted by over 2 million users in 160 different countries. Thus, empower your team and elevate your team's productivity level with Kissflow workflow manager software.
Then, experience a better flow with Kissflow's list of features, including:
Features:
Dashboards,
Analytics and reporting,
Dynamic reporting,
Process optimization,
Process audit,
Visual process design,
Code-free workflow forms,
Intuitive user interface,
Task management,
Fast integration,
And document sharing.
Pricing
Basic
Advance-$10 per user per month
Fully loaded-$9.90 per user per month
Enterprise-$19 customized
10. Asana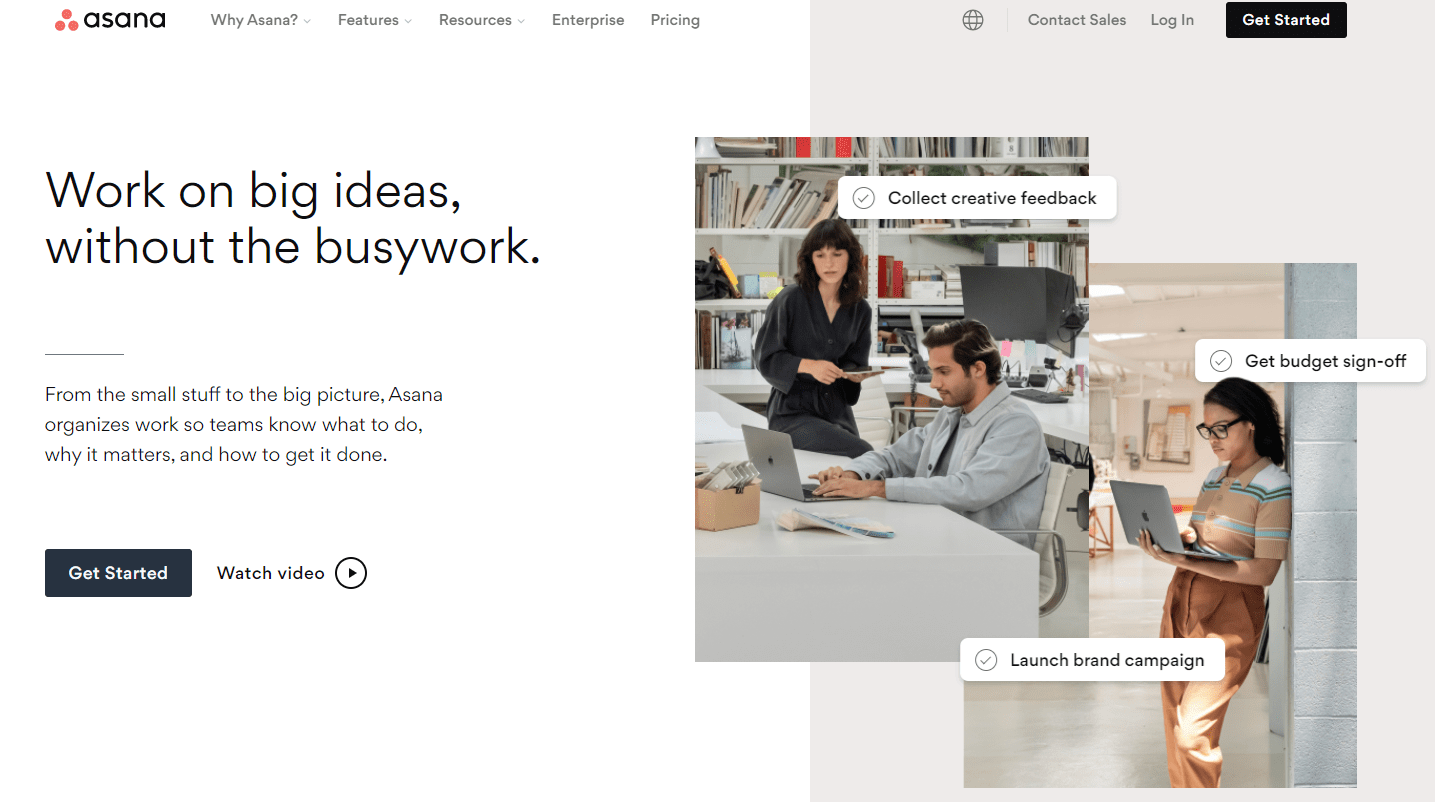 Asana is the last Best Workflow Management Software Project Managers recommended on our list. Firstly, it was created by one of the Facebook users and helped teams organize their workflows efficiently. It is an excellent choice because it lets teams know what to do, why it matters, and ways to get it done.
Therefore, you can get more time to do other essential tasks by automating your workflows. So, with Asana, don't let your ship sink and stay on track 24/7. It has a myriad of easy-to-use features, including:
Features
Set up processes,
Progress reports,
Risk and issue management,
Integrated tools,
Workflow reporting,
And workflow templates.
Pricing 
First, Basic-Free.
Premium-$10.99 per user per month.
Business-$24.99 per user per month.
Conclusion: Best Workflow Management Software
Furthermore, workflow management software is a must for every business. It helps to streamline processes and helps you as a project manager to handle your team better.
Keeping your team in sync and meeting the company's goals needs organization, and what's a better way to do than workflow management software, right?
So, choose the software as workflow manager software that best suits your business needs and achieve your goals better.
We wish you Good Luck!
Frank is a senior editor at ProductivityLand.com and productivity enthusiast. Loves hunting and reviewing new tools. When he's not writing he's normally cooking, gardening or reading. Connect with him on LinkedIn here.
Tags:
Best Workflow Management Software Project Managers
choosing best workflow management software
what are the workflow management software