How to Use Multi-touch Outreach to Increase your Customer Contact Rate
A company's sales outreach plan is the method they devise for contacting prospective consumers, referrals, and even past clients to persuade them to purchase something. Businesses may conduct this through the phone, social media, email, or any other form of contact. Many preferred outreach io alternatives can interact with and mix with several different mechanisms or data transmission to provide one place that fosters knowledge around a particular topic. An effective multi-touch outreach plan frequently needs a potent mix between outbound and inbound marketing outreach. Inbound sales companies depend on branding and marketing to pique potential customers' attention, giving them excellent services to turn them off once they make a connection. So what is multi-touch outrach and outreach io alternatives to begin?
Outbound sales marketing is contacting prospective clients who might or might not be enthusiastic about what the business offers and attempting to persuade them to buy. It all depends on the business which solution is best for the company such as multi-touch outreach sales plan.
Best Practices for Increasing Multi-touch Outreach
Take Charge
One should contact the company with the product or service to sell. This is especially clear in outbound marketing when targeting the right audience to seal the sale.
A greater understanding of company prospects, leads, and current clients may be gained by gathering data about them. Afterward, companies can put this information to use by enhancing their branding, customer service, and marketing, all of which will raise the likelihood that they will get in touch with potential clients.
Make Customization a Priority
It is the strategy companies can use for overall customer acquisition and retention by using CRM and multi-touch outreach tools. Doing so makes each customer's efforts more pertinent to them personally and helps them feel valued and unique instead of simply being another figure in the recent report.
The initial stage is to gather as much data as one can. Get a solid CRM system. It will assist businesses in gathering, organizing, and using lead data. Afterward, when the salespeople speak with prospects, they may modify their proposal based on the information provided about those prospects. They'll use their passions and prior knowledge of the company in their work. There will be more inbound traffic as a result.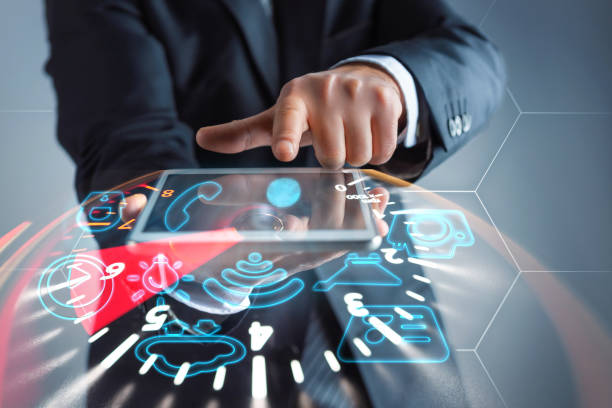 Features
One may utilize one of the multi-touch Outreach io alternatives to organize their initiatives and incorporate emails, Messages, phone calls, and online chat.
Services like assessing the degree of consumer contact and conversation intelligence technologies are a few distinctive aspects that set specific alternatives apart from the competition. This increases the chances of closing deals by assisting businesses in better understanding and anticipating the patterns of thought of the clients.
Additionally, some have a built-in planning function that enables users to set up appointments. This is making it exceptionally simple for marketing departments to handle everything from one place.
To acquire appointments straight away and to minimize no-shows, companies may establish notifications and publish their calendars directly within outreach emails.
Some multi-touch outreach alternatives include a Chrome plugin .tThis enhances cold email marketing with attributes such as open and send later, templates, sequences, and link tracking. Additionally, some offer reply tracking to avoid sending follow-up emails to prospects after responding to them.
To monitor the success of a single person or a particular team inside the business, precise data insights are available.
Developing Multi-touch Outreach
Developing an efficient multi-touch sales outreach plan is made considerably simpler with the use of tools designed specifically for multi-touch sales cadences. One of the most efficient ways to implement the sales cadence idea is to use software that incorporates email automation and is designed for email sequences. This ultimately results in improved sales interactions across the board.
The average person underestimates the number of times it takes to turn a contact into a potential customer.. It is very uncommon for a prospect to need ten or more touches before a conversation can even take place. Phone dialers and other data enrichment technologies may make the process simpler, which in turn can result in more sales prospecting and interactions.
The Importance of Having a Sales Cadence That Involves Multiple Touchpoints
If having several interactions with a customer is one of the secrets to successful sales, then the frequency of those interactions is an extremely important factor. It is necessary to stay in touch with contacts on a consistent basis and in a variety of different methods. When there are many touches occurring automatically while your sales representatives and teams are busy closing deals, your sales reps and teams will be able to perform at a higher level of efficiency.
An example of this multi-touch outreach strategy would be to start your advertising campaign with a postcard. And follow it by the distribution of the same message through email. And then, maybe, the distribution of a door hanger or rack card. The goal here is to ensure that as many individuals as possible see your message on as many different occasions as is humanly feasible. Sending out a single, hasty advertising has very little chance of being effective. We are always reminding individuals that maintaining consistency is essential. And that the more exposure their brand receives, the higher the probability that they will get a new client.
Conclusion
In the past, door-to-door sales were a part of sales activity. To attract more customers and grow their organizations, companies today employ accessible technologies such as multi-touch outreach sales plan. Systems for sales interaction are crucial tools for contemporary firms since they boost quality and effectiveness.
Consider the company's unique requirements while selecting one of the Outreach io alternatives because they are all beneficial to businesses. Furthermore, a solid sales interaction platform connects with the technology that the company already uses. Numerous tools that enable sales teams to perform more effectively rather than harder should be included.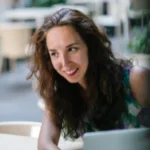 Magdalena Polka is a Business Solution Designer and an Information Technology / Project Management consultant and author with over 15 years of software development, management and project management experience.
Tags:
multi-touch outbound marketing
multi-touch outreach plan
outreach io alternatives