Everything You Need to Learn About the Lead Generation Process In 2022
According to a study conducted by Click Dimensions, in 2016, 61% of marketers working in the B2B market said the lead generation process was their primary priority. The lead generation trend has led to the fact that the methods of acquiring leads have drastically transformed. What exactly is lead generation? What is the reason it's so popular among marketing professionals today? How do you apply it in your company? This guide we'll explain everything you need to know about generating leads!
How do you define lead generation?
Lead generation refers to all inbound and outbound marketing strategies used to establish contacts with potential customers who have expressed interest in the services you offer. The aim is to turn these leads – regardless of their source of acquisition into hot leads and eventually into customers.
This is a lengthy procedure that allows each company which uses it to increase the volume of prospects for sales and improve the rate of conversion rates.
In lead generation marketing, sales and marketing two distinct entities within the business's structure are tightly linked to one another. This helps to ensure that they share the same functions in the process of converting from purchase to acquisition and even the following-up in the Salesforce CRM.
Why is it necessary to have lead generation?
First, generating leads is especially efficient in boosting your acquisition of leads that are qualified and getting them into your pipeline for sales. The objective will always be the same: be able to do business smartly.
Lead generation can allow you to:
Convert leads more effectively: by using the right acquisition channel
Enhance lead quality by ensuring that you get the best lead at the right time and at the right time
Increase your revenue by generating higher quality leads and increasing your conversion rate
Lower your costs for acquisition: by improving your ability to target your audience
And it's not the only thing!
If the lead generation process is correctly controlled by using software, for instance – it will allow you to improve your visibility and control time.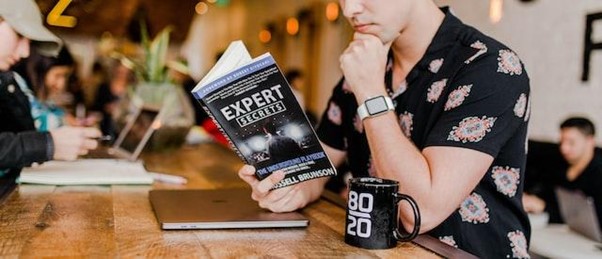 What are the primary sources of lead generation?
Inbound and outbound, lead generation takes its strength from the variety of channels that can be used to reach your market. Be it B2B or C2B it can generate an increase in sales pipeline.
It is also possible to apply different techniques to each channel. For instance, changing the text or the graphic to evaluate and compare before repeating. This is known as A/B testing, top lead generation companies use it all the time..
You may not realize it, but you've probably tried testing for:
Social by creating a strategy that is devoted to Social networks
Display or SEA to pay for videos or advertisements on third-party websites
SEO through writing blog posts (clearly what we're doing)
Emailing via sending emails to prospect reminders, emails, or newsletters
And don't forget the prospecting process through LinkedIn that is especially helpful to B2B companies. And is growing for many years!
Additionally, some software developers have a novel strategy that seeks to integrate various channels. Because it aims to boost the effectiveness of lead generation. This is known as multi-channel strategies.
The Latest Lead Generation Strategies to adopt in 2022
To keep ahead of your competition to stay ahead of your competition, it is of vital importance to keep up-to-date with the most recent developments in the field. To assist you in boosting your lead generation strategies, here are the 9 most vital lead generation trends you can apply right now:
Intent data
So, this kind of information helps to determine the decision-makers who are looking for solutions to specific problems that their company faces which is why they will be more inclined to buy your product.
Intent data can take the lead-generation process of your company to a new stage. Knowing what keywords your ideal buyer is using for their Google search, the sites they trust and which subjects they are attracted to, then you will be able to focus your efforts more precisely and efficiently.
Targeting based on account
Gartner says that the typical buying group in B2B includes between six and 10 decision-makers. This is making the process of targeting and personalization much more difficult. ABM helps to tackle this problem with the help of targeting an entire customer base. Ansd it is composed of several decision-makers instead of reaching out to a specific person every time.
Targeting decisions that are smart increase your odds of finding and contacting those potential customers who match those who match your ICP best and may be in a high demand to purchase your service. Retargeting, account targeting, and pre-targeting are among the many tactics you must be aware of in 2022.
Sales specialization
As sales processes become more sophisticated , one seller can no longer be performing all sales-related tasks on their own. Generating leads, prospecting outreach, discovery call. Although each of these processes requires skilled experts. It's the reason that a number of new lead generation roles have been introduced to the public. Researchers Copywriters, campaign strategists, SDRs, and BDRs – all of them have distinct areas of expertise and abilities to learn.
The most recent trends in the job market, as reported within LinkedIn's Jobs on the Rise Report identified business sales and development specialists. Because they are among the most rapidly growing career fields. The number of people who are hired for these positions has been up by 45% from year to year and we are able to imagine the ways this trend will only increase in 2022.
Omnichannel outreach
In the first place, it's about beginning an ongoing business conversation with the most suitable person. Due to the increased capacity of digital self-serve channels and remote human interaction in the last few decades. Omnichannel outreach will be one of the major trends of 2022 as increasing numbers of customers settle on this approach. Through the use of several channels at once increasing the chances of engaging potential customers liking conversations increase rapidly.
Additionally, outbound channels such as cold email or phone calls and social media interactions are on the increase. With a well-designed sales cadence software that you can manage all of these outbound channels simultaneously, maximizing the impact from your marketing.
With a better understanding of lead generation is the time to get to work. Create a successful content strategy!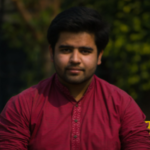 Adhar Dhaval is experienced portfolio, program and project leader with demonstrated leadership in all phases of sales and service delivery of diverse technology solutions. He is a speaker sharing advice and industry perspective on emerging best practices in project leadership, program management, leadership and strategy. He is working for the Chair Leadership Co.
Tags:
lead generating in 2022
lead generating tools
lead generation process