How Enterprise SEO Services Can Help You Outrank Your Competitors
For any firm, enterprise SEO services are a key component of marketing. But getting on top of search engine results pages is even more important for enterprise-level companies. This means more sophisticated strategies, like updating content, ensuring backlinks and domain authority are protected, comarketing, etc. It also means finding the right partner.
Here are some key features and components typically included in enterprise SEO services:
Comprehensive Website Audit: An in-depth analysis of the website's structure, content, technical aspects, and user experience to identify areas for improvement.
Keyword Research and Analysis: Identifying relevant keywords and search terms that align with the business goals and target audience, and optimizing website content accordingly.
On-Page Optimization: Optimizing individual web pages by improving meta tags, headings, URL structures, internal linking, and other on-page elements to enhance search engine visibility.
Technical SEO: Addressing technical issues that may hinder search engine crawling and indexing, such as site speed optimization, mobile-friendliness, XML sitemaps, canonicalization, and structured data implementation.
Content Strategy: Developing a content strategy that focuses on creating high-quality, informative, and engaging content to attract and retain users while targeting relevant keywords and topics.
Link Building: Implementing a strategic approach to acquiring high-quality backlinks from authoritative websites to improve domain authority and search engine rankings.
Local SEO (if applicable): Optimizing the website for local search results, including local keyword targeting, Google My Business optimization, and managing online reviews and citations.
Analytics and Reporting: Monitoring and analyzing website performance using tools like Google Analytics, providing regular reports on key metrics, and making data-driven recommendations for further optimization.
Competitor Analysis: Evaluating the SEO strategies and tactics of competitors to identify opportunities and stay ahead in the search rankings.
Ongoing Optimization and Maintenance: Continuously monitoring and adjusting SEO strategies based on algorithm updates, industry trends, and evolving business goals.
Increase Revenue
Enterprise SEO services help companies with large websites to rank higher in search engine results pages (SERPs), which can drive more traffic and generate more leads. However, getting there is only half the battle; maintaining that position is equally crucial. SEO is a complex process requiring a team of experts to keep up with best practices and a company's broader marketing and sales goals. Because of this, finding a top-performing agency is essential to success. Here are some tips to help you choose the right one: Look for an agency with experience with the type of content your business produces. For example, if your brand is known for publishing high-quality educational content, finding an agency that understands how to rank for this keyword is important. By asking an agency to demonstrate their prior SEO outcomes, you can evaluate them effectively.
Increase Leads
Enterprise SEO services can help you increase the number of leads your business receives. By implementing proper optimization, your website will be found by potential customers at all stages of the sales funnel. This will lead to more conversions and more growth for your company. This type of marketing also helps you reach your audience before your competitors do. It's important to choose the right SEO agency for your business. Some companies use black hat techniques to save money, but this can backfire. When Google catches you using these methods, they will penalize your site and may even ban it. Therefore, working with a professional enterprise SEO services company that follows Google's guidelines is best.
Besides optimizing your site, an enterprise SEO company will also help you build editorial backlinks. They can do this by writing guest blogs for other websites in your industry. You'll be able to win the confidence of your target market and raise your rating by doing this. To improve your search engine ranking, they may also assist you in creating press releases and other types of material.
Enterprise SEO differs from regular SEO because it involves a larger content scale and more keywords. This makes it more difficult to manage and track. In addition, it's important to have a well-trained SEO team that can handle this task.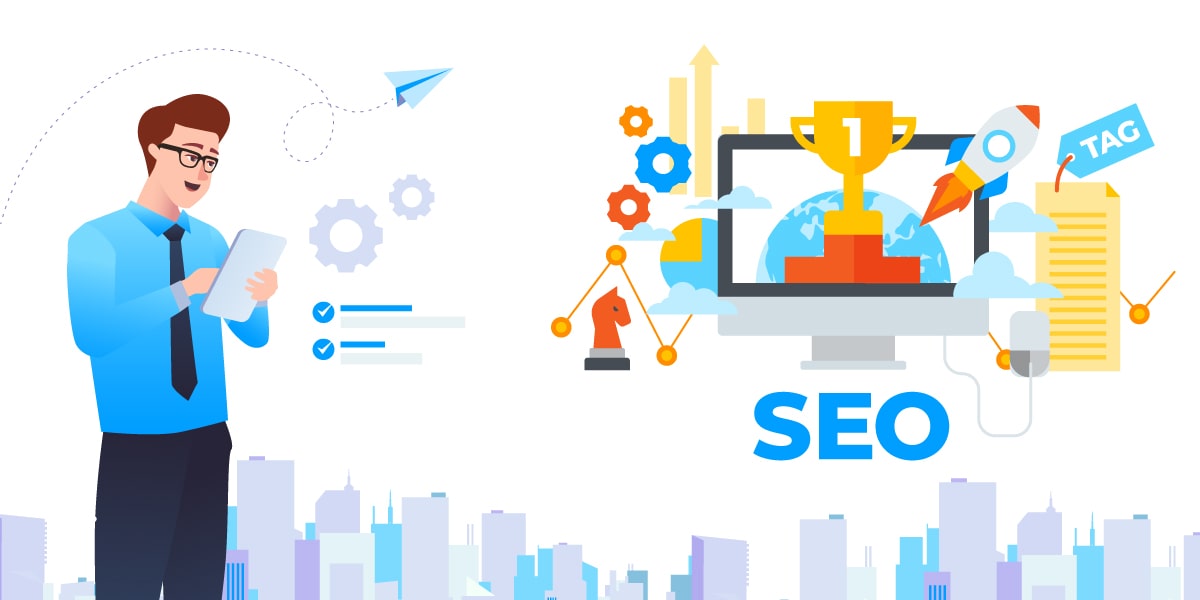 Increase Customer Satisfaction
The top enterprise SEO agencies understand the complexities of working on a larger website with many pages and multiple languages. They can create a content strategy unique to your company and identify and correct on-page SEO errors that could prevent you from reaching the first page of Google search results. They will use various tools to help them perform a deep SEO analysis that can reveal the most effective keywords for your site.
These will also implement internal linking and establish a logical site structure to increase crawl ability and help search engines find your content easier. And they will also help you improve your online reputation by optimizing branded keyword research and discovering new audiences to expand your reach. They can also work with you to build partnerships through industry partnerships, affiliate programs and more.
Finding the right enterprise SEO services is essential for maximizing your ROI. Choose an agency with extensive experience in all facets of marketing, including organic and paid campaigns, to ensure they will develop the most comprehensive plan for you. In addition, look for an agency that specializes in your industry to understand your audience better and provide the most effective strategy for your specific needs.
When choosing an agency, evaluating its client list and requesting references from previous clients is important. This will give you a good idea of what it's like to work with the agency and whether they have a successful track record. In addition, make sure the agency you select has in-house and external experts. This will allow them better to adapt their strategies to your business and company culture.
Increase Sales via Enterprise SEO Services
Enterprise SEO services help companies grow sales by generating traffic from customers searching for their products and services. This type of traffic is very targeted and highly likely to convert into a sale. Enterprise SEO services also provide other marketing benefits, including increasing brand awareness and reaching new audiences.
When working with an enterprise SEO agency like SeoProfy, ensure they are reputable and follow the rules of Google's search engine. Some enterprises may try to cut corners using black hat techniques. And it can lead to a penalty from Google and loss of organic traffic. Larger websites need a dedicated team to track and maintain their organic rankings. This is more challenging than a smaller website because there are many more pages and keywords to manage. This is why hiring a company with experience with enterprise SEO services is important. Some companies choose to work with in-house experts or external consultants. In-house experts can understand your business culture and adapt their strategies to meet your needs. However, they can be expensive and might have different expertise than outside consultants.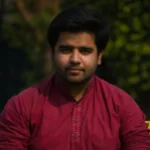 Adhar Dhaval is experienced portfolio, program and project leader with demonstrated leadership in all phases of sales and service delivery of diverse technology solutions. He is a speaker sharing advice and industry perspective on emerging best practices in project leadership, program management, leadership and strategy. He is working for the Chair Leadership Co.
Tags:
corporate enterprise seo
enterprise level seo services
enterprise seo agency