Convert Binance USD to Crypto.com Coin Online
In November of 2021, AEG, a sports entertainment company that owns the Staples Center — an arena in Los Angeles that has been a home for NBA stars like baseball team Lakers — made a deal Crypto.com, a crypto company that has exchanges, its own coin, wallets, and NFT platform as per latest crypto news. The arena is to be rebranded under the Crypto.com Arena name. A huge step for all cryptocurrencies. Binance, on the other hand, developed a state-approved stablecoin, and now basically releases… cryptodollars? Both of those make an interesting cryptopair. That piece will help you figure out how to do a BUSD to CRO swap.
How to Swap BUSD to Crypto com Coin in 3 Steps
Exchanges are easy to navigate if you're a seasoned trader, but that may not be so if you are a newbie to the crypto world. So, here's what you should do if you are navigating through crypto news everyday.
Create Two Wallets for Crypto:
You should have a wallet for BUSD — you can register it on the Binance platform or resources like Lumiwallet — and a wallet for CRO crypto that can also be found on Crypto.com itself, too. 
Find a Trustworthy Exchanger:
Cryptomarket is, like, one of the hackers' favorite meals — so it's better to find an exchange with good reviews, security protocols, and so on. It's a good idea to contact experienced crypto traders to ask for a second opinion on this or that platform you're considering. Referrals are often more reliable than what you can accidentally stumble onto on the Internet. 
Compare Rates
:
Most exchanges have a calculator. Figure out which one has the best rate — and don't forget to check how much the sum you're receiving is going to change after the transaction. Crypto fluctuations are a huge headache — often, people receive way less than what they've planned because of the gas fees, exchange fees, etc. It's better to pick a platform that deals with that in some way. Platforms are usually articulate about how they mitigate the fees — so thoroughly read their FAQ page and follow their crypto news. 
Here are other things you should focus on when choosing an exchange 
Interface

. Obviously, the more complex it is, the harder it is to navigate. Overly complex interfaces are often the signifiers of

not

reliable exchange. 

Fees

. As it's already been mentioned,

all

details on fees should be examined. 

Transaction time

. That can be a factor majorly impacting your convenience

and

the fees you're going to pay — transaction duration usually depends on how fast the transaction is verified on different segments of a blockchain network and that is (usually) followed by the increase in gas fees. 

Privacy

. There's no reason why an exchange should ask you for your passport data, photos, and other personal info. It's not necessary to conduct crypto transactions. So if you're not a fan of giving away your data, skip the ones that go too heavy on know-your-customer policies. 
Now that we've gotten the main generic rules out of the way, let's talk about Godex exchange. 
Why You Should Use Godex to Exchange BUSD to CRO Exchange
With Godex exchange, you can conveniently swap your BUSD to CRO without the fear of being snooped upon. 
Here are some benefits of the platform.
Privacy is a #1 priority

. Firstly, you don't have to have to register on the platform, leave any of your details, or even open an account to perform an exchange. Platform occasionally asks users for emails, but email data is deleted two weeks after the transfer — as well as data about the transfer itself. 

(Almost) lightning-fast transactions

: For most altcoins, transactions take around five minutes. For popular coins like BTC, the waiting time can rise to 30 minutes — because, you know, it's bitcoins and they're very heavy on the blockchain. 

No upper limit for exchanges

. Swap however many coins you want — no max limits applied. 

Low exchange fees

. The algorithm behind Godex exchanges searches out for the best swap rate across all networks — so users get very profitable deals.   

Fixed exchange rate

. Remember the part on why you need attention to the way an exchange handles fluctuation in transaction fees? The fees Godex charges you for a  transaction are determined the moment you click the "Exchange" button. Then, the fee is frozen and

doesn't change

in however long the transaction takes (and that's, again, vital when you swap BTC). 
How to Convert your BUSD to CRO
Godex crypto exchange makes it quite simple for you to convert your BUSD to CRO in straightforward steps.
Step 1: Choose the Currency
Select the preferred cryptocurrencies you want to swap. i.e., from BUSD to CRO
Step 2: Select the Amount of Currency
Add the amount of BUSD you want to swap to CRO and click on the exchange
Step 3: Input your Wallet Address
The wallet addresses for Binance and Crypto.com coins aren't saved within the system — they're needed only to conduct transactions. 
Lastly, after the exchange is done, view and save the transaction log (that Godex also does not save).  
How to Compare BUSD to CRO
If you are considering comparing BUSD to CRO, here are a few things to consider
| | | |
| --- | --- | --- |
| | BUSD | CRO |
| Transaction speed | Takes 1-3 minutes | Takes less than a second. |
| Market Capitalization | $13,820,373,740 | $14,547,335,848 |
| Issuing Blockchain | Built on Binance Smart Chain(BSC) and Ethereum (ETH). | Built on permissionless open-source Crypto.org Chain network  |
| CMC Rank | 16 | 15 |
| Mining pattern | BUSD is not a mineable token. | CRO is mined using proof of reputation. |
| Total supply | 13.80b BUSD | 25.26b CRO |
As of the time of writing the article (November 2020), the price of CRO has been fluctuating between $0.56 and $0.58 — and BUSD is at $1.001. 
Those two serve different purposes on the market — and your investment should depend on what do you want to achieve. 
CRO is a coin that makes operations on Crypto.com exchange much cheaper, for instance, so that could be your goal. Some experts like Josh Enomoto seen in crypto news, who used to be an analyst for Sony Electronics, believe CRO to have a more stable economic opportunity than BTC — and, with the platform's major sponsorship and incredible branding strategy, it would be possible to see 10x gains within a quarter for this crypto. 
BUSD, on other hand, is a stablecoin that aims to replace fiat. A lot of people from the crypto community have been writing on how fiat is unstable and prone to fluctuations as the major reason for switching to the dollar's crypto doubles. BUSD has been approved by the New York State Department of Financial Services — many hope it'll be one of the coins to "save the economy" and many consider BUSD a major risk. 
Conclusion on Crypto Exchangr
So, hope this piece has managed to break down the process of BUSD to CRO exchange and helped you better understand both coins. In 2022 future crypto news, growth in both cryptos is expected. But more people will turn to CRO as a safe, more scalable alternative to major coins; it can accomplish lots. So, one look at their marketing effort is enough to understand the sheer potential. Don't miss a chance to reap the benefits.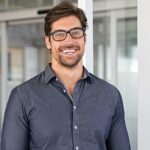 David is a dynamic, analytical, solutions-focused bilingual Financial Professional, highly regarded for devising and implementing actionable plans resulting in measurable improvements to customer acquisition and retention, revenue generation, forecasting, and new business development.
Tags:
convert busd to cro
cro coin
how to convert binance usd to cro
swap busd to crypto com coin