Best NFT Marketplace In 2022
A non-fungible token- NFT marketplace is a platform where you can purchase and sell not fungible tokens. Non-fungible tokens (NFTs) are generated for specific reasons, resulting in each NFT being one-of-kind. This distinguishes it from other cryptocurrencies, in which there is, in principle, a limitless amount of the same currency available for purchase (also in different platforms such as Solana NFT Marketplace). Purchasing NFTs differs from investing applications because it is a relatively new concept. But purchasing digital art is not. Many NFTs are also crypto-collectibles, implying that we can only purchase them using digital currencies such as bitcoin or ether. When looking for the best NFT marketplace, there are several factors to consider:
Some of the most important considerations while selecting the best marketplace to purchase NFTs:
Information About the NFT Marketplace:
The correct NFT market should be able to provide you with accurate information about the products that are listed on its platform. You must be able to view how many NFTs are available, the price of each NFT, and more sophisticated information, such as the number of bids, the number of owners, the history of the piece, and other relevant information.
Making informed selections while trying to purchase NFTs in an online marketplace is critical, and having the information at your fingertips is critical as well.
The Convenience of a Digital Wallet:
Any NFT marketplace worth its salt must be clear to use, regardless of where or what device you are using.
It should also allow a variety of NFT wallets and payment methods, which is beneficial if you wish to gain NFTs using a variety of different payment methods in your cryptocurrency wallet.
NFT Marketplace Security for Digital Artists:
The ideal NFT art markets must provide top security to ensure that your things are safe wherever they are stored. Advanced encryption should safeguard privacy while simultaneously protecting against fraud, such as by demanding identity verification or requiring transactions to be covered by insurance.
Best NFT Marketplace List:
#1: OpenSea
This is the best NFT marketplace for finding exceptional NFTs. Besides JPGs and GIFs, OpenSea is a sizeable general marketplace for user-owned digital objects (including JPGs and GIFs), with other categories to choose from. Aside from that, one discovers the most competitive price for new rising asset classes. As a result, these classes all support a variety of blockchains, making purchasing and trading more accessible than ever before.
Besides developing the most user-friendly marketplace for buyers, sellers, and producers in the industry, OpenSea's fundamental infrastructure is continually being enhanced to ensure that it can handle the future of NFTs.
Users may freely trade their assets in this marketplace powered by smart contracts that ensure safe transactions between buyers and sellers. Authors can also use this marketplace to release new digital NFT artwork.
#2: MakersPlace NFT Marketplace
MakersPlace is yet another NFT marketplace built on the Ethereum blockchain, and people widely regarded it as the premier platform for the purchase, sale, and creation of various digital artworks. The website, which is considered an excellent destination for experienced artists, allows users to get comprehensive information about an item, including its owner, the original author, and so on. This Marketplace assists content producers in protecting their work while also allowing them to sell their digital creations to fans and collectors straightforwardly.
#3: Rarible
Rarible, like Open Sea, is a marketplace for non-financial tokens. Unlike other sites, Rarible offers a unique feature that allows visitors to produce NFTs of their photographs, which they can subsequently sell on the site. Users can generate several NFTs from the same image, or they can limit supply and sell only one, increasing the product's rarity. Rarible allows users to build a portfolio of artwork and even set up periodic commissions from resales that will last for life.
#4: Mintable
The Mintable platform is not just a great marketplace for purchasing NFTs, but it's also a strong tool for minting your own NFTs as well. Founded in 2013, Mintable aims to enable the creation of limited-edition digital assets that are simple and accessible to everyone. This includes artists from all walks of life who want to start their own business and consumers who want to gain rare digital items for personal use or to sell.
Users will bring their ideas to life with no specialized technological expertise if Mintable is their marketplace of choice.
What is Solana NFT Marketplace?
A significant drawback of the Ethereum Network, which houses much of the NFT art and marketplace, is that it imposes a considerable gas price on the minting of NFTs. The Solana NFT Marketplace is a good example of how to avoid this. Because of the increased gas charge, the Solana-based NFT marketplace is seeing increased activity.
Solana is a new cryptocurrency that is posing a severe threat to Ethereum. People have also speculated that Solana is a potential Ethereum competitor. As an expanding market for the NFT, Solana has a significant increase in new projects in the Solana ecosystem.
The following are some advantages of the Solana NFT Marketplace:
Lower gas fees.
They completed transactions in record time.
The Solana ecosystem is expanding at an exponential rate, day after day.
The following are the top Solana NFT marketplaces:
#1: Magic Eden:
NFT Marketplace Magic Eden is the most popular Solana NFT marketplace, where you can easily make, sell, and buy NFTs. They do not charge a listing fee but a transaction fee of 2 percent on every transaction. The goods and services offered by Magic Eden Launchpad assist creators in minting their collections with no technological expertise.
Magic Eden is compatible with practically all Solana wallets, including Phantom, Slope, Sollet, Solflare, Clover, Ledger, Solong, and MathWallet. It also boasts a popular NFT library, including titles by OnlyDice, Stoned Ape Crew, and Baby Ape Social Club.
#2: Solanart
Solanart is an NFT marketplace based on the Solana NFT marketplace that allows anybody to develop, sell, and purchase NFTs that are based on the Solana NFT marketplace. In exchange for every successful NFT sale, Solanart charges a transaction fee of three percent (3%). The creator may establish their own charge for their work.
Solanart contains some well-known NFT collections, including Degenerate Ape Academy, Aurora, Solpunks, and Galactic Gecko Space Garage. It supports several wallets, including Solflare, Phantom, Clover, Sollet, Slope, Ledger, MathWallet, and Sollet. Solflare is a distributed ledger system.
#3: DigitalEye
DigitalEyes is the first open NFT marketplace for the Solana NFT Marketplace, where users may manufacture, sell, and purchase Solana's NFT. It is available to anybody who has an internet connection.
Aurory, Degenerate Ape Academy, Frakt, and Galactic Gecko Space Garage are among the most popular NFT collections on DigitalEyes. DigitalEyes charge a 0.99 percent service fee on every successful NFT transaction. It is necessary to charge the buyer of the NFT two additional fees. A royalty fee specified by the inventor and a service cost.
Final Thoughts
As a final remark, NFTs have emerged as a popular issue in the blockchain business and the cryptocurrency world. Many investors and cryptocurrency enthusiasts worldwide are becoming interested in NFTs because of their distinct characteristics. Many crypto lovers are rushing to become a part of this life-changing resource of the cryptocurrency world. Because it has financial rewards – which are signigicant.
For making a decent living from NFTs, there are several options to consider. If trading NFTs is one possibility, creating your own NFT marketplace is another.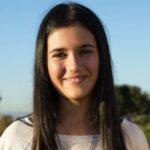 Writing, researching, and learning about project management and tech.
Tags:
nft
nft marketplace
NFT mean
what is an nft