Construction Scheduling Software Review P6 & Schedule Reader
In a construction project, managing critical activities with CPM and leveling resources without using a construction project scheduling software can be very difficult for a project team. As a project manager, it is your business to ensure everything goes as planned – from managing resources, employing team members, planning budget, and creating the project schedule. Most of the tasks are repetitive within a project. Therefore it is a good idea to automate these tasks to avoid time loss. This is why you need to choose the right construction scheduling software tool to plan the tasks and ensure everything runs smoothly. It is also critical for project teams to view project information, balance resource capacity, and select the right strategy to proceed. In this article, we will discuss why you should use a project scheduling software and what are the benefits of using Schedule Reader along with Primavera P6.
What is Construction Project Scheduling Software?
Construction planning and scheduling software tools are used to organize the team's work by planning project activities to be performed in the future. They provide the team members and stakeholders with a platform where they can communicate and collaborate. Typically, construction scheduling tools simplify creating the project budget, planning resources, managing activities, and visualizing the project tasks.
These tools help you to plan your project by visualizing the activities and tracking the project performance. Primavera P6 and Schedule Reader have advanced Gannt Chart and reporting modules.
Simply put, construction scheduling tools improve collaboration between team members and stakeholders.
Why Should You Use Construction Project Scheduling Software?
Considering today's large-scale and complex construction projects, using a CPM scheduling software tool is a must-have. Because it is difficult for team members to keep the project on track without specifying and tracking details.
Assume that you will build up a power plant project. You listed all the activities in a spreadsheet. One of the vendors notified you that he will delay in delivering consumables that will affect thousands of activities and resources. It is not possible for you to analyze the impact of this delay without using software tools.
Below are the reasons why you should use construction scheduling software.
Helps to define the project execution method
Keeps the project team focused on the important tasks
It helps to identify and track the critical path and near-critical paths of the project.
It helps to avoid time loss in rescheduling if there is a change.
It creates a platform where the team members can collaborate.
It allows you to create and assign baselines to track the performance of the project.
Helps to create reports for team members and stakeholders.
Visualizes all the project activities in a Gantt Chart.
It helps to generate various layouts and custom views for team members.
Here we've just listed the most important ones. For sure the benefits of using construction scheduling software tools are not limited to the above.
How to Select the
Construction Project Scheduling Software

?





There are numerous software tools available on the market. However, all of them do not fit the requirements for project management. Note that construction projects have their own characteristics. Therefore a construction scheduling software should have at least below capabilities.
Project Planning and Scheduling
Having advanced planning and scheduling capabilities is a must-have for any construction scheduling software. Planning and Scheduling features might involve customizing calendars, timelines, Gantt Views, and bar charts.
Collaboration and Communication
A construction scheduling software tool should have collaboration and communication capabilities to improve decision-making. It might allow you to schedule and deliver timely and relevant project information through email.
Reporting
Reporting is very important in the success of any project. CPM project scheduling software tools should be capable of providing reports for team members to track the performance of the project.  Reporting features should involve creating customized reports for both tracking timelines and resources.
Integration with Other Tools
A construction scheduling software tool should be used in conjunction with other tools and software like .xls and pdf. Importing and exporting features facilitate the flow of important project information.
Beyond these, price is an important criterion for selecting the software. You need to consider both the costs and the benefits of the products while evaluating.
Using the Schedule Reader Along with Primavera P6
Oracle's Primavera P6 is one of the most powerful scheduling software available on the market for managing various types of projects. It is used for prioritizing, planning, and managing projects by team members. Learning Primavera P6 provides many advantages to professionals such as having better job opportunities and a high salary. However, many professionals working in the field of project management may find it difficult to learn. The Schedule Reader is a useful tool for team members and anyone who is involved in the project. It enables you to open the project data from .xer and view the activities even if you have limited knowledge on how to use Primavera P6. Because the menus of Schedule Reader are designed to help you quickly find the functionalities that you need to complete an action. By this means you can easily save time and resources.
You can create personal views and layouts to view the project information in a dynamic way. One of the most important benefits that the Schedule Reader provides is that you don't need to buy a Primavera P6 license for viewing the Gantt Chart and resources of the project.
Summary
Construction time tracking is an important task for project teams. Because most of the projects are out of control or behind the schedule. Using construction scheduling software eliminates many risks that may have destructive effects on the project's goals. Primavera P6 enables to the creation of project schedules in big scaled projects having multifaceted aspects. It is applicable to any kind of industry such as construction and oil&gas. The Schedule Reader, on the other hand, is a fast and effective tool to view project information in different ways. It offers practical features that help the team members and stakeholders in their everyday work.
See Also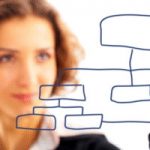 A dedicated Career Coach, Agile Trainer and certified Senior Portfolio and Project Management Professional and writer holding a bachelor's degree in Structural Engineering and over 20 years of professional experience in Professional Development / Career Coaching, Portfolio/Program/Project Management, Construction Management, and Business Development. She is the Content Manager of ProjectCubicle.
Tags:
Construction Scheduling Software
Construction Scheduling tools
Primavera P6
Schedule Reader