Configuration Management vs Change Management
Changes are inevitable in any projects or products life cycle. Some changes have effects on the projects baseline schedule, baseline budget, scope, and deliverables. Other changes may affect the technical specifications and/or scope of a product. Although Configuration management and change management refer to two different concepts, they are complementary to each other.
Many PMP aspirants are familiar with the change management concept. However, configuration management is not well known outside the IT industry.
As per The PMBOK Guide, Configuration Management Plan and Change Management Plan are separate plans and they are subsidiary plans of the Project Management Plan. In this article we will discuss both concepts and their key aspects.
What is Configuration Management and Why is It Important ?
The configuration management focuses on how any change to the "product" should be done. Configuration management documents how changes will be monitored and controlled. It is a process of defining configurable items (product, service, result, component) and controlling changes to such items. It can be considered as a version control system for the product.
There are some conditions for configuration management such as market conditions, clients requirements and technological developments.
Competition in the market forces you to add new features to the product. Because your competitors develop their product continuously.
Due to technological developments, your product may become outdated. Therefore you must improve your product and make inevitable modifications to keep it updated.
Clients requirements may change in time and your product may become weak to provide solutions. Therefore you must add new features considering the clients needs.
Change Management in Project Management
The change management focuses on how any change to the "process" should be done. It is relevant to many kinds of changes to the project. For this process, a change management plan should be prepared to manage how the changes will be handled, evaluated, documented and managed throughout the life cycle of the project.
There are some conditions for it such as delay in schedule and cost overruns.
Time is one of the most important components of a project. If it is not managed effectively, delays and time overruns will occur. If the delays are not recoverable, you must develop a new schedule to deliver the project on time.
If the cost estimations are outdated, you must develop a new project budget and re-estimate the project costs.
Examples
Configuration Management Example
Suppose you are managing a hospital project and client requests you to do additional cabling for an automation system which is not in your scope. This request changes the project designs, schedule, and budget. Then you will raise the configuration change request and get it approved by the client. These changes will be conducted under the configuration management system because the specification of the product is changed.
Change Management Example
Suppose you are managing a pipeline project and as per your contract land acquisition works are under the client' s responsibility. The Client couldn't complete land acquisition works on time and because of this, you delayed two months.
Therefore, you will submit a change request to extend your work schedule by two months and will try to get it approved by the client.
Another example is that you are managing a project to build a highway. One of your contractors walks off the job. Activities under his responsibility were in the critical path. Although you assigned a new contractor for the job, you will not complete the project on time.
At this stage, you will raise a change request to extend the schedule baseline by one month and will try to get it approved by the client.
What is the Difference Between Configuration Management and Change Management?
As we mention in the first paragraph, both concepts are complementary to each other. However, there are some differences between them.
Configuration management focuses on the configurable items (product, service, result, component) whereas change management focuses on the process.
Changes to some of the configurable items may not require a formal change management process.
Change management leads many kinds of changes that can impact on the baseline, whereas configuration management leads the changes which are specific to the product configuration.
A Change Management Plan leads the project team in terms of making any kind of change on the project, especially the ones that can affect the scope, schedule baseline, and cost baseline. On the other hand Configuration Management  Plan leads the project team in making changes which are related to the Product Configuration.
Note: Some people think that configuration management is only done for the products. This is not correct. Configuration management can be done for any type of artifact including product, processes, plans, and baselines according to the PMBOK Guide.
Summary
Configuration Management and Change Management systems are used to manage different types of changes in a project. Many people are familiar to change management term but configuration management is not much-heard if you are not working in the IT business field. Simply put, Change management is a comprehensive process deals with change requests, however, configuration management deals with configurable items.
In this article, we explained both concepts and their importance in project integration management.
We hope that you will solve the questions related to them on the PMP Certification Exam. Note that they are important concepts from a PMP Certification Exam point of view. You may see a few questions related to them.
See Also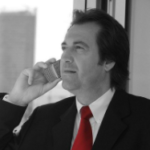 Over 20 years in portfolio management, streamlining business processes, and systems integration. Utilizing best practices: PMI, Scrum, Agile, Kanban, Lean/Six Sigma, CMMI, ITIL and MOF. Extensive experience in managing in cross functional environment, getting to the root of the problem, bringing stakeholders together to resolve them. Vice President at Force3M Training.