Request For Information (RFI) Process in Construction
A request for information (RFI) is a formal process used to get information from vendors or suppliers to make a shortlist of potential suppliers. Basically, RFI is a typical process that is used to narrow down a list of candidates. One of the main purposes of the RFI process is to gather information and compare companies that are offering goods or services that you need to complete the project deliverables. However,  RFI's can take different forms in the construction industry. As the complexity of a construction project increases, RFI's become complicated and confusing. In this article, we will discuss the construction request for information process and share recommendations to improve this process.
What is a Request For Information (RFI) in Construction
Effective communication is very important for the success of any project. Requests For Informations (RFIs) are widely used communication tools for this objective. Simply put, a Request for information is a common practice used to receive written information in a construction project.
The Requests For Information (RFI) procedure is widely used in construction projects when it is required to confirm the interpretation of detail, specification, or note on the construction drawings. It is also used to secure a clarification from the client that is required to continue the work.
It can have different formats depending on who the Requests For Information (RFI) is for. For example, a request for information between a contractor and a subcontractor who will perform construction activities will be different than one between a contractor and a vendor.
In any case, the Requests For Information (RFI) is a standard communication tool created to gather information about the capabilities of contractors, suppliers, vendors, and subcontractors.
How to Improve Your Request for RFI Process
A request for information Requests For Information (RFI) is a preliminary process in defining and performing construction work. Larger projects often require more RFI's to conduct the works.
Below are 14 tips for managing the Requests For Information (RFI) process in construction projects. This is important for reducing risks on projects involving multiple parties and disciplines.
1. Create a Requests For Information (RFI) template and configure the fields in order to categorize and limit the inputs. This helps to collect information in a formal and structured manner which helps to make comparisons easily and quickly.
2. Be specific for the information needed. By this means you can get a useful response. The vendors may not understand if your questions are unclear.
3. If you request information from the suppliers or subcontractors, give them an appropriate time to respond.
4. If the client requests information from you, remind your team members that responses to RFI's must be delivered within the time period specified in the contract.
5. In order to clarify the issue, attach supporting project documentation such as specifications, manuals, sketches, drawings, etc. to the RFI's.
6. Create a Request for Information (RFI) Log and continually update the RFI's status. Make sure that the RFI's are recorded with a unique number, the date of creation, and the date which response is required.
7. If the responses meet your requirements, mark the RFI status as 'closed out'. If not mark it as "outstanding" in the log.
8. Direct the team to attach required documents such as designs, specifications, manuals, procedures, etc. to their RFIs.
9. Send the RFIs to the responsible team member or members and make sure that they received them.
10. Ensure that the recipients gave responses to the RFIs and check if they are adequate or not.
11. Determine the impacts of responses on the project schedule and budget. If there is an impact, log the response as a potential variation and review it with the project team.
12. Reduce the number of RFIs by using communication channels with other parties and encourage discussions during site meetings.
13. Keep your team members involved and keep them in close communication.
14. Use software to automate and control your RFI processes. There are many tools and software available for this purpose. These tools also provide reports on the status of RFI's.
Benefits of the Request for Information (RFI) Process
Below are a few benefits of the RFI process
The RFI process provides information in a formal, structured, and comparable way
Suppliers become aware of the project and understand that there is competition going on.
You show that your organization treats equally to the vendors and subcontractors.
The RFI process prevents the occurrence of disputes related to the documents, drawings, and specifications. So that it eliminates the need for costly corrective measures.
The RFI process reduces the time and costs involved in evaluating potential suppliers.
The RFI process helps to reduce risks on projects.
How to Write a Request for Information (RFI)
You can use many different forms and templates while writing a Request for Information (RFI). Deciding which sections to be used depends on your requirements. On the other hand, there are some specific sections that you should include in your form.
For example, you should include basic information related to requesting and responding parties. Here we share a template that involves basic sections to facilitate communication.
RFI ID
RFI DESCRIPTION
REQUESTING PARTY
RESPONDING PARTY
SUBMISSION DATE
DATE OF RESPONSE
ORGANIZATION NAME
CONTACT NAME
ORGANIZATION ADDRESS
CONTACT TITLE
PHONE 
EMAIL
REQUEST DESCRIPTION

RESPONSE

PREPARED BY
ATTACHMENTS
Request for Information (RFI) vs Request for Proposal (RFP) vs Request for Quotation (RFQ)
There are too many terms starting with the letter "R". We discussed above what an RFI is. Although,  RFI, RFP, and RFQ are completely different terms, people use them interchangeably.  This is a mistake.

RFP: Request for Proposal
An RFI is usually the predecessor of a request for proposal (RFP). The aim of a request for proposal (RFP) is to request information from vendors about the price of their product or service.
RFP: Request for Quotation
Request for proposal (RFP) and Request for quotation (RFQ) are similar processes. Sometimes RFQs are sent along with RFPs and sometimes RFQs are sent alone. The difference between RFP and RFQ is that RFQs are sent when you know exactly what you need. You don't need details because you are looking for the lowest price and/or a particular service. On the other hand, you send RFIs to evaluate a number of factors besides price before deciding to buy.
Summary
Multiple parties and disciplines are involved in construction projects. The volume of information is high and time-sensitive. Correct confirmation is needed from all parties involved. Therefore an effective RFI process is crucial to any project's success.
An efficient Requests For Information (RFI) process enables to answer the questions rapidly. Issues and problems can be solved quickly with a well-managed RFI process. On the other hand, delayed and unanswered RFIs may damage the relationship between the client and the contractor.
Writing efficient and explanatory Requests For Information (RFI) helps to save time, reduces costs, and improves quality in construction projects. With the help of software, it is easy to manage your project's Requests For Informations (RFI's).
External Reference
See Also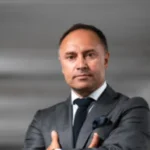 Victor Z Young is a Civil Engineer with 35 years of experience working alongside the executive team of various construction companies. Victor specializes in construction insurance, delay analysis, performance analysis and engineering. He holds a Doctor of Project Management from Northwestern University.
Tags:
Request For Information (RFI) Process
Request For Information (RFI) Process in Construction