Building a Recruitment Agency: Tips for Agency Leaders
The US is dealing with massive staffing shortages across the board, and if your goal is to start a recruitment agency, you have probably chosen the absolute best time to do so. It is a rather low-maintenance business and one that is much easier to start than many people think. You can start as small or as big as you want and if you have talent and know how to attract it, you'll be able to solve a big problem for many businesses out there. Let's take a look at what you need to know when building a recruitment agency.
Choose a Niche in Recruitment Agency Field
You should first know that you can't just start recruiting all sorts of professionals. Only massive recruitment agencies with years in the business can build the kind of credibility needed to do that and it demands a lot of resources. Instead, you will need to find a specific niche and stick to it.
Some agencies will offer staffers for the manufacturing industry, others will hire people to work in farms or the food business, while others will find executives for companies. It's up to you to find which niche is the most profitable and the one you're the most comfortable with. Look at your available network, needs in your local market, and your expertise.
Know that there are also different types of agencies. A traditional agency will find candidates for clients who will hire them while a staffing agency will act as an employer and dispatch workers to different contracts. These are slightly different and will require different considerations.
For instance, a staffing agency will require different insurance coverage than a traditional agency. While a traditional agency might be okay with general liability business insurance, a staffing agency will need to add worker's comp to the mix. So, make sure that you understand the difference between different agency types and some of the legal implications of each.
Look at Your Recruitment Agency Competition
You also have to look at who you'll be competing against. And also you need to identify their scope, strengths, weaknesses, and how much of a threat they are to you. You also have to look at their pricing structure, positioning, and marketing for inspiration.
Look at Your Budget Before Building Recruitment Agency
Your budget will have made a big difference in the type of agency that you can launch. An agency can be started on a much smaller budget than other types of startups out there, but you still need to account for things like office space, staff, digital tools, equipment, etc. Create a budget spreadsheet and consider speaking with a professional for advice.
It would also be a good idea to actively seek partnerships with people who might know a bit more about staffing agencies or the niche you are targeting. Having someone who knows more about the business than you will allow you to run a more productive and efficient organization.
Start Marketing
Once you've got everything set up, you can start marketing. Most agencies market through job boards, so you should concentrate a lot of your efforts there. You should also try to be original in your marketing methods, as you want to stand out.
One of the ways that you could attract new candidates would be to organize a job fair in your area. You could enlist other businesses to come to, but your agency should be front and center. Some will even use branded vans and go directly where the people are to hire them on the spot. These are all valid methods that you can use and could be what helps you gain a competitive edge over slightly bigger and more established agencies.
Hire the Right People
The quality of building recruitment agency rests on the quality of the people they recruit, and you can't recruit the right people if you don't have the right recruiters. So, take the time to find great recruiters with experience dealing with recruitment agencies. Ironically, you could turn to a headhunting agency to find those. These will be the most important people in your team, so take your time when hiring and cherish those who perform the best.
Staffing agencies can be very lucrative and can be started on a shoestring budget. That doesn't mean that there's no risk involved, so learn what it truly means to be an agency owner before you get started.
Why Work With a Recruitment Agency?
Employing the services of a recruiting agency rather than doing internal hiring will save your company time as well as money. Recruiters take the burden off of firms by collecting and evaluating applicants' curriculum vitae. And verifying their references, and screening candidates for talent by employing the most effective interview methods.
Establish a working partnership with a personnel search firm. After gaining an understanding of your company and its objectives, a recruiter will be able to employ the appropriate individuals in a timely and cost-effective manner.
Building recruitment agency and reputable employment agency would have specialized recruiters who work with clients in a variety of sectors.
If you work with a recruitment agency that is familiar with your sector of the economy, they will be able to provide you with industry-specific information on market trends, wage levels, and the skills necessary to be successful in your sector of the economy. Recruiters that specialize in a certain industry also have access to individuals whose skills are relevant to that industry.
The legislation surrounding recruitment is intricate and is frequently misinterpreted. Commonly confusing topics in the workplace include maternity leave, salaries, wrongful dismissals, and diverse representation in the workplace.
Recruiters are experts in employment law and are abreast of any changes that may occur in this area. They may assist you in avoiding any potential legal difficulties.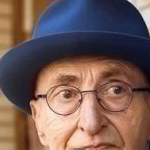 Irwin Michael Reston is an expert who has more than 30 years of experience in optimizing businesses, inspiring individuals and improving human resources departments. He established the BlueLight Consulting Limited to provide learning and training service worldwide.
Tags:
building a recruitment agency
how to build a recruitment agency
recruitment agencies
recruitment agency US