All You Need To Know About CapCut Online Video Editor
Video editing has never been easier than using CapCut, a widely used web-based program. Bytedance, the makers of rival software TikTok, has also released a similar product, this time as a website. The CapCut free online video editor has many options for editing good videos, such as splitting, cutting, combining, and adding music, text, filters, & effects. The platform's intuitive layout design also makes it simple for those who have never edited films before to do so. CapCut also lets users export videos in various formats and qualities, making them accessible on a wide range of online mediums.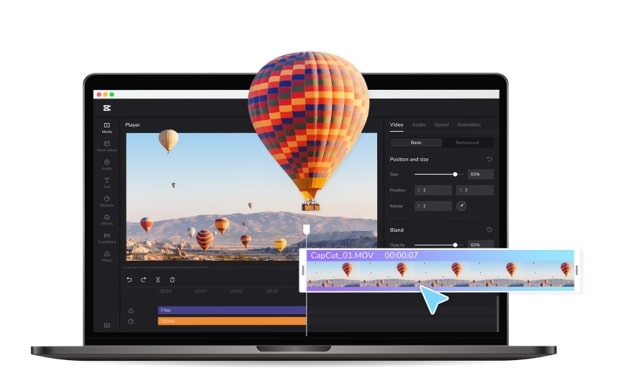 Main features of CapCut online free video maker
CapCut is a well-liked web-based video editor with many useful tools that can be used to produce high-quality videos with no effort. CapCut's core features include numerous options for modifying video files, such as cutting, editing, splitting, combining, etc. CapCut has a built-in library of music & sound effects that users may use as a soundtrack. Users can also apply various filters & effects to their movies to make them more visually appealing.
It also lets you change the speed of your video to achieve slow-motion or time-lapse effects, as well as add text and titles. CapCut is a flexible video editing toolset that can be used for multiple purposes, including sharing on social media, sites, and much more, by letting users import media from their smartphone or computer & then export it in several different resolutions and formats. CapCut is a flexible online video editor with a user-friendly interface and plenty of extras for making professional-quality clips.
Speech to text: Subtitles or captions can be added to a video by transcribing the spoken word using this function. Video accessibility for the deaf and hard of hearing, and also the ability to add subtitles in several languages, is improved by this function.
Background removal:This function allows users to isolate a video topic while blurring the surroundings. This function helps replace the video's background, cutting out undesired individuals or objects and producing green screen effects.
Resize video: Users can adjust the aspect ratio for various devices and screen sizes. This function helps check the video's appearance on various gadgets and sites, like mobile phones, televisions, and social media.
Text-to-Speech:The feature's text-to-speech output can record an optional voiceover and narration. You can use this function to record a voiceover for your videos or to add subtitles in different languages.
Introducing rich resources of CapCut video creator online
Regarding online video editors, CapCut is one of the best because of the wealth of tools it gives its customers. The platform provides numerous options for customizing the look of your movies with filters, effects, and transitions. When creating a video, users can access a large selection of royalty-free sound effects and music. CapCut also lets users change the text's font, size, color, & position in their videos, among other features. The tool also allows users to add a variety of stickers & emojis to their movies, increasing their entertainment value. CapCut is a fantastic program for novice and experienced video editors due to its extensive library of tools and the ease with which they may be used.
1. Effects & filters
The video editing tool CapCut has a variety of filters & effects that may be used on any video. Using these effects wisely can give your video a distinct visual style and improve the overall tone and atmosphere. CapCut offers various transitions, glitches, vintage and other effects & filters.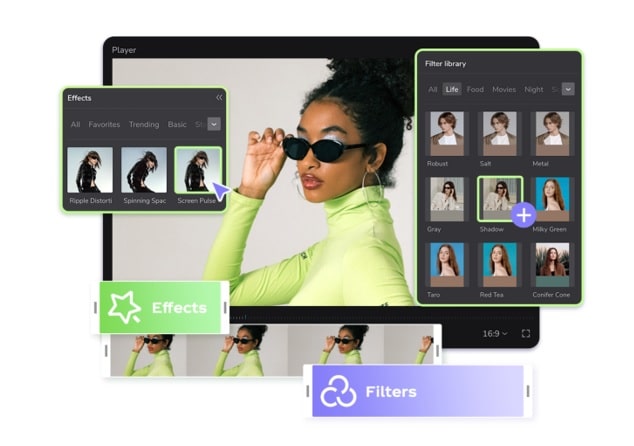 2. Music & sound effects
Users of CapCut can enhance their videos with a wide variety of audio options. The music for your project can come from your computer's hard drive or CapCut's in-built music library. CapCut lets you add various sound effects to your movie, including laughter, applause, and beep.
3. Text resources
The text overlay function in CapCut is quite user-friendly, allowing users to easily add text to the movies. Text overlays that are distinctive and interesting can be made by adjusting the font, size, color, & placement of the text. CapCut also includes text templates that may be used to quickly add titles, captions, and much more to your films. You may save effort and time with these premade video templates.
For different needs of Online Video Editor
CapCut is a powerful video-making program with many useful functions for making polished productions. CapCut can meet a wide variety of demands that arise in the course of working with video for a variety of purposes. As a result, CapCut serves a range of purposes, from straightforward editing to elaborate video production:
1. For personal use
When it comes to home video editing, many opt for CapCut. The program provides various features, such as chop, trim, merge, and adds audio and text overlays. People can use CapCut to make entertaining movies for various social media accounts, record their adventures, start vlogs, and more.
2. For business use
Businesses that wish to make promotional or marketing videos will also find CapCut beneficial. The program provides logos and watermarks that can be used to advertise a brand's identity through video. Video can be further enhanced using text overlays, transitions, & animations to help businesses attract and retain viewers.
3. For education
Teachers who want to make video lessons can benefit from using CapCut. Educators can use the tool to create movies where students and colleagues can learn about and explore scientific investigations, visual art, and more. Teachers can help the students retain more of what they are learning by using CapCut to improve their educational videos' visual appeal and overall quality.
Conclusion: Capcut Online Video Editor
CapCut is a robust and adaptable video editing path with a set of capbilities. CapCut's simple interface & powerful editing fucntions allow anyone to make high-quality movies for any purpose, whether for personal use, corporate promotion, or classroom education. Thanks to the extensive library of filters, effects, & presets, users are free to express their individuality and realize their vision. CapCut is an excellent option for those who want to make high-quality videos but can't afford complex editing programs. In conclusion, CapCut is a well-liked and trustworthy video maker for free that gives users access to a wealth of editing features.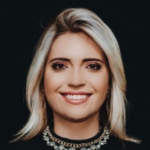 Business Developmeny Manager at PAS InfoCom Technologies Ltd.  Experienced in project management with a demonstrated history of working in the information technology and services industry.
Tags:
capcut online video editor
free video editors
video editor tools