A Practical Guide to Cybersecurity for Non-Professionals
"Why does security matter?" is a question that has progressed from community bystanders to boardroom discussions, and it does not end there. It is currently the topic of debate in the industry. Everyone we know is talking about security in some capacity, whether at work or elsewhere. Nowadays, guide to cybersecurity is no longer solely the responsibility of an IT administrator or security administrators in an IT organization. It is now a requirement for everyone, even those individuals who don't work in large enterprises or carry significant amounts of data on their mobile devices and should have a cybersecurity guide. Here we will also try to offer a beginners guide to cybersecurity.
Over the last decade, the use of organizational computer networks, desktop computers, and the internet, in general, has increased exponentially. It has increased the number of threats from malware, viruses, and hackers looking for vulnerable, sensitive information from all sources.
So with that in question, how can someone with little to no information regarding cybersecurity know its importance?
Sure, there are plenty of books out there that will show you the nitty-gritty details of cybersecurity, but not everyone has the time and will to read a book – right? So for those who are new to the concept of cybersecurity, here's a practical cybersecurity guide that contains everything you need to know about it.
What is Cybersecurity?
Before we begin to get to the depth of everything, let us first define cyber security and its importance. Cybersecurity refers to the technology and procedure of protecting networks and devices from damage, unauthorized access, or attacks. Because data is now the core component of any organization, cybersecurity is critical for a country's military, large corporations, hospitals, small businesses, and other organizations and individuals. Furthermore, earning a certification or degree relating to cybersecurity can act as a stepping stone in your professional life. Or, if you already have a technical degree, apply for an MS Cybersecurity Program Online. It can teach you how to protect operating systems, data, and networks from cyber-attacks. Furthermore, there are numerous risks if that data is misused. Now that we've defined cybersecurity, let's look at everything else.
Concepts of Cybersecurity
The cybersecurity concepts and basics include knowing how to avoid malware, Wi-Fi security, email scams, malware, phishing scams, financial scams, safe use of internet tools like social media, and more. Also, smartphones are becoming an increasingly important part of our daily lives and require some essential safeguards. To safeguard themselves, beginners guide to cybersecurity must include some basic cybersecurity concepts and subscribe to anti-virus software for personal computers and networks in businesses.
Types of Cyber-Attacks
Every day, data breaches occur in a variety of ways. Attempts to gain personal identification information such as Social Security numbers, contact information, and driver's license numbers are included. It could consist of gathering medical record information, gaining access to financial data and retailer data to reveal customer credit card info.
Those with cybersecurity certifications can collaborate with organizations to thwart, monitor, and respond to these types of threats in real-time. It protects not only data but also corporate profits and national security. Moreover, cyber threats can fall into three categories:
Cybercrime:In most cases, this threat consists of a single person or a small group of people. They frequently target systems for the sole purpose of gaining financial gain, and they sometimes do this to cause havoc. These acts continue to be extremely harmful, especially when they put people or organizations at risk of a significant loss.
Cyberterror:The ultimate aim of this proposed action is much larger. In general, the goal is to use electronic systems to instill fear or anxiety.
Cyberattacks:A cyber-attack is a large-scale operation. It is usually related to politically driven reasons in some way, such as problems with an organization or its regulations.
Ways of Improving Security in a Cybersecurity Guide
So, let's take it one step at a time. As an individual, you can (and should) do various things. If you own a company, we strongly advise you to use these suggestions as a handbook and policy for your employees. With these steps, you'll discover that learning beginners guide to cybersecurity is much easier than it appears.
Adopting complex passwords is a critical first step in good cybersecurity practices. Remembering multiple ones is inconvenient, but keep in mind that cruel third parties use bot attacks to cycle through formulaic login phrases. A good password comprises upper and lower case letters, numbers, and special characters to protect data. This is a must-have in every cybersecurity guide.
Authentication with Two Factors 
Two-factor authentication, also known as 2FA, is a step up from simple passwords. That is because a code is required in addition to the password login, and said code could only be accessed by an authorized device, such as a person's mobile phone.
Downtime is almost unavoidable in business. During these time frames of IT failure, you'll want to ensure that your data is kept safe. It can be achieved through managed service providers or data centers that can host your data and prevent loss. It is recommended that you invest in cloud storage and an external HDD/SDD.
Encryption is the third step
Individuals should develop good habits by recognizing encrypted websites (typically, this is a website using HTTPS). If a website is not safe, your web browser will notify you (chrome, for example, will say whether or not a website is secure in the upper left tab). A website that lacks encryption allows third-party access to logins and contact information. Similarly, a company should encrypt its valuable information, mainly if it uses a WAN or hosts public connections.
Anti-malware software is essential, whether personal or professional. Without it, your device and networks are vulnerable to various online viruses that can cause havoc by corrupting a system or stealing data.
Conclusion
So there you have it; a fully-fledged guide on beginners guide to cybersecurity. As a beginner, it is essential to understand that today's viruses will not always be the "only" threat. Professionals must upgrade their skills to preserve the confidentiality of information as the cybersecurity business evolves with new vulnerabilities.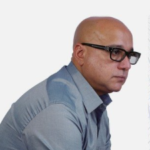 With more than 20 years of progressive experience as Program Manager and Project Manager had led complex IT projects/programs in a wide variety of industries in America, Latin America & Italia.
Mario Bisson Andini is an advanced Program Manager who is the founder of Bisson Training.
Tags:
beginners guide to cybersecurity
cybersecurity for beginners
cybersecurity in 2022
developing cybersecurity strategy