Cloud Hosting Reviews for 2022
In the past several years, cloud computing has transformed the hosting sector, allowing clients to benefit from increased stability and resilience. When you sign up for basic cloud hosting services, you would typically purchase a defined block of resources on a single server. When working with cloud hosting providers, you would register your domain name, then select how much web space you wanted. Also, decide on how much bandwidth you wanted, and sometimes how many RAM or CPU cores you wanted.
While this works well for many websites, having fixed resources might be a challenge for larger projects because of their resources. There is typically no option to temporarily assign additional RAM or bandwidth if your website experiences a spike in traffic, and even a simple plan upgrade may cause the temporary suspension of your website's operations.
The Advantages of Cloud Hosting Over Traditional:
What Makes Cloud Hosting Better Than Traditional Hosting?
The following are some advantages of cloud hosting:
Enhanced Server Uptime:
Speed is directly tied the uptime of your website to its performance. There is no single point of failure because to the structure of interconnected servers. Traditional hosting, on the other hand, might cause lengthy downtime for your apps and website if your single server goes down or fails.
Cost-Efficiency:
With cloud hosting, you won't have to worry about capital expenditures on infrastructure because the cloud hosting services will take care of it. Furthermore, you will only pay for the services and resources that you really use.
Security Measures of Cloud Hosting:
In the traditional hosting paradigm, a single server's resources and CPU capability are shared by several websites. Cloud hosting, on the other hand, comes with a pre-built infrastructure that includes data, network, application, and physical security layers. Secure and encrypted solutions, backup recovery, firewalls, identity management, and data separation and storage segregation are all available through best cloud hosting companies.
Scaling with Cloud Hosting:
Cloud hosting makes it exceedingly simple to quickly assign resources in response to a website's or application's changing demands. From the resources in the cluster of servers, you may add or remove resources such as storage, bandwidth, and RAM.
Best cloud hosting plans are similar in appearance to virtual private server (VPS) web hosting goods, in that you'll initially pay for a fixed amount of web space, RAM, CPU time, and bandwidth, after which you'll have the option to upgrade. However, because these resources are distributed among several devices rather than a single one, altering your plan afterwards is usually as simple as sliding a slider, with the additional power coming online in a matter of minutes.
For small businesses, there are a variety of extra web hosting solutions to consider, such as environmentally friendly green web hosting. Besides that, cloud hosting is scalable and may be a viable alternative to the requirement for a dedicated server with a co-location provider, and there are possibilities for managed web hosting services as well.
1. Hostinger
Hostinger, with its 000webhosting brand, is one of the largest suppliers of free web hosting services. It has well over 30 million customers and offers some of the lowest pricing in the industry as a result of its minimal operating costs and overhead. Hostinger provides its customers with the option of using either cPanel or hPanel as their control panel.
The Cloud Startup plan provides with 200GB of SSD storage, 3GB of RAM, and two CPU cores. This is further increased to 250GB storage, 6GB RAM, and 4 CPU cores with the Cloud Professional plan. And it is further increased with the Cloud Enterprise plan to 300GB storage, 12GB RAM, and 6 CPU cores. All options include a free SSL certificate and a free domain name.
The cost of the service is determined by how long you commit to using it. The Cloud Startup plan is available for $9.99 per month on a month-to-month basis.
2. Hostgator
If you merely need to host a website and not any other business data, HostGator's cloud platform may be a better fit for your requirements. The cloud hosting platform from Hostgator distributes your website load over many virtual server instances. This is resulting in more stable and scalable hosting. However, it is just as simple to use as ordinary shared hosting. And it only costs a few dollars more per month than shared hosting.
According to the Hatchling Cloud pricing model, the most basic plan includes support for one domain, unmetered bandwidth and storage, a share of up to two cores and 2GB RAM, and distributed Varnish caching to speed up the loading time of static material on your website. Starting at as little as $2.7 per month if you purchase three years in advance.
3. Cloudways:
Cloudways has four different price options. It is available for a monthly fee of $12.00. Each month, you'll pay an additional $26 for the second plan. Per of the three plans will cost you $50 each month, and the last plan will cost you $80 each month.
Cloudways is a cloud hosting platform that is controlled by the company. It is compatible with all PHP applications. It has five cloud providers and PHP 7 ready servers on its network. And also, it has developed its own innovative Control Panel. Managed backups and security, complete monitoring, and the ability to manage numerous domains are just some advantages it offers.
Cloudways have the following features: It enables for the installation of an infinite number of apps.
It has five cloud hosting providers.
For account administration, it offers a dashboard to help you keep track of everything.  This provider has an excellent reputation and awards to back it up. If you want to understand why it is among the best, you should read this hostadvice review of CloudWays.
4. Dream Host
DreamHost, which provides cloud server hosting, which distinguishes it from the other plans available on this website. We expect customers will be familiar with a command line environment while using their unmanaged cloud servers to handle their cloud hosting services.
dreamcompute.com is a cloud computing service that makes it simple for you to design and expand your own cloud-based applications. In a serverless environment built on the most recent SSD storage and next-generation CPUs, you may operate it on Linux, BSD, or Windows operating systems.
Starting at $2.95 per month, the most popular shared hosting plan is the middle one, special to WordPress websites and costs $16.95 per month.
5. Amazon Web Services (AWS):
In 2008, AWS became the first company to offer cloud computing infrastructure as a service, and the company hasn't looked back since. As it launches new services at a fast rate, it is also developing its own computing stack. Here the goal is becoming more efficient and passing those savings along to customers.
Amazon Web Services can run a wide range of cloud hosting services and supporting a wide range of operating systems. Its global appeal can excel by its administration and monitoring capabilities.
A comprehensive assortment of goods and features, as well as an ever-expanding number of third-party add-ons and integrations
There is an extensive selection of Windows and Linux operating system server alternatives.
Security, that is second to none.
Server support.
Because of the way they set Amazon Web Services up, it is impossible to predict how much your cloud hosting will cost in advance. As a starting point, the virtual machine (VM) would cost around $14 per month.
Choosing the Best Cloud Hosting Providers:
Choosing one of the top cloud hosting services for your company eventually boils down to what your goals are. Putting expectations on your cloud hosting providers while hosting a website differs significantly from putting demands on your cloud hosting providers for an app.
Make a thoughtful decision about whether you require the capacity to scale your resources up and down. Because RAM, bandwidth, or built-in storage are the most crucial features for your business. Study many guides for various types of web hosting. Including the best WordPress hosting, the best VPS hosting, the best cloud hosting.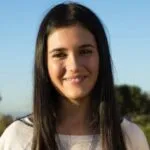 Writing, researching, and learning about project management and tech.
Tags:
benefits of cloud computing
best cloud hosting provider
cloud hosting
cloud service provider