5 Tech Trends For Startups In 2022
The developments in technology open new avenues and present new opportunities for startups to scale and grow their business. Technology is reshaping various industries and domains offering several tech trends 2021 to learn more and prepare ourselves. Moreover, it's bringing together a virtual economy that will transform traditional processes and be driven by data.
Startups are tapping into the various benefits technology has to offer. The tech trends in 2022 will show that startups are valuing and seizing the opportunity to use technology to pursue new heights, support user experience, improve performance, and usher in rapid innovation. To tap into these benefits, visit VTCT, an Orlando IT services company, for tech solutions for your startup. 
Now, let's have a closer look at five tech trends for startups in 2022. 
5 Tech Trends
1. Automation
Automation is one of the most anticipated trends in 2022. As businesses move online, they're taking the opportunity to automate manual processes, resulting in effectiveness, efficiency, accuracy, and accelerated value delivery.
Moreover, automation is increasingly being adopted to help support business models by doing away with repetitive manual processes. However, since automation requires less manpower, it may cause labor displacement.  
With automation, a startup can boost productivity, increase security and resilience, improve reliability, and resolve problem areas. Automation is a tech trend that startups can leverage to scale and grow their business in 2022.
2. Blockchain Technology: Rising Tech Trend 2021
One of the things supported by blockchain is cryptocurrency. When Bitcoin was first introduced, many people never imagined it would grow as much as it has over the last decade. But, it did, and it's steadily gaining popularity in the public and private sectors. 
What we can probably expect in 2022 is more products and services will be embedded as crypto assets. Additionally, we may even see more startups investing in crypto and accepting crypto purchases. However, it's important to note that investors still have skepticism regarding cryptocurrencies.
Furthermore, there's a potential increase in the adoption of blockchain technology for applications other than a system to transfer cryptocurrency. We're likely to see more startups create new business models using blockchain technology. This technology can be used to create smart contracts, validate documents, improve supply chain and logistics, among others. Therefore, adopting this technology could mean lower costs, more efficient use of time, and higher revenue.
3.  Cloud Computing
The cloud offers a wide range of services and IT infrastructure and one of the most adopted tech trend so far. It eliminates the need for a physical infrastructure, which can be very beneficial for startups. According to research done by McKinsey, companies reduced their IT incidents by 70% using cloud computing. 
Additionally, cloud computing helps create flexible, remote workplaces and makes data recovery more manageable and cheaper. Startups that embrace cloud computing in 2022 will reduce costs, boost speed, increase efficiency, and strengthen their cybersecurity defenses. Cloud computing could potentially scale and grow startups in no time.
4. Artificial Intelligence
In 2022, more startups will explore the capabilities offered by artificial intelligence (AI) among the tech trends. Although AI is still in the development stage, it provides businesses a wide range of opportunities, fueling their growth while driving digital innovation.
 Many businesses have made significant investments in IT infrastructure to protect their information systems. Nonetheless, they're still vulnerable to cyberattacks and data breaches. AI can use data to identify and learn patterns, analyze, classify, and draw predictions from data. Therefore, startups can utilize AI to detect and respond to cyberattacks, even potential attacks.
Additionally, startups can take advantage of insights provided by AI to help understand their customers and competitors. Startups can also use AI to generate leads on marketing content, employ AI-powered chat boxes, streamline processes, and identify opportunities to help stay competitive.
5. 5G Connectivity
Good connectivity is vital to business processes and success, especially as companies move online. As such, the improved connection coverage and speed promised by 5G would be immensely beneficial. According to research conducted by McKinsey, 80% of the world's population will have 5G reach by the end of the decade as reported in tech trends 2021. 
However, economic activity and an increase in the global gross domestic product (GDP) will be driven by 5G connectivity. 
So 5G will transform how startups do business and enable new services. With a faster connection, companies will be able to deliver and update their products much faster, make more business transactions, have high performance, and improve their efficiency. We may likely see more startups use augmented and virtual reality to enhance customer experience. This approach can be supported by 5G connectivity.
Summary of Deloitte Tech Trends 2021
Smart corporate strategists are considering a larger range of future possibilities for how technology might extend where they play and how they win, beyond their organization's existing tech capabilities and competitive landscape. However, the human brain's ability to handle such a wide variety of uncertainties and possibilities might be limited. As a result, strategists are turning to strategic technology platforms that include sophisticated analytics, automation, and artificial intelligence (AI). These technologies are for businesses to detect internal and external strategic drivers, guide strategic decisions, and track results. As a result, businesses are converting strategy creation from a once-in-a-while, time-consuming process to one that is ongoing and dynamic, allowing strategists to think more broadly and imaginatively about the vast array of future possibilities.
Machine learning models are increasingly becoming significant drivers of organizational success, as they help firms uncover patterns, disclose anomalies, make forecasts and choices, and produce insights. To rapidly transfer ML models from research to production and administration, businesses are seeing the need to change from personal heroism to manufactured performance. However, many fail in their attempts by clumsy, fragile development and deployment procedures that inhibit experimentation. And make cooperation between product teams, operational employees, and data scientists difficult. As AI and machine learning become more mature, a strong dose of engineering and operational discipline can help firms overcome these challenges and expand AI to allow business transformation more effectively.
Conclusion
As tech trends continue to advance, it'll impact businesses and transform their models. Different technologies offer a variety of opportunities. Therefore, there's great potential that startups can leverage regardless of their industry or domain.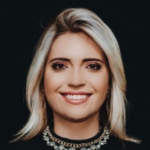 Business Developmeny Manager at PAS InfoCom Technologies Ltd.  Experienced in project management with a demonstrated history of working in the information technology and services industry.
Tags:
best tech trends 2021
tech trends
what are the tech trends for 2022