Artificial Intelligence Recap in 2021
In this blog, we will take a look at what was happening in ai artificial intelligence technology in 2021. Read here to learn about how AI progressed and what new achievements were met from 2021 onwards.  Let's look at Artificial Intelligence Recap in 2021. But, what is a.i. artificial intelligence ?
Introduction
Firstly, a.i. artificial intelligence is the branch of computer wisdom that aims to produce intelligent machines. It has great potential to have a huge impact on many aspects of our lives, including art, transportation, medicine, and more. In this article we will explore some of the ways that AI is already being used in real life. Hence, we'll refer to some articles that talk about the same in detail. Artificial intelligence is a branch of Computer science that deals with making computers do things normally associated with intelligent beings. 
AI in 2021
So, let's first talk about artificial intelligence recap in Healthcare in 2021.
Since the pandemic comes to an end after nearly two years, one thing is certain, COVID-19 has had an irreversible impact on the world. And digital health plays a role in this as well. Despite the grim reality, there is one bright spot. The pandemic-induced crisis reinforced the need for automation to relieve pressure on an overburdened healthcare system.
Prior to the pandemic, the global AI in the healthcare market barely surpassed $1,426 million. It is now expected to exceed $28,000 million by 2025, which is a significant increase. Aside from critical automation, the advantages of AI in healthcare are numerous.
Above all, artificial intelligence provides unparalleled analytical capabilities. It can assist practitioners in analyzing large data sets derived from patient records, thereby combining patient insights and producing predictions. The latter will result in preventive treatment, improved patient outcomes, and identified areas for improvement.
According to studies, the annual cost of administrative tasks in healthcare ranges between $600 billion and $1 trillion. Automation systems can take over the majority of routine tasks, freeing up workers and lowering operational medical costs.
What Happened in Pandemic: Artificial Intelligence Recap 2021?
Within the pandemic continuum, A.i. artificial intelligence has the potential to change the rate at which vaccines become available. When Google DeepMind determined several protein structures of SARS-CoV-2, it made a significant breakthrough. Although these structure predictions have yet to be tested in the lab, the company anticipates using them in future experimental work in the development of therapies.
AI-powered chatbots, for example, can assist with vaccine hesitancy. According to a French study for Artificial Intelligence recap, chatbot interactions can make people feel more positive about vaccines and getting vaccinated. As a result of chatbot engagement, positive attitude increased by 37%.
Given the rapid advancement of technology, the future of AI in healthcare could include a wide range of tasks, from simple to complex. This could include patient data analysis, analytics, drug design, precision medicine, and genome editing, among other things. Because all of these applications are already benefiting from a tailwind, their adoption rates appear to be encouraging.
Furthermore, the use of artificial intelligence technology in healthcare will continue by global agencies, making it more common. In terms of specific predictions, the telemedicine market is expected to accelerate the most. So, among the faster-paced artificial intelligence technology applications are data analytics, mHealth applications, and clinical decision support.
AI in 2021 has majorly been able to understand everything that humans say. It has also been able to tell when you are lying. For example, if someone says they are "fine" but their voice changes when saying the word, AI knows it is a lie. Here is a list of other major AI achievements that we witnessed in 2021.
Artificial Intelligence Recap for Pandemic:
National Artificial Intelligence Strategy Announced in United Kingdom – by Kelli Boyle, Charlotte Roxon, and Mike Pierides at Morgan Lewis

Evolution of IP protection for artificial intelligence in France

– by

Loïc Lemercier

at Dentons

The U.S. in the AI Era: the National Security Commission on Artificial Intelligence Releases Report Detailing Policy Recommendations

– by

Laura Phillips

and

Lucas Michelen

at Faegre Drinker

List of Artificial Intelligence and Machine Learning (AI/ML)-enabled Devices Available on FDA's Website

– by

Stephanie Philbin

at Goodwin

Artificial Intelligence as the Inventor of Life Sciences Patents?

– by

Xin Hu Rasmussen

and

Baldassare Vinti

at Proskauer

5 Key Takeaways – The Rise of Artificial Intelligence in the Automotive Industry

– by

Richard Christiansen

at Kilpatrick Townsend

NDA Automation: Get Better, Faster NDAs With the Help of Artificial Intelligence

– by the team at

Onit

Kangaroo Court: Refresh on Machine Learning

– by

Chip Delany

at the Association of Certified E-Discovery Specialists (ACEDS)

NSCAI Recommends $40 Billion Investment in Artificial Intelligence, R&D and Innovation

– by

J. Patrick Rowan

and

Jason Vespoli

at McGuireWoods

Legal AI and Data Intelligence

– by

Rob Robinson

at HaystackID

Everything in Moderation: Artificial Intelligence and Social Media Content Review

– by

Simone Wood

at Pillsbury

Hiring by Algorithm: Legal Issues Presented by the Use of Artificial Intelligence in Sourcing and Selection

– by

Nathaniel Glasser

and

Adam Forman

at Epstein Becker & Green

Artificial Intelligence ABCs: What Is It and What Does it Do?

– by the team at

Onit
Artificial Intelligence Recap: Conclusion
Artificial intelligence has a lot of benefits and a few downsides. It enables us to do things that would otherwise be impossible. However, the future of artificial intelligence is uncertain because we haven't been able to develop a way to make it completely safe. While we may not be able to stop it, we can at least reduce the chances of a bad situation. Therefore, we need to ensure that the technology is able to prove that it can learn in the right way.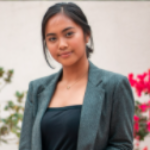 Brantlee Bhide is a project manager at HB Consultancy. She has 16 years of experience working as a project professional across varying industries, countries, and cultures. She operates in both business and technical domains using an approach that she developed.
Tags:
artificial intelligence in 2021
artificial intelligence in healthcare
artificial intelligence recap in 2021
what is a.i. artificial intelligence