9 of the Best Remote Communication Tools for Any Startup
When you're a new startup, communication is key, especially when you have partners that are across the country (or the world). Everyone understands the importance of being on the same page. It goes without saying that no one wants to be left in the dark. Fortunately, there are a lot of different remote communication tools available to startups, but not all of them are the best for every situation. Here are several of the most useful tools for staying connected with your team, your collaborators, and your clients. Let's get started.
Zoom: Best Remote Communication Tools
By now, we're all likely well acquainted with Zoom, but there's a reason it helped most remote workers get through the pandemic.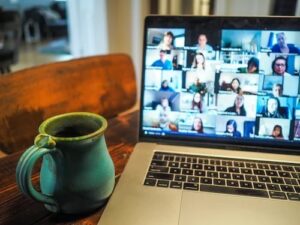 First of all, it allows for face-to-face interactions, which can be key for building relationships and trust. Additionally, Zoom is very user-friendly and easy to set up, even for those who are not particularly tech-savvy.
Perhaps most importantly, Zoom offers a good variety of features that can be tailored to each individual user's needs, making it one of the most versatile and flexible communication tools on the market today.
Microsoft Teams Among Remote Communication Tools
As a cloud-based collaboration platform, Teams offers a number of features that are designed to facilitate communication between remote team members. These features include real-time chat, video conferencing, file sharing, and more.
In addition, Teams is seamlessly integrated with other Microsoft products like Office 365 and OneDrive. It is making it easy to stay connected with colleagues no matter where you are. For these reasons, Microsoft Teams is quickly becoming one of the best remote communication tools available.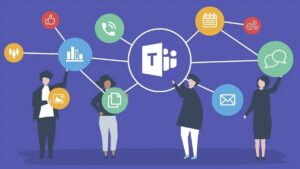 Google Hangouts
Google Hangouts is a versatile remote communication tool. It can be used for everything from video chat to screen sharing. It's easy to use and free to download. Hence, this is making it a great option for small businesses or individuals who need to stay in touch with distant colleagues or clients.
Hangouts also offers a number of useful features that make it ideal for remote work. Including the ability to record calls and share screens. Plus, with its integration with other Google tools like Gmail and Calendar, Hangouts makes it easy to keep track of all your communications in one place.
Whether you're looking for a simple video chat solution or a more comprehensive remote communication tool, Google Hangouts is definitely worth considering.
Slack
Slack has emerged as one of the best choices for remote teams. It is a cloud-based platform that allows users to communicate in real time via chat rooms, direct messages, or video conferencing. It also integrates with a variety of other productivity tools, making it easy to share files or collaborate on projects.
Best of all, Slack is highly customizable, so each team can use it in the way that best suits their needs. For remote teams, Slack is an essential tool for staying connected and getting work done.
Boombox
Boombox is a unique platform as it is geared toward musicians who need to collaborate remotely. It allows musicians to store files, organize workloads, and collaborate like never before, branding itself as the new home of music collaboration and one of the best music collaboration tools out there. There are over a million musicians out there who will start out not knowing how to collaborate properly, and this tool is sure to help.
If you have musical skills or just a song idea, this platform helps to create public collaborations (or private) for all your musical ideas. Music collaborations have never been easier before this remote communication tools. Especially for sound engineers, sound designers, or other artists tired of other pro tools that want to find new ways to make music collaborative.
In addition, you get 10GB of free cloud storage right when you sign up. It also has simple playback and playlist features so that you can listen to anything, wherever you are in the world. It also offers automatic version history on lyric and audio files.
Best of all, you can leave timestamped text and voice messages anywhere on a complete music track, or on specific tracks, even on just background vocals, for instance. This is a great feature that allows users to actually speak a command instead of just using text. We all sometimes know the message is better conveyed with our voices. With all these features and more, Boombox is the perfect remote music collaboration tool for musicians and their collaborators. For yourself and other musicians, Boombox is sure to be your new favorite audio editing software for anyone in the music industry.
GoToMeeting
GoToMeeting allows users to connect easily with each other via video conferencing, making it perfect for team meetings, presentations, and more. The service is also very reliable, ensuring that connections are always clear and smooth.
Best of all, GoToMeeting is very affordable, making it a great option for businesses on a tight budget. Whether you're looking to stay in touch with employees or customers, GoToMeeting is a great choice.
Dialpad (previously UberConference)
Dialpad (previously UberConference) is one of the best remote communication tools. It is a cloud-based VoIP platform that offers high-quality HD audio and video conferencing. It also offers screen sharing, group chat, and file-sharing features. Dialpad is easy to use and has a user-friendly interface. It is also very affordable and has a free plan for small businesses.
Dialpad is a great tool for small businesses and startups who need to communicate with their employees remotely. It is also a great tool for large businesses that need to reliably connect with their customers and partners.
FreeConference
FreeConference allows users to participate in audio and video conferencing, as well as chat and share files, all in one easy-to-use platform. What's more, FreeConference is completely free to use, making it a great option for businesses on a budget.
In today's business world, effective communication is essential, and FreeConference is a great way to make sure that everyone involved is on the same page.
Basecamp 3
Basecamp 3 is a versatile communications tool for any number of purposes. For businesses, it can manage projects, coordinate team members, and track progress. It also has a robust set of features that make it ideal for remote work, including video conferencing, file sharing, and task management.
In addition, Basecamp 3 is extremely user-friendly and offers a wide range of integrations with other popular applications. As a result, it is no surprise that Basecamp 3 is often cited as one of the best remote communication tools available.
The Bottom Line: Remote Communication Tools
No matter your line of work, communication is an incredibly vital aspect of success. For remote work, it is especially important to have the right tools in place. With the options listed above, you'll be able to stay connected with your team even when they're miles away.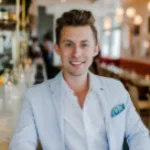 Since 2004 I work for ICT Management which provides worldwide quality management service. Passionate about new technologies, i have the privilege to implement many new systems and applications for different departements of my company. I have Six Sigma Green Belt.
Tags:
choosing remote communication tool
find best remote communication tools
what are the best remote communication tools