8 Qualities To Look For In A Managed IT Services Provider
Today, most small and medium businesses turn to managed IT services to ensure smooth operations without handling the highly complex and time-consuming IT tasks. Most companies consider managed services for various reasons. These are convenient access to specialized expertise as well as the latest technology, efficient support, reduced downtime, and expenses in the long run. Finding a managed IT service provider (MSP) who can meet your company's demands might be challenging. Checking out reliable providers of IT services in Toronto and others would be an ideal starting point for deciding which one best suits your specific requirements for IT service management.
Whatever your reasons for considering managed services, it's crucial to choose the right managed IT service provider. When hiring a managed IT services provider, here are several qualities to look for:
1. Technical Expertise from Managed IT Services
An IT team is responsible for maintaining a strategic perspective of the IT infrastructure of your business and aligning appropriate solutions with objectives and opportunities for growth. The technical expertise of your MSP can range from basic troubleshooting to highly advanced network management.
You don't have to be concerned about successfully handling your company's IT infrastructure any longer. At the same time, your MSP can also share specialized expertise with your in-house IT service management team. Working with an MSP is the best way to ensure superior security, networking, and communication at a reasonable price range.
2. Availability
One of the critical elements to think about when hiring an MSP is their ability to respond to and resolve issues swiftly. Your MSP should be ready to handle any issues or concerns 24 hours a day, seven days a week to provide support and monitoring services, including on-call technicians and on-site service.
Most providers implement automated support solutions such as chatbots, help centers, or even artificial intelligence for availability at all times.
3. Industry Expertise in IT Service Management
Although the technicalities are the same in all industries, there should be a customized implementation based on the specific needs of your business. When you work with a managed service provider with a concrete foundation of experience in your industry, they already understand the operational and expectations to meet the requirements.
4. Compliance-Driven
Over the years, the regulatory compliance requirements seem to have become more complex. The MSP you'll be working with should demonstrate how they monitor your IT environment from a compliance perspective and proactively deal with any incoming issues. Your provider should also be compliant and provide you with the necessary documentation to support their compliance.
5. Accessibility To The Latest Technologies And Processes
A reliable MSP makes it a priority to stay up to date with the emerging technologies and trends It allows them to provide you with superior solutions to help your business minimize manual tasks. The best part is you no longer need to worry about the technical terminology. Because your MSP will provide you with solutions that are easy to understand.
In the long run, your business will have easy access to the latest tools and processes without having to spend a large amount. Working with an MSP is a good decision if the growth of your business is one of your goals while saving on costs.
6. Managed IT Services Allow Scalability With Better Flexibility
Every business is unique, and a reliable MSP will make an effort to understand your specific requirements and challenges fully. The services they offer should be compatible with your business needs. The MSP you'll work with should allow you to choose the level and type of IT service management. Such as consultation or a fully hosted solution.
Don't forget to consider the growth of your business over time, during which your requirements will also change. Your MSP should be capable of scaling up or down according to your needs.
7. Proactive Approach
When it comes to a proactive approach, it involves preventing any issue from occurring in the first place. Reliable managed IT services makes this happen by monitoring and detecting any IT vulnerabilities ahead of time before users experience any difficulty when connecting to your network. If the system becomes sluggish, your MSP should know how to restore it efficiently. Additionally, your provider will let you know of any issues that occur before they have a significant impact.
A proactive approach is crucial since it prevents technical issues from worsening. It is also keeping your business system secure and maintaining a competitive edge. Additionally, a proactive MSP will maximize the latest technologies and continuously find new opportunities for improvement, optimization, and innovation.
8. Transparency
As part of ensuring seamless business operations, it's crucial to have full visibility of your IT environment. You need to know what your MSP is doing, especially how they'll handle your IT infrastructure in the future.
When your MSP maintains transparency, it'll encourage accountability and openness to ensure the best security for your business data. The MSP you'll hire should be transparent with the tools, approaches, processes, and culture. Doing so will ensure a streamlined partnership.
Final Thoughts on Managed IT Services
If you're planning to hire an MSP soon, these are the essential qualities you should look for during the selection process. Working with a reliable managed IT services provider that boasts these qualities will help your business gain a competitive edge, have superior security, and reach greater heights in no time.  For more, you can click here.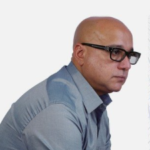 With more than 20 years of progressive experience as Program Manager and Project Manager had led complex IT projects/programs in a wide variety of industries in America, Latin America & Italia.
Mario Bisson Andini is an advanced Program Manager who is the founder of Bisson Training.
Tags:
hiring manged IT service provider
how to choose managed service provider MSP
IT service management
managed IT service providers