Metaverse Property: Buying Metaverse Virtual Estate
A couple of years ago, the concept of investing in a piece of property that was essentially owned would have seemed ridiculous. These days, we may purchase Metaverse virtual real estate for hundreds of thousands of dollars in genuine currency (though converted into cryptocurrency). As the metaverse meaning becomes more clear and common, investors and cryptocurrency aficionados are putting their money. And purchasing Metaverse virtual estate is the next big thing after digital artwork.
What Is Metaverse Meaning and How Does It Work?
Quite simply expressed, the metaverse is the internet's next generation or the next stage of development. It's difficult to express correctly because there isn't a commonly agreed description for it. Snow Crash, a novel written by Neal Stephenson and published in 1992, is credited with coining the phrase. In the novel, the metaverse meaning was merely a virtual environment inhabited by real-world persons who were not necessarily present in the same physical location as others around them at the time.
The premise was further developed in Ready Player One, a wonderful novel that was adapted into a blockbuster film that was released in 2012. As a network of 3D simulated worlds linked together by virtual and augmented reality technologies. So, we may think the metaverse meaning as a web. Essentially, rather than connecting to the internet through a computer, the metaverse will let you interact with it.
What Are the Benefits of Purchasing Virtual Estate in The Metaverse?
There are two reasons for this: bragging rights and return on investment. Several virtual real estate developments are about to start in the metaverse. When you purchase an NFT, the premise is the same: you become the owner of a digital asset, and because they store it on the blockchain, anybody can check its legitimacy. You may sell your virtual land later on if it grows in value, or you can elect to rent it out  for events such as parties or special gatherings.
You may also use it to create a virtual house and rent it out to others, or you can use it to set up a digital art gallery and enable emerging artists to display their work there.
What Factors Contributed to The Skyrocketing Values of Virtual Estates?
As we've seen, Metaverse virtual worlds use the same strategy as their physical counterparts in the actual world. Because of the restricted quantity, they rise in value.
The Sandbox has a limited quantity of land, with just 166,464 lots available, each measuring 96 × 96m2. In 2021, the SAND, the company's native token, increased in value by approximately 14000 percent, selling at $5.15.
Decentraland, which is controlled by an autonomous decentralized organization (ADO), has 90,601 pieces of land, but only roughly 44,000 of them are available for individual purchases and sales.
Each Decentraland inlucdes a non-fungible token (NFT) with a surface area of 16 x 16m2. They expressed the value of the land in MANA, the native token of the platform. In 2021, the price of MANA has increased by over 4,300 percent, reaching $3.41.
Virtual real estate has unquestionably been appreciated because of the immutability and provable scarcity given by non-fungible tokens (NFTs). In reality, though, the true explanation for the current surge in the price of digital land goes far deeper than that.
What Is The Best Way To Purchase A Virtual Estate In The Metaverse?
For those interested in purchasing virtual land in the virtual world of the metaverse, here's how to go about it.
1. Get Yourself a Digital Cryptocurrency Wallet:
The first step is to set up a digital cryptocurrency wallet on your computer. Because we cannot purchase virtual land with fiat money, you must first get a cryptocurrency wallet to purchase and store your bitcoin. Ideally, the wallet you pick should be able to be accessed directly from your browser.
MetaMask and the Trust Wallet are two choices that you may use to store your bitcoins safely and securely. If you like, you may also utilize the Binance Chain Wallet to store your cryptocurrency. However, it is advisable to first determine whether the wallet you intend to purchase virtual property is compatible with the cryptocurrency you intend to use.
2. Choose a Real Estate Platform:
There are a variety of virtual metaverse platforms where you may purchase real estate to rent or sell. Decentraland and Sandbox are two of the most popular choices available today. If you wish to purchase through a third party, OpenSea is a fantastic alternative to consider.
OpenSea is a fantastic place for first-time purchasers since it allows you to shop around without having to transfer between platforms all the time. In the simulated community where the plot is located, you may compare prices, features, and estimate the worth of other properties. If you want detailed information on the virtual property you're purchasing, it's preferable to go with Sandbox or Decentraland, which both provide extensive information. You'll also have a deeper knowledge of your neighbors because of this process. For the sake of this article, we'll be working with Decentraland. However, the processes are the same across all platforms and operating systems.
3. Look Through and Select a Piece Of Metaverse Land.
All that remains is for you to go through the many parcels of land and choose the one that you wish to purchase. You can check just how far away your home is from more popular destinations. Property values arise when a property is close to major tourist destinations. Once you find a piece of land that you would like to buy, just click on it to see the information. You may purchase virtual real estate on Decentraland with either ETH or MANA, depending on your preference. You may look at the pricing and submit a bid, or you can purchase the items altogether.
4. Connect Your Wallet
In order to complete your purchase, you must first connect your digital wallet to your account. Simply click on Jump In and then sign up using your wallet for information. Your virtual real estate will be in your wallet as soon as you complete the registration process and confirm your purchase. They will recognize you as the legitimate owner of that virtual property. And anybody may check the legitimacy of that virtual property using the blockchain.
It's crucial to remember the gas cost. So make sure you have a little additional money in your pocket than the amount shown on the screen. Alternatively, you might place a bid if you so like. As a result, you have some wiggle space in your negotiations because the owners can choose whether to accept your offer.
5. Confirm Your Transaction:
As long as you have adequate dollars in your wallet and you have agreed the price upon, the purchase will go through without a hitch. If you have virtual real estate in your wallet, you may confirm it there. If you're using Trust Wallet, simply navigate to the Collectibles tab. To receive confirmation of your purchase for MetaMask, navigate to NFTs.
Beware of Possible NFT Scams:
Ensure that you understood Metaverse meaning. Metaverse real estate is a non-fungible token (NFT). Because of their spectacular ascent, there is a plethora of frauds out there that you should be on the lookout for. It is usually preferable to make purchases from legitimate, well-established marketplaces. Also, if an offer appears to be too good to be true, it almost certainly is.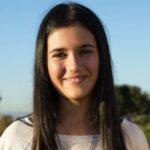 Writing, researching, and learning about project management and tech.
Tags:
buying metaverse virtual estate
how to buy metaverse virtual estate
metaverse
metaverse virtual land