How to trade cryptocurrency ?
Many newcomers to the cryptocurrency market spend a lot of time learning the basics of trading. Many people who want to start making money with cryptocurrency go through this stage. In fact, this approach is the most correct, because if a person who does not understand how the market works and what needs to be done for proper trading will certainly incur losses. Eventually, a person will simply leave trading, believing that this is not his or her craft without trying automated trading bot. However, this applies only to the category of people who want to get everything at once. But what about others who cannot spend much time studying the market because they have a main job which they do not want to give up?
 In the following, we will look at three options that can be used in the initial stages: market research, investing and a trading bot.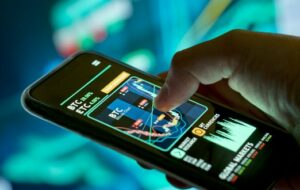 Market Research:
There are several options here. The first one is to study the market gradually, spending a little free time in a day. With this approach, sooner or later you can start trading cryptocurrency, but again, a certain amount of time. In that case, you will learn a lot about cryptocurrency and the market. However, if you spend a few free hours a day on crypto trading, after your main job, you probably won't earn that much.Trading can be considered as a hobby, no more. Although it is also possible that the cryptocurrency will interest you so much that you decide to change the field of activity. It all depends on the person.
 Investing:
The second way to earn money on cryptocurrency is investing. Yes, it is no longer trading digital assets directly, but it is a way for a busy person to get involved in the cryptocurrency market. It's quite simple: you choose a cryptocurrency or perhaps, if finances allow, a crypto project in which you will start investing. It's worth realising that most investments in cryptocurrencies like Bitcoin work mainly for the long term. This is if you will be investing small amounts. Who knows, maybe you can afford to buy several Bitcoins at once, then it will be a different conversation. We are talking about average investors who are not prepared to spend large amounts of money at a time to invest.
There are also exceptions with coins that are little known to anyone, but get a quick hype and dramatic growth. For example, the Shiba Inu token. It was originally a meme coin that parodied Dogecoin. However, on the wave of hype, its holders were able to earn thousands of dollars in just a couple of weeks. It is worth understanding that these are isolated cases and an investor should be very lucky.
 Using Automated Trading Bots:
And the third way is to use the services of creating automated trading bots. Even without a sufficient understanding of how the market works, traders using a trading bot can start earning on cryptocurrency in a relatively short period of time. The most important thing here is to set configurations in the bot and choose a trading strategy that you will like.If this turns out to be a problem, then you can buy a ready-made trading bot that has everything configured. It remains only to decide what is right for you.
How to Use an Automated Trading Bot for Crypto trading?
You must create an online account with a trading bot, choose a trading strategy, and utilize that account to use an automated cryptocurrency trading platform. Once you've decided on an automatic trading bot, the software will purchase and sell your bitcoin on your behalf depending on the settings you've chosen.
The majority of automated crypto trading platforms function as APIs. API trading bots act as a middleman, making deals on another exchange that you connect for you. For automated trading on exchanges like Binance, Coinbase Pro, Bitmex, and Kraken, you may utilize the 3Commas API.
Automated trading bots that run on the blockchain are the newest and safest kind of automated crypto trading. Tokenized crypto trading makes use of smart contracts on the blockchain rather than a website or API. Smart contracts are pieces of code that carry out financial operations on their own. Since Ethereum is the most popular cryptocurrency that supports smart contracts, this code transforms into Ethereum's network.
Cryptocurrency Trading Bots: Types
The two main categories of crypto trading bots available today.
APIs for cryptocurrency trading bots:
These are the most popular kind of trading bots available right now. To manage your assets, bitcoin trading APIs link to different crypto exchange. If you already have a cryptocurrency brokerage account on a reputable exchange like Coinbase Pro, Riot, or Binance, this is a fantastic choice.
Sites for decentralized crypto trading:
The most safe method for using automated crypto trading is via these cryptocurrency exchange platforms. Blockchain technology is used in this sort of automated trading to conduct bitcoin trades independently. Your money is kept in a blockchain-based smart contract. And you control a piece of it, use it for other money using cryptocurrency tokens that the trading platform issues.
How much cash do I need to begin using a crypto bot for trading?
You may start with just as little as $10. Or use a sample trading feature to test out our crypto bot without risking any of your own money.
What cryptocurrency pairings may be traded using a bot?
All the cryptocurrencies can work for most of trading bots. Bitcoin, Ethereum, Binance Coin, Solana, Cardano, Ripple, Terra, Polkadot, Dogecoin, Litecoin, and more are among the 100+ currencies.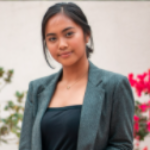 Brantlee Bhide is a project manager at HB Consultancy. She has 16 years of experience working as a project professional across varying industries, countries, and cultures. She operates in both business and technical domains using an approach that she developed.
Tags:
automated trading bots
how to trade cryptocurrency
Use an Automated Trading Bot