Cryptocurrency Investing Tips That'll Help You Secure a Profit
Any investment venture aims to secure profit. If you're channeling funds into something that's not yielding any solid gain, your efforts are wasted. As a result, you should always remember to calculate your crypto profits to keep afloat. With cryptocurrency, the rules are different. The market is unique, characterized by sharp price drops at odd times. Even then, many have made fortunes by betting on crypto. If you're serious about cryptocurrency investing, here are a few quick Cryptocurrency Investing Tips on how to rake in the greens on a steady basis:
Invest in crypto-based companies
Although this is an indirect form of investing, many individuals have had it yield results in the past. For example, certain cloud computing and software development companies have significant holdings in crypto. Here, it would be ideal to purchase such a company's stocks as one of our cryptocurrency investing tips.
However, index funds are ideal for this type of investment rather than buying individual stocks.
Instead of purchasing shares and stakes in crypto-geared organizations, investors can keep their portfolios balanced by investing in mutual funds and indexes. This way, you can diversify your investments and invest in your chosen organization simultaneously.
Nevertheless, you should note that you have to pay higher fees with mutual funds than with indexes. So, note the cost per share. Economists express an ideal rate of less than 0.5%. On the other hand, rates above one percent are deemed in excess and a hindrance to investment growth.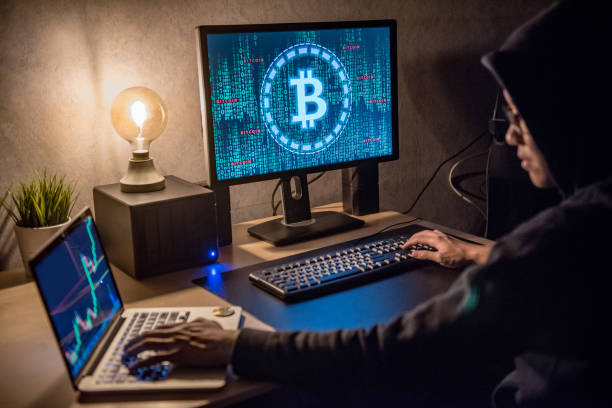 Cryptocurrency Investing Tips: Use demo accounts
After creating an account and setting up your wallet, the next step is to trade. That's the most common form of investment.
Trading is a game of numbers. It's similar to arithmetic: a deficit is a loss, and a surplus is a gain. As an investor, you have to focus on the markets, watching for the rise and fall of tokens. It's expected, after all, given the existent volatility.
You'll be looking to buy products at their floor price, and do marginal trades, swaps, and other exchanges. For this, you need to register on an exchange platform.
Exchange platforms are similar to real-life stockbrokers, facilitators of trades. In this case, the exchanges are decentralized.
Crypto exchanges are platforms that facilitate peer-to-peer token redistribution through trading.
There are many kinds of exchanges, each with its own rules regarding trading, fees, and other dealings.
Many exchanges have a range of trading tools to allow you to make the best of your investments. However, there's more to it than meets the eye.
Crypto trading is a complicated activity, and it's possible to lose significant funds before understanding market dynamics.
For this reason, demo accounts are a great option to have. You can trade with virtual trial tokens, "lose and earn," and gain valuable knowledge of how the market works.
Afterward, you can then put real funds into your wallet and begin trading for real.
It's a handy tip, even if not all exchange platforms offer the feature.
Use a dedicated email account
Blockchain accounts are as secure as cyber security ever goes. However, it still pays to take added measures to secure your digital assets and holdings.
Use an alternate email account to register on exchange platforms. If you're storing your tokens in a soft wallet or they're held in exchange platforms, you're vulnerable because you still have internet access. As a result, hackers can randomly extend their feelers your way.
Using your personal mail for such a delicate purpose leaves you susceptible to data breaches and unwanted, malicious exposure is one of the cryptocurrency investing tips.
It's not even enough to use a secondary email address. Experts recommend that users should set up new email accounts for their online trading.
Then, they can back it up with 2FA (two-factor authentication), which serves as an additional security layer. 2FA is essential for all your accounts. For instance, your exchange and email accounts should both use 2FA. A popular solution is the Google Authenticator app.
Note that using SMS for authentication is not very secure. Social engineering infiltrations and hacks have broken past this type of firewall in the past.
Also, you should remember to create unique login details, preferably lengthy, alphanumeric passwords. This way, it'll be impossible for trackers to identify your trading activity.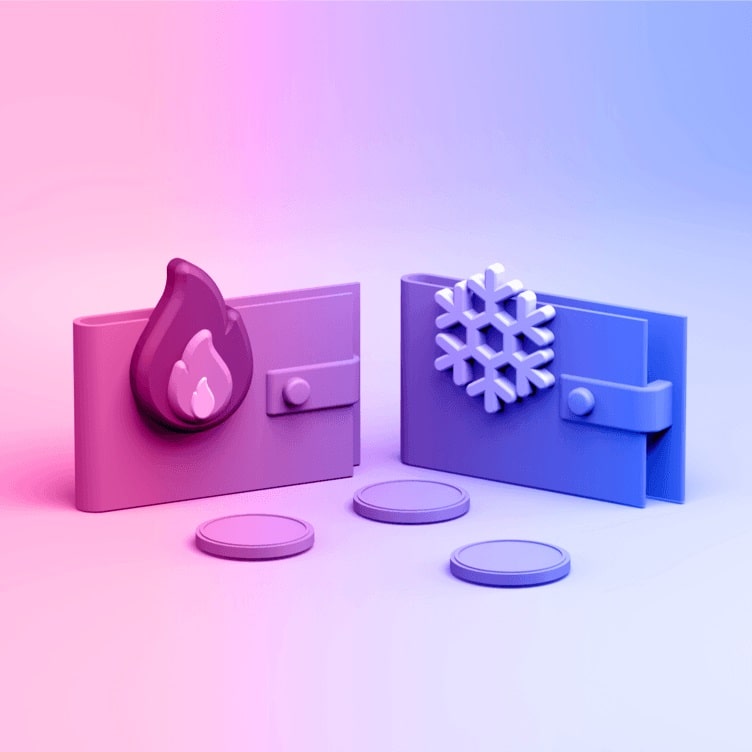 Learn about hot and cold wallets
As a serious investor, you must know what hot and cold wallets are as a part of cryptocurrency investing tips.
After all, you can't make any profits if your wallet is at risk of being hacked.
A cryptocurrency wallet is a safe space for your tokens. After making any profit from trading, you can withdraw your earnings from the platform into a digital wallet that stores the tokens.
See it as a bank account. Only this time, it's for crypto, not dollars or euros. You get a box number and the combination password like a bank account. That is the account number, and the ATM pin or web app pin.
With crypto, you have to store public and private keys. While your public keys are, of course, public knowledge, your private keys are stored in the wallet. Anyone who gets access to your private keys will be able to loot your account for lucky spoils.
It's all well and good, earning multiple profits from smart trading deals. However, it'll be unfortunate if you have to lose it all to thieves.
That's why you need to understand the difference between a hot and cold wallet. The former is hosted online, while the latter works offline.
Also, you should mix up exchange platforms and wallets. They aren't the same. If you store your tokens on the exchange and it gets hacked, you'd be lucky to salvage a single unit.
The hot wallet has convenience and seamless operation. And the cold wallet is a form of storage that's offline. It can be as simple as the hash sequence written out on a sheet of paper or a hardware device.
Knowing which one works for you is key to whether you make a profit or not. This is why hardware tokens are highly recommended.
Be wary of mobile wallets
While they're certainly very convenient and interoperable, trading significant sums with a soft wallet is not recommended.
If you're a mobile trader and use software apps for everything crypto, you should know that your funds are at risk for cryptocurrency investing tips.
The fact is that mobile devices are more susceptible to electronic attacks. They can also be compromised, such as when you lose your phone. Also, a bad circuit could trigger the wrong signals and damage your phone while it's charging.
It's too much of a risk, no matter how convenient it is.
Invest in Ethereum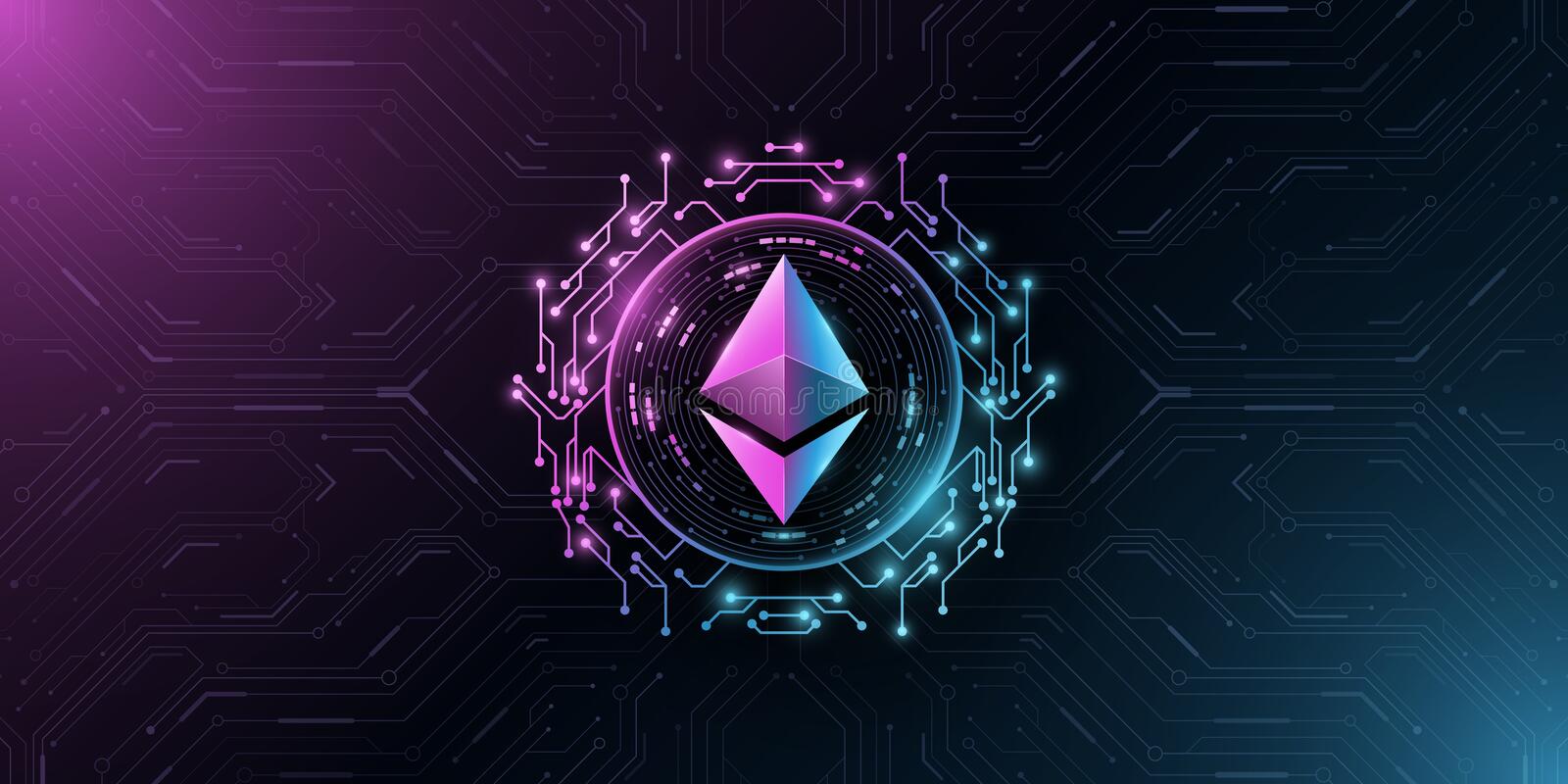 Ethereum is the second-largest crypto by market cap, topped only by Bitcoin. Investors with a vested interest in Ethereum can easily purchase Ether, available in all major crypto exchanges.
Ethereum is more than simply a cryptocurrency. Purchasing it is investing in the next generation of blockchain computing and technology due to the pioneering innovation of smart contracts.
The network is a vast ecosystem that hosts other networks, tokens, and an exciting innovation known as dApps.
The decentralized apps, as they're called, are powered by smart contracts, a unique technology with vast potential.
Conclusion: Cryptocurrency Investing Tips
Finally, you should also learn how to calculate your crypto profits to use cryptocurrency tips. This will help you know when to perform different trade actions and earn more than you lose.
You can also sign up to platforms like CoinStats to enjoy sound investment advice, view live market prices, and much more.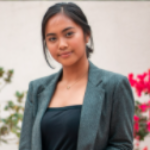 Brantlee Bhide is a project manager at HB Consultancy. She has 16 years of experience working as a project professional across varying industries, countries, and cultures. She operates in both business and technical domains using an approach that she developed.
Tags:
Best Cryptocurrency Investing Tips
cyrptocurrency investment tips
how to make a crypto investment