6 Well-Paid Careers With High Money-Making Potential: Which is Right for You?
Even though maximizing their income is not on everyone's list of achievements, it's only natural to want a high-paying job that can provide financial stability. The good news is that, in today's fast-developing work environment, there are plenty of lucrative career paths you can take. 
You just need to know which one suits your dreams and aspirations the best. As such, today we'll have a look at some of the most high-paying careers you can take as a beginner in the work field or as someone with experience looking for a career change.
1. Healthcare Professions
Believe it or not, healthcare professions are some of the most well-paid professions in the US (well above CEOs and CFOs). Plus, the industry is expected to grow by up to 13% by 2031 and is one of the few areas where the unemployment rate is extremely low. 
Of course, a job in healthcare also comes with huge responsibilities and stressful days, but if you're smart about the career path you choose, you may be able to shoot two birds with one stone. 
The highest-paid healthcare professionals are: 
cardiologists ($353k+)

anesthesiologists ($331+)

surgeons ($358k+) 
These are all high-demand careers that will place you under a lot of pressure. If this is not your favorite work environment, there are still plenty of healthcare workers that make a good living for themselves without the cruising level of responsibility on their shoulders (like radiologists, ophthalmologists, or physicians). 
2. IT Professions
Even though there are specialists who talk about layoffs in the tech sector, this doesn't mean the industry doesn't offer plenty of high-earning opportunities. Moreover, there are several career paths that will pretty much guarantee you won't ever go without a job, as long as you stay up to date with the trends and polish your skill set.
Here are a few high-earning career paths you can take in the IT industry:
Software Engineering Manager ($134k+)

Information Systems Security Manager ($153k+)

Data Security Analyst ($71k+) – also a career with impressive job stability

AI Engineer ($110k+)

Software Developer ($110k+)

Blockchain Engineer ($150k+)
Moreover, a career in IT is a great stepping stone to entrepreneurship. So, whenever you get tired of being an employee, you can start your own business with the skills and connections you've developed over the years.
3. Accountant (CPA)
Sure, it may not be the most exciting job in the world, but the accountant profession is one of the jobs with the lowest unemployment rates in the US. Plus, if you pursue career growth, the sky's the limit in terms of earning potential. 
Moreover, the entry requirements are not as high as for other fields (like healthcare or tech), and anyone who has good attention to detail and likes working with numbers can give it a try. As long as you pass your CPA exam, that is. 
The exam is quite challenging and can put you in difficulty if you're not prepared. However, this won't be an issue if you have access to good online resources and courses, like the ones available on cpaexamguy.com.
4. Airline Pilot
Who didn't dream of becoming a pilot when they were children? However, most of us had to give up on that dream and pursue a career that was better suited to our skills. 
The good news is that, with this profession, it's never too late. According to the FAA, there are no age limits for pilots. Some commercial pilots may not be able to fly commercial planes after the age of 65, but they can still participate as flight engineers or in a supportive role. 
So, even if you're past your prime, you can still become an airline pilot and explore your passion for flying while making over $198k per year.
5. Petroleum Engineer
While the future of the fossil fuel industry is highly debated online and on various media channels, for now, there are no signs of slowing down. Even so, as a petroleum engineer, you'll still have a stable job for the foreseeable future while warning over $137k a year. 
As a petroleum engineer, you'll get to design and develop methods for extracting oil and gas from underground reservoirs. For this, you'll analyze geological data and develop drilling and production methods to maximize oil and gas recovery. The job requires advanced skills and knowledge, but it can be extremely rewarding. 
6. Management Consultant
If you like a flexible career path that doesn't tie you down to one industry or company, then you may want to try becoming a management consultant. The median salary is $87k+ per year, but you can easily double it if you know how to negotiate and how to build up your career. 
Your job will be to advise organizations on how to improve their performance and increase their efficiency. For this, you'll have to analyze data, identify problems, and develop solutions to help businesses become more profitable.
Wrap Up
Regardless of the career path you choose, it's good practice to consider both income and job satisfaction. After all, what can be better than doing something you like and getting paid a hefty salary for it?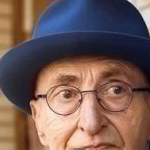 Irwin Michael Reston is an expert who has more than 30 years of experience in optimizing businesses, inspiring individuals and improving human resources departments. He established the BlueLight Consulting Limited to provide learning and training service worldwide.