6 Ways to Get More Followers on TikTok in 2022
TikTok has 1 billion monthly active users. Moreover, TikTok generated an estimated $4.6 billion in revenue in 2021. TikTok has skyrocketed in popularity, and the platform continues to grow as time passes. This means that TikTok marketing has become just as crucial as marketing on other social media platforms such as Instagram or Facebook. A lot of companies are missing out due to the fact they underestimate the potential TikTok has for their business, and assume that the userbase of TikTok is too narrow. However, even if Gen Z isn't your target audience. So, TikTok still has huge potential for your business and get more followers on TikTok is a quite tricky topic. But how to get more followers on Tik Tok in 2022?
However, building TikTok followers when you're just getting started can be quite difficult. Therefore, getting a TikTok bot can be very efficient to get more followers. You can use the services of a social media agency to gain more followers on TikTok, or if you're feeling confident, you can do it yourself by following some of the methods we will cover in this article. So, what are the best ways to increase your follower count?
1. Understand Your Target Audience to Get More Followers on Tiktok
First and foremost, it is essential to understand who your target audience is and what type of content will they relate to the most. This way, you will know which hashtags to use to reach them, which challenges and trends to take part in, which influencers to work with, and what content they will engage with.
2. Create Original Content
You can be inspired by other videos, but you should always add your style and vision to the videos you make. By copying ideas from others, you will become another face in the crowd.
Moreover, you shouldn't reuse videos from Facebook and Instagram and post them on TikTok. The reason for this is that TikTok has different ways of communicating, a different structure, and a different audience.
3. Engage With Other Creators
If you're hoping to get more followers on tiktok, one of the most important things you need to do is engage with other TikTok creators. To increase engagements with creators and followers, you can use the features Stitch and Duet that this platform offers. Don't shy away from engaging with other creators, but instead throw yourself in it, and along the way, you will learn some useful tips and tricks to boost your fan base.
4. Use Hashtags
Hashtags are so popular on social media platforms because they make it easy to find the content you're interested in. You can grow your TikTok audience by using hashtags on your videos, especially when you use a combination of general hashtags, business-specific hashtags, trending hashtags, and branded hashtags.
5. Cross-Promote
Most people use several social media platforms at the same time. Posting content on multiple platforms – Twitter, Instagram, and Facebook – helps your brand's visibility and drives traffic to your TikTok account.
When looking through Instagram reels, you'll be able to notice that a lot of users share their TikTok content here. You can add your TikTok videos with the TikTok watermark to direct your Instagram followers to your TikTok profile. However, you can also remove the watermark and make the content look like it's made for the platform you're publishing it on.
6. Post at the Right Time to Get More Followers on Tiktok
Publishing content at the right time is another way of increasing followers and engagement on your TikTok account. The best time to post is the time that your followers are most likely to be active and online. It might take some time to find out what time your followers are online, but it isn't an impossible task.
In Analytics, you can find the Followers tab that tracks the growth of your followers, followers' activities, and top territories. One thing you should remember is that the Followers tab stores data only for the past 28 days. Here, you will get a detailed look at what days and times your audience is most active in Coordinated Universal Time (UTC). Make sure you convert those hours to reflect the time zones of where your audience is watching from.
How to Get More Followers on Tik Tok? Find Your Own Niche:
On TikTok, authenticity is essential to get more followers on TikTok. Businesses of all sizes may be successful on the platform provided they have a clear understanding of who their target customer is and what distinguishes them from comparable businesses in the marketplace. Business owners may build a significant following on TikTok by posting content that is closely aligned with their brand's messaging.
That is why the first step is to have a thorough grasp of your target market. You may do this by either generating customer profiles or by identifying your target demographic via social media platforms.
Are you able to predict what the first step is? It's not filming a video, as you could have guessed. Before you can accomplish that, you must first explore your niche on TikTok, which means you must observe what producers and viewers in your sector are talking about, sharing, and making fun of on the platform.
For example, if you offer knitting materials, you may want to look into the hashtag #knittok. Do you work as a teacher? #edutok is the location you've been searching for.
Final Thoughts: How to Get More Followers on Tik tok?
All of the tips we mentioned in this article are important ways to grow your TikTok following, but you shouldn't get overwhelmed. You don't have to implement every tip we have listed at once. But instead, you should try different combinations and see what works best for you. Over time, you will increase the number of TikTok followers, which will ultimately help you achieve your marketing goals.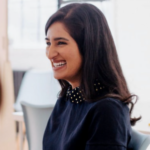 Ananya Prisha is an enterprise level Agile coach working out of Hyderabad (India) and also founder of High Level PM Consultancy. Her goal has been to keep on learning and at the same time give back to the community that has given her so much.
Tags:
growing tiktok followers in 2022
how to get more followers on tiktok
how to increase tiktok followers in 2022