6 Questions To Ask Your IT Consultant For Business Growth
Information Technology (IT) is a crucial aspect of ensuring the growth of your business. Thus, as a business owner, you must have an IT consultant to assist your company in growing and succeeding in this ever-evolving digital age. Such experts can help your business in several ways, from improving your infrastructure to streamlining your operations and increasing productivity. 
What Does IT Consultant Do?
An IT consultant is a professional who provides expert advice to organizations on how to best use information technology (IT) to achieve their business objectives. The role of an IT consultant can vary depending on the organization and the specific project they are working on, but generally, they are responsible for assessing the client's current IT systems, identifying areas for improvement or optimization, and providing recommendations and solutions that align with the client's goals and budget. This may involve designing new IT systems, implementing software solutions, managing projects, training staff, and providing ongoing support and maintenance. Ultimately, the goal of an IT consultant is to help organizations leverage technology to improve their operations, increase efficiency, and drive growth.
However, to ensure you're getting the most out of your IT consultant, it's essential to ask the right questions as you consider working with them. On that note, below is a list of six questions to ask your IT consultant:
1. How Up To Date Are You?
Due to business dynamics, an IT consultant should be up-to-date with the latest trends and technologies in your business sector. Thus, you can ask your consultant about the latest innovations and how they can be applied to your business so that you can grow immensely. 
There's no limit to the kind of services these best IT companies can give you. Whether you want cloud-based computing, artificial intelligence, or edge computing. So, don't hesitate to ask for particular services because suitable methods can help enhance system uptime, reduce downtime, and ensure your systems are always available when needed.
Plus, ask them if they can provide you with reliable off-site and on-site help by ensuring they solve IT problems promptly through real-time monitoring.
2. How Can You Improve Data Management as an IT Consultant
?
Data is an essential aspect of modern businesses. Thus, your IT consultant must provide systems to help you manage your data more efficiently. It is best to partner with tech support from reliable IT companies. 
If you hire Powersolution or similar reliable companies, they'll provide efficient systems for collecting and analyzing your data. These IT consultant companies can assist you in choosing the best tools and technologies for managing your data storage, backup, and analysis. It'll help ensure your data is safeguarded perfectly.
3. How Can You Enhance Cybersecurity?
Cyber-attacks are increasing day by day. Most of these hackers work day and night to try and steal companies' data for malicious purposes. Often, you might have to deal with problems like ransomware, phishing, or malware. Handling such issues on your own can be difficult and can decrease business uptime. But you can mitigate these issues effectively with the help of an excellent IT consultant. 
Thus, it's best to ask your IT consultant about the latest security threats and how your business can protect against them. They should implement various cyber technologies, like setting up multi-factor authentication, coaching staff on cybersecurity best practices, and performing regular vulnerability assessments. Such will help your business decrease data breaches and ensure that data is always safe.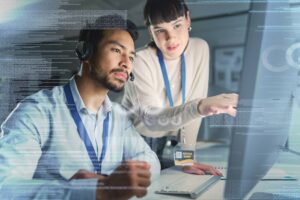 4. How Can You Decrease Costs
?
Your IT consultant should assist you with cost reduction. Modern IT equipment is typically costly, and it helps to know precisely what to buy and how to get the best deals. A reliable IT consultant can suggest computer shops offering affordable prices on their goods. They'll also advise you about the necessary hardware and software to invest in. So you don't waste money on redundant components. 
Still, better solutions like consolidating hardware and software or implementing cloud-based solutions can decrease the need for expensive on-premise infrastructure to help store data. Moreover, with their services, you won't have to hire different IT specialties to cater to your business needs, consequently decreasing operational costs.
5. How Do You Streamline Operations And Enhance Infrastructure as an IT Consultant
?
Your IT consultant company should assist you in spotting areas where your business can be more efficient. Ask them about the tools and technologies that can automate tasks and reduce manual work. For instance, the consultant may recommend implementing a customer relationship management (CRM) system to enhance department communication and collaboration. 
Your IT consultant should also help you identify the weak points of your infrastructure. So they'll be able to improve it, supporting your business goals. They can show you how to update your hardware and software, boost your network if it's usually slow, and implement new technologies that'll improve your business processes. Both can help you tend to your customers quickly and enhance business speed.
6. How Can I Boost Customer Experience
?
Customers are among the most important people in your business. So, you must ensure the right IT solutions will cater to them. Your IT consultant can help you improve your customer experience by implementing technologies. So that it enhance communication and make it easier for customers to do business with you. 
Ask them about the latest customer services tools and technologies like chatbots or voice assistants that can help you provide a better customer experience. These current techs will ensure the business stays active and customers respond promptly.
Conclusion
on IT Consultant Company
Having an IT consultant that can assist your business in growing and staying ahead of the competition is a necessity. But as you hire them, it's essential to ask the questions mentioned above. Doing so will help ensure you get the best solutions for your business and enjoy the significant benefits for your growth. Asking the right questions can help you get the most out of this relationship and make sure the IT systems align with your business goals.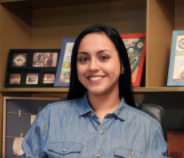 Vice President, İntelligent Design & Consultancy Ltd
Over 12 years of global & rich experience in Portfolio & Program Delivery Management in leading & managing IT Governance, PMO, IT Portfolio/Program, IT Products, IT service delivery management, Budget Management, and more.
Tags:
hire IT consultant
IT consultancy company
IT consultant companies