The 6 Elements to Create a Happy Workplace Environment
How many times did you consider leaving your job due to stress and troubles in the workplace? Team leaders and managers should know how to create a happy workplace environment for employees. Because having a happy workplace environment and consequently, an excellent organisation depends largely on the quality of these relationships. Business is nothing but a series of relationships between companies and clients, teams and leaders, workers and supervisors. If you want your people to love where they work, you should focus on creating happiness in the workplace. Here below we gather up six key elements to help yo to motivate your employees and improve their productivity.
1. Healthy Culture: Like Your Workplace
The first and most important element is the construction of a healthy work environment or company culture. In plain English, this refers to the way things function in a workplace, how people are getting along, how the team comes to ideas, conclusions, and decisions, and how they address the conflict.
Building meaningful, true relationships with fellows and colleagues is a key factor to improve their happiness, productivity, and engagement, leading thus to better results. This is why the best companies around the globe see expenses relating to employees' health, human resources and rewards as an investment to achieve the common goal.
2. Personal Relationships Are a Treasure
Following on from the previous idea, the real value of every company is their people. Great companies know how empty transactional relationships are and what they lead to. They know they must care about their employees the same way they want their team members to care about the organisation and what they do for it. They know that in a happy workplace,  innovation comes from the brilliant people behind a desk.
Make sure you get to know your team members better, not only as a group but as individuals as well. Learn about their families, what they enjoy doing when they're not at work, and share in their hobbies or activities. See how much you have more in common with each one of them. This way you will enjoy more of their company and engagement at work as your relationship grows. Otherwise, they'll see their jobs as simply a way to make a living, and ultimately replaceable.
# Quick Tip: In order to build great relationships in the workplace , you need to know how to build trust in your client and business relationships.
3. Enjoy a Sweet And Positive Daily Work Experience
Teamwork is about embracing others' contributions, taking advantage of what every person does best to guarantee all projects will be completed with great results. It means avoiding hierarchical leadership structures or environments where employees simply receive and follow orders, but having the whole crew working together, informed and involved in every step of the way.
Recognize outcomes but also the huge effort behind every attempt. This way you will encourage people to keep on working and improving, knowing their contributions are on their way to become what the team is looking for and even exceed their expectations. This enthusiasm and good energy is key for creating happiness in the workplace.
4. Bring Your Company Values to Life
Values must never be just nice words written in a company mission and vision. They should be tangible in every single person working there as a part of their everyday behavior. The greatest values are the ones people bring to life with their jobs, the ones that make them act like a family, assuming their responsibilities, respecting and relying on each other, doing what's best for the team. A trustworthy brand is built when the team trusts each other. The way to excellence is built on hard work, always pursuing the best quality in every little step.
5. Flexibility and Appreciation for a Happy Workplace Environment
Companies must remember they are dealing with people, not machines. They have a life outside of work and may be experiencing some hard situation, a family problem. As an important part of a team, people must feel appreciated and understood. Showing appreciation is more powerful than giving them material benefits or rewards.
It is also something which is not difficult to do:
As a leader, provide social support and help during conflicts between family commitments and work. There's always a happy medium to satisfy both elements, just focus on finding it.
Listening and incorporating people's suggestions as possible. A good idea is always welcome, no matter the level or position it comes from.
Showing fairness and justice at work. If they see the system works, they will trust the system.
Having approachable leaders people can easily talk to instead of almighty boss figures.
6. Let Everyone Know the Bigger Picture to Create Workplace Happiness
Everyone has to know how important their roles are in the construction of an excellent brand. Despite having different positions, every person and team is an important link in the overall chain. It does not matter how meaningless one step may seem for someone when a job is not done properly, a bigger problem is triggered. This particular worker may never know about or deal with the consequences directly, but they can result in unsatisfied clients complaining about a deficient good, bad reputation or decrease in sales. So paying attention and inspiring people at every level is key to producing a product or service of the highest quality, and ultimately meeting your business' goals.
How to Create a Happy Workplace?
We spend long hours at work every day. As an employee, if you work 40 hours/week, you're still spending a huge portion of your life at work. A large number of studies show that most of the employees hate their job. However, this hatred is not caused by long working hours or complicated tasks all the time. No matter what sort of challenges you're facing, you can overcome all the problems if you are happy at work. It is obvious that workplace happiness is key to success for any team member. Note that emotional intelligence skills influence the degree to which we feel comfortable in the workplace.
Conclusion
According to Shawn Achor, happiness in the workplace can increase sales by 37%, productivity by 31%. One of the studies of University of Warwick, UK, happy employees are up to %12 more productive than their unhappy counterparts. Statistics show that, a friendly environment derives pleasure and increases motivation. Leaders or managers who know how to create a happy workplace employees, are likely to overcome challenges and become more successful in their career path.
How do you create happiness in the workplace? Share your experiences with the community through the comments section.
See Also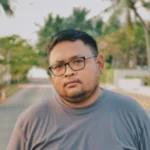 Simon Bonghez is currently a Director and Project Management Consultant with LIFESPEED India, and a Project Management Consultant & Speaker.
Tags:
great Workplace
Happiness in the Workplace