Take Your Print Business Online: Follow These Top-Notch Step by Step Guidelines
The print business entails working with a supplier to personalize white-label products like t-shirts, coffee mugs, baseball hats, tote bags, apparel, and other items with your own designs and marketing them on a per-order basis under your own brand. So, do you wish to start a business as well? Are you worried about large investments? Then the printing business is an excellent and inexpensive option for you.
To do so, simply identify your niche and the products you want to sell, scale it online, and begin selling. Brush up your creativity and start making money.
I understand that this may seem daunting, so let me guide you through it step by step.
1. Find your niche and the products you are going to sell
Finding your niche is extremely important. You're not marketing to anyone if you're targeting everyone. So, a niche is a distinct category around which you can design your products, and have a niche appeal to a specific customer base.
Your niche should be specific and capable of attracting both your target audience and the majority of groups.
Now it's necessary to ponder social media and SEO. Where you can improve your brand's visibility, recognition, and lead generation. Investigate your target audience's interests and preferences in greater depth.
2. Customize your designs and products
All of your products should adhere to the terms and conditions of e-commerce. You can choose your own designs or create designs based on your customers' preferences.
You can experiment with bedsheets, pillowcases, social media graphics, digital graphics, image products, and photo albums, as well as apparel and merchandise.
Make sure products are relevant to your niche. Also you can look for products in your niche that are being sold on Facebook, Instagram, Amazon, and eBay to get an indication of demand.
3. Choose a conventional website design
The next step you have to dive into is to create an online website that increases the reliability of your business, so make sure it is appealing to customers.
If you're a newbie to the industry, get hosting and then design your website with guidance from some of the best e-commerce platforms. These platforms provide you with themes that you can customize as per your preference. Add all the pages you want on your site.
You can use an online graphics designer tool to produce visual concepts and communicate appealing ideas by working on the overall layout and product designs.
4. Promote your business with Online Marketing
Marketing is a crucial element of any business development. So, apart from online marketing, what could be a better choice for marketing?
When compared to offline marketing, online marketing allows you to increase brand awareness, attract visitors to your website, and generate leads at a lower cost.
So, to establish social media presence start with Instagram, generate engaging content, gain followers, and grow your business. You can also use Facebook and YouTube to run ads.
Get your products into the hands of influencers who can help you sell them by promoting them to their audiences.
5. Check performance, experiment, analyze, make improvements, and repeat
Even though you conducted market research and developed a marketing strategy for your company, some things may not work for you.
As a result, it's essential to evaluate your performance, accomplishment, and areas for improvement. Check out what's trending on the market in terms of items or designs, and so on.
To outperform the competition in your niche and stand out, you must be original and authentic. So, don't be afraid to try new things and adjust your rates and designs in response to customer feedback.
6. Use customer reviews & comments as testimonials
Why should someone believe you when there are so many other companies in the same industry? If you use customer reviews and comments as testimonials on your website, they will get more confidence in you. Customer feedback and comments can help your business grow by providing valuable insight. Make sure they're on your website and that they're easily accessible.
Conclusion
Every business will be online in the future years. As a result, among the various e-commerce enterprises, the print business is an excellent option to consider. Don't give up lightly. Stay consistent and explore to find out what works best for you. I hope these step-by-step instructions alleviate your concerns and motivate you to take your print business online.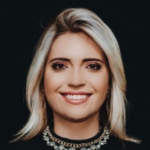 Business Developmeny Manager at PAS InfoCom Technologies Ltd.  Experienced in project management with a demonstrated history of working in the information technology and services industry.