Secrets Of Becoming The Successful Digital Marketing Specialist For Students In 2022
Marketing is a word that sounds fascinating to many. Still, working in this field is very promising and prestigious. And the level of salary of such a specialist can often only be envied. So should we be surprised by the number of graduates who storm a university? Definitely not! But what is marketing, and how to become a digital marketing specialist in this field? What will help you build a successful career in the future? We have the answers to why you should study digital marketing.
What is marketing?
It is not just about creating bright advertising campaigns or holding exciting events with the participation of animators or even stars. This is a large set of activities, including analyzing the market and competitors, forecasting consumer demand, and building effective communication with the target audience.
The purpose is to form a stable demand for goods or services of the company. What are its functions? This area of ​​activity includes several key areas:
Provides research on external and internal factors that affect the company's development: market analysis, analysis of activities of competitors, and analysis of the needs of the target audience.
This direction is responsible for introducing new technologies in the production process. It has several components: procurement, sales of goods and services, warehousing, and more. Tasks on quality management and competitiveness of the goods in the market, control of conformity of production to quality standards are also solved.
This function includes everything responsible for forming the enterprise's pricing and product policy, expanding demand for goods and services, and developing new markets.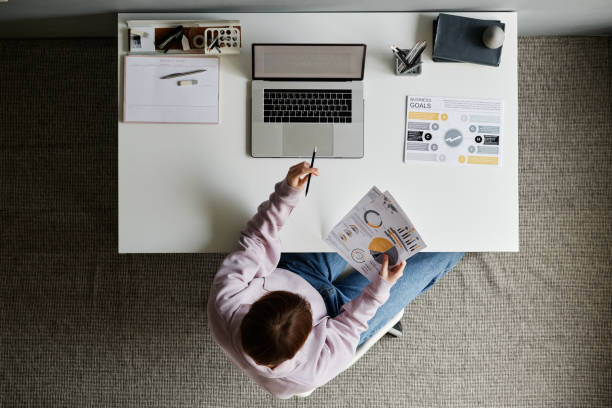 How to master the profession?
Mastering the profession by yourself is the best option. Many numerous courses and seminars can teach you how to become a marketer and provide helpful information. And there is no need to graduate from a particular marketing school or have any specific education.
Though if you have decided to master it in an academic way, take into account some tips to study with no stress. Firstly, remember that any lesson you have missed during the course can almost always be found on youtube because there are many blogs and sites on the topic run by well-known (and not very) experts in this field. Secondly, if you are struggling with your tasks and need help with homework, feel free to use special services for rating papers. Marketing has so many fields, and you cannot be a hero that covers all. Thirdly, there is nothing to do in the library for you except for writing coursework or conducting specific research. Marketing is changing quickly, and no book can keep up with that pace. It is better to follow experts' blogs.
All forecasts indicate that the marketer profession will remain at its peak popularity in the next few decades. And you can count on personal realization and financial success thanks to hard work, ambition, and willingness to learn.
Features of the marketer
Perfect marketing is not the occasional sale of goods. Because it is an effective technology for turning casual customers into regular customers. Who is the powerful figure in this process? Marketing Specialist! Just do not be afraid. Everything is not as complicated and scary as it may seem for a student who just graduated the college. The main thing is self-confidence. So who is a marketer, and what does he do? To understand this, let's look at his primary responsibilities:
Market analysis. To properly build communication, it is necessary to identify the target audience that may need the product or service to study customers' purchasing power, habits, and preferences.
Competitive intelligence. The marketing manager researches all components of competitors' activities: their proposals, pricing, advertising, and communication channels with customers. The company's pricing policy and recommendations are developed based on the obtained data.
Building a sales system. To generate demand and stimulate sales, the marketer devises a chain of marketing activities (promotions, presentation of goods and services) and updates the range of products in accordance with the needs of the target audience.
Setting tasks and monitoring their implementation. The responsibilities of a marketer are also the organization of cooperation with other specialists of the company: designer, copywriter, sales manager, SEO, SMM specialists, etc. He must also report to management on his activities.
Interesting areas for work
Who is the marketer we have already figured out, and where can he work? The good news: in almost all areas of a market economy! Banks, industry, tourism, sales of various services and goods, education, medicine – all need qualified professionals! Today, there are even specific categories of professionals in accordance with their responsibilities:
Internet marketer: develops and/or promotes a web product;
Economist: analyzes economic activity, studies the market, calculates costs, risks, potential profits;
Analyst: analyzes the market, assesses the level of demand and consumer interest, calculates the relevance of innovations;
trade marketer: develops schemes to stimulate sales. Participates in the planning of presentations, training, loyalty programs, discount systems, lotteries, and other events that attract the attention of customers;
Merchandiser: stimulates sales by improving the product's appearance and proper presentation. Responsible for the organization of advertising campaigns and promotional campaigns.
Pros and cons of the profession of digital marketing specialist
Is anyone interested in a detailed answer to the question "who is a marketer" probably knows that working in this field has many advantages, but have you thought about the pitfalls? And they are also everywhere, and you should prepare for them in advance.
Pros:
always in demand;
career prospects;
a high level of wages, which has almost no limits. Most often, it depends on the efficiency and creativity of the specialist;
flexible schedule.
Cons:
great competition (which, moreover, is constantly growing);
the need to be able to analyze large amounts of information (and this is exhausting);
irregular working day;
high level of responsibility (errors in analysis or incorrectly developed strategy threaten severe financial losses).
Conclusion: Digital Marketing Specialist Secrets
Look at the world around you from the following perspective: ask yourself what the idea of ​​a business/startup is, who its target audience is, what its key message is, what tools/communication channels are used to convey it, and what will  help to achieve results.
By constantly asking such questions, you will collect many interesting cases that you can use in your professional activities and learn to think like a marketer.
Hence, the desire to do great things, be the best at what you do and constantly push your target audience to the next level.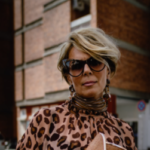 Laura McLaron is a highly skilled strategist whose 25 years of experience in optimizing businesses and inspiring individuals has transformed ActionX Consulting to one of the premier talent management and learning and training firms in the global marketplace.
Tags:
digital marketing specialist
how to become digital marketing specialist
secrets of digital marketing