3 Tips To Better Manage Your Project Budget
Over time, as other aspects of their enterprise become more stable, business owners start focusing on improving their strategies and practices when it comes to handling company projects. When done right, good project management can improve your operations, boost team productivity, and aid you in making better business decisions to achieve your overarching targets. Budget management in projects is an important aspect of project management as well. Managing finances of a project can be a daunting task and may require you to use a project budget template to make it easier. In any case, we have gathered tips for better project budget management.
Project Budget Management 101
While it can be easy to create a plan for approaching your project, it's equally important to consider your budget and budget management. Project success is highly influenced by how you're able to define and manage your resources and finances.
Your budget is the total estimated expenses to finish a project over a specific agreed period. This amount of money has to be sufficient enough to cover every stage of the project. Despite the need to gauge the overall cost, you have to remember that your budget isn't fixed. You should review and adjust it accordingly to meet your goals.
If you don't know where to start, using a project budget template might be a good idea to see what you need to consider when planning for a project budget. Once you understand how budget planning works and find an effective way of planning the project budget, you can create your own project budget template to use in future projects
In cases where you urgently have to borrow money, make sure to discuss this with your stakeholders. If they've given you the go signal, you can apply for long term business loans that'll give you enough funding to support escalating expenses. Partnering with financing solutions can help you focus on your other responsibilities, helping you ensure that everything goes smoothly.
How To Handle Budget Management and Stick To Your Project Budget
Managing your finances might leave you feeling pressured. Fortunately, there are some good practices and tips that can help you follow your budget and complete the project before it's due. Keep reading to learn more about them.
1. Continuously Forecast
A project has a defined starting and end point. This period can help you set your expectations and have an idea about the total expenses. However, there'll be circumstances and certain contingencies that'll compel you to adjust the final date. These include but aren't limited to supply shortages, vendor problems, currency exchanges, and even team member downtime. In turn, they can change the rough estimate and budget you've had in mind.
For this reason, it's important to be realistic and leave room for unexpected situations so you won't be caught off guard. This tip is essential as it can help you anticipate and prepare for issues, finalize the completion date, and update your budget as needed.
2. Monitor Resource Usage
For effective project budget management, make sure to have a record of your resources and supplies. Keep track of the people working on each stage of the project and the materials needed for it. You can designate a team leader for every phase to check and ensure that everyone's working efficiently to meet the business' weekly targets. 
Likewise, regularly monitor if your tech devices and tools are sufficient and are operating properly. Supply shortage and system malfunction can disrupt productivity and contribute to the backlog, delaying the completion of your project.
Have a backup plan on how you can address those problems. You might have alternative resources that your team can temporarily use while waiting for certain devices to be delivered or fixed. When managing your project, it's essential to think outside the box and be resourceful so you can stick to your budget with ease.
In other cases, you might realize that your team can work even without those tools. If this occurs, gather your staff and decide whether or not it's practical to cut back on such purchases.
3. Communicate With Your Team
Successful leaders know the integral role of effective team member communication. When roles are clearly communicated and issues are addressed, you can potentially minimize rogue spending and better manage your project budget. Conversely, poor team communication may lead you to overspend on matters that could've been resolved early on.
Considering all these, make sure to involve your team in the entire process. Have scheduled meetings to check in with one another, review your progress, give feedback, take suggestions, and talk to your staff about the importance of staying within budget. When your team members are well informed about the project's current status, incurred expenses, and upcoming spending, they'll be encouraged to find ways to spend appropriately without compromising the quality of their output.
It Pays To Be Proactive
It's important to actively oversee the development of your project. Having a clear understanding of the materials, tech devices, operating costs, and other important matters will help you make a more refined estimate of your budget, avoiding deficits. Those collected insights would also enable you to better control your expenses and pinpoint what you can't afford.
Wrapping It Up
Managing your project finances and resources can be quite overwhelming. Although budget management can be difficult to handle, there are things you can do to ensure everything goes as planned. By forecasting, diligently monitoring the project's progress, and keeping your team updated every step of the way, you'll be able to meet expectations and adhere to your budget.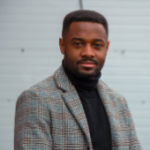 I am a Civil Engineer in HES Consultancy Limited, experience as Director and Resident of Works and Technical, Financial and Administrative Project Audit. I have skills in the area of Procurement, Tenders and Contracting. I am PMP and PRINCE2 Certified. Monitoring and Control with the Earned Value Method.
Tags:
budget management
managing finances
project budget
project budget management