Would You Thrive in a Career as an Accountant? 4 Questions to Ask Yourself — And 4 Tips
As a career choice, accounting may not sound too flashy (at least to some), but it has its own set of perks you can't ignore. Things like job stability, program flexibility, and a good income are bound to attract almost anyone looking to build a career. But, before you commit to this path, it's essential to do some serious self-reflection. Are career objectives as an accountant truly a good fit for your skills and aspirations?
Today, we'll explore 4 key questions for you to ponder as you consider if a career as an accountant truly suits your personality. Whether you're a fresh-faced graduate or someone craving a change of pace, here are some of the questions that can unlock your potential future in the fascinating field of accounting!
1. Do I Have the Right Education?
Depending on where you live, you may need a bachelor's degree to qualify to apply for a license as an accountant. But this is not always the case, so first check your state's requirements. In some areas of the country, you can still get into the field with a related degrees program, such as finance or business administration.
Next, you will have to obtain a professional certification like Certified Public Accountant (CPA) or Chartered Accountant (CA). These licenses not only enhance your credibility but also open up specialized opportunities. There are also other certifications you can choose to take throughout the years in order to advance your career at a faster pace.
Tip: Find the Right Place to Study Accounting
Certifications may sound a bit scary and intimidating, but in the world of accounting, it's a great way to ensure you are moving forward. Plus, there are plenty of renowned US accounting institutions designed to help you build the career you want. 
Educational Requirements: Consider the educational path required. Most accounting positions require at least a bachelor's degree in accounting or a related field. Some roles, such as Certified Public Accountant (CPA), may have additional education and licensing requirements.
Certification: Research whether obtaining certifications, such as the CPA, Certified Management Accountant (CMA), or Certified Internal Auditor (CIA), is necessary or beneficial for your desired career path. Certifications can enhance your credibility, job prospects, and earning potential.
2. Do I Have The Right Skills?
Accountants need critical thinking, attention to detail, and a curious mind in order to thrive in their careers. So, before you jump at the idea of a stable job and a good income, ponder upon your motivations for entering this field. 
Are you captivated by detail-oriented tasks, or do you find satisfaction in solving complex financial puzzles?
It's also important to evaluate your strengths in areas like organization, communication skills (yes, you have to talk to a wide range of people!), attention to detail, and adaptability to technology. 
Tip: Do a Bit of Introspection
Reflect if these skills make you well-suited for the job responsibilities associated with accountants, such as auditing, tax planning, budgeting, and analysis – both quantitative and qualitative.
3. Which Accounting Specialization Do I Want?
The professional field of accounting encompasses various specializations like public accounting (working for an accounting firm), management accounting (performing internal corporate functions), governmental/nonprofit work, and forensic investigations – to name a few.
Research the Field: Learn about the different types of accounting roles and specializations. Accounting offers a range of opportunities, including public accounting (auditing, tax, advisory), management accounting, forensic accounting, government accounting, and more. Research the responsibilities, job outlook, and potential career paths associated with each specialization.
Each of these specializations comes with its own educational requirements and skills, so it helps to know what path you would like to take. 
Tip: Understand Your Aspirations such as career objective as an accountant
While most people get into accounting because they like the stability, it doesn't hurt to think about your career path once you get there. Think about where you see yourself five years from now. Are you still interested in working with customers, or do you want to transition into working with businesses?
4. Can I Thrive in a Technologically Dynamic Field?
Accountants rely on numerous software applications for tasks like bookkeeping, tax preparation, and data analysis. Therefore, staying up-to-date with these tools is critical for efficiency and accuracy in your work. Think about the work environment that appeals to you. Accountants can work in various settings, including public accounting firms, corporations, government agencies, non-profit organizations, and as independent consultants. Consider whether you prefer a structured office environment or more flexibility in your work arrangements.
But if you're not that thrilled about having to deal with new technologies and systems every couple of years, accounting may not be a great fit.
Tip: Get Yourself Used to the Idea
Sure, it can be frustrating to have to change your work environment with every new tech release. But this is the world of most knowledge workers out there. Technology gets better to make our jobs better and less burdening. And in a field like accounting, this is truly a good thing.
So take a few courses, talk to some of your peers. And try to understand how technology can help improve your workflow.
Wrap Up: Deciding to Choose Career Objectives as an Accountant
Choosing a career in accounting requires deep self-reflection and evaluating your skills, education, and aspirations. By answering these 4 key questions, you can make an informed decision about whether accounting is the right path for you.
If yes, then embrace the challenges and opportunities presented by this in-demand profession and launch a fulfilling career journey!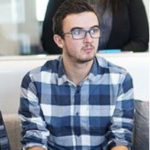 11+ years strategic communications, marketing, and project management experience. I am a trainer at StarWood Training Institute, focusing on online courses for project management professionals.
Tags:
career objective as an accountant
career path in accounting
choosing a career in accounting