5 Alternatives to Vlookup That Will Make Your Life Easier
VLOOKUP Function in Excel is a powerful formula that helps to get the value of a key in a table, depending on the value found in the column. I will better illustrate this with an example. Imagine a case when a customer enters a sales order, and you need to find the value of one of the products in your inventory by entering just a few data.
If you frequently use Excel for your data analysis, you may be familiar with the VLOOKUP function. VLOOKUP is a great tool that allows you to quickly look up and retrieve data from another worksheet or range of cells. However, there are times when VLOOKUP can be slow and cumbersome. Fortunately, several alternatives to VLOOKUP can make your life much easier.
The VLOOKUP function is used to get the values from the rows and columns of the table. This function also checks the conditions before getting the most relevant deal. You can get accurate results without any issues.
We can explain this function simply by combining the VOWEL and CATCH functions. The VLOOKUP function is commonly used in the Excel worksheet.
The VLOOKUP function can be slow and cumbersome
To create the VLOOKUP syntax, you need four pieces of information:
The value you want to search for, also called the lookup value.
The range in which the lookup value is contained. For VLOOKUP to work properly, the lookup value must always be in the first column in the range. For example, if your lookup value is in cell C2, your range should start with C.
The number of the column in the range that contains the return value. For example, if you specify B2:D11 as the range, you can make B your first column, C your second column, and so on. you need to evaluate.
Optionally, you can specify TRUE to get an approximate match to the return value, or FALSE to get an exact match. If you don't specify anything, the default value will always be TRUE or an approximate match.
We can summarize what has been explained above as follows:
=VLOOKUP(search range, range containing the lookup value, number of the column containing the return value in the range, Approximate match (TRUE) or Exact match (FALSE)).
It can be slow and cumbersome if you've used the VLOOKUP function in Excel. There are a few alternative functions that you can use to speed up your work. The first is the INDEX/MATCH function. This function is faster than VLOOKUP because it doesn't need to search through an entire data column. You can also use conditional formatting to highlight the cells that meet your criteria.
Fortunately, several alternatives to VLOOKUP can make your life much easier.
VLOOKUP is a great tool for finding specific data in a large spreadsheet. However, it can be slow and difficult to use if you're unfamiliar with it. Fortunately, several alternatives to VLOOKUP can make your life much easier. One alternative is the INDEX/MATCH function. This function can be used to find specific data in a large spreadsheet quickly and easily. Another alternative is the OFFSET function. This function allows you to reference cells relative to other cells, which can be very helpful when working with large amounts of data.
One alternative is the INDEX/MATCH function.
If you're looking for alternatives to Vlookup, one option is the INDEX/MATCH function. This function can be used to VLOOKUP values in a table or range by row and column number. INDEX/MATCH is more flexible than Vlookup because it can look up values in columns to the left or right of the lookup column. It can also return multiple values from a single row or multiple rows.
This function is faster than VLOOKUP and does not have the same restrictions.

If you're looking for an alternative to VLOOKUP that is faster and doesn't have the same restrictions, look no further than INDEX & MATCH. This function is a great way to retrieve data from large information tables and can be used in various circumstances.
Another alternative is using a pivot table.
One alternative way to conduct a VLOOKUP is to use a pivot table. Pivot tables are great for analyzing large data sets. It can be used to find relationships between different pieces of data quickly. While they may take some time to set up, once you have a pivot table, you can easily analyze your data without having to write any formulas.
To conclude, you can use the VLOOKUP function to join multiple tables into a single table, as long as one of the tables has fields in common with the others. This can be especially useful if you need to share a workbook with people with older versions of Excel that don't support multiple tables as a data source. The data property is available in older versions of Excel (if the old version supports the data property itself) by combining the sources into a single table and replacing the data property's data source with the new table.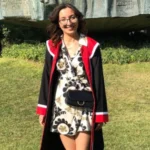 Hello, I'm Cansu, a professional dedicated to creating Excel tutorials, specifically catering to the needs of B2B professionals. With a passion for data analysis and a deep understanding of Microsoft Excel, I have built a reputation for providing comprehensive and user-friendly tutorials that empower businesses to harness the full potential of this powerful software.
I have always been fascinated by the intricate world of numbers and the ability of Excel to transform raw data into meaningful insights. Throughout my career, I have honed my data manipulation, visualization, and automation skills, enabling me to streamline complex processes and drive efficiency in various industries.
As a B2B specialist, I recognize the unique challenges that professionals face when managing and analyzing large volumes of data. With this understanding, I create tutorials tailored to businesses' specific needs, offering practical solutions to enhance productivity, improve decision-making, and optimize workflows.
My tutorials cover various topics, including advanced formulas and functions, data modeling, pivot tables, macros, and data visualization techniques. I strive to explain complex concepts in a clear and accessible manner, ensuring that even those with limited Excel experience can grasp the concepts and apply them effectively in their work.
In addition to my tutorial work, I actively engage with the Excel community through workshops, webinars, and online forums. I believe in the power of knowledge sharing and collaborative learning, and I am committed to helping professionals unlock their full potential by mastering Excel.
With a strong track record of success and a growing community of satisfied learners, I continue to expand my repertoire of Excel tutorials, keeping up with the latest advancements and features in the software. I aim to empower businesses with the skills and tools they need to thrive in today's data-driven world.
Suppose you are a B2B professional looking to enhance your Excel skills or a business seeking to improve data management practices. In that case, I invite you to join me on this journey of exploration and mastery. Let's unlock the true potential of Excel together!
https://www.linkedin.com/in/cansuaydinim/
Tags:
Accounting Template
Artificial Intelligence
digital marketing
Excel
Excel functions
PMBOK Guide
project management