What Are The Benefits of Analysis ToolPak in Excel? If you work with large sets of data in Excel, then you know how important it is to be able to analyze that data quickly and efficiently. The Analysis ToolPak is a Microsoft Excel add-in that provides users with a set of statistical tools for analyzing data. This blog post will discuss the benefits of using the Analysis ToolPak in Excel.The Analysis ToolPak is a Microsoft Excel add-in that provides users with statistical tools for analyzing data. The ToolPak offers a variety of analysis options, including regressions and correlation analyses. The ToolPak also allows users to create scatter plots and pivot tables.
This blog post will discuss the benefits of using the Analysis ToolPak in Excel.
The Analysis ToolPak is a Microsoft Excel add-in that provides data analysis tools for financial, statistical, and engineering data. It is an optional install with Excel. The benefits of using the Analysis ToolPak are:
You can perform complex statistical analyses, such as forecasting and data mining.
The toolbar contains various regression analysis tools to choose from.
It can help you spot trends in your data set that you may not have noticed otherwise.
What Are The Benefits of Analysis ToolPak in Excel?
Time savings
If you've ever found yourself working with a large amount of data in Microsoft Excel, then you know how time-consuming and tedious it can be to perform calculations by hand. The good news is that there's a handy tool included in Excel that can automate many of these tasks for you. This tool is called the Analysis ToolPak, and it can save you hours on complex projects.
Improved accuracy
There is no doubt that accuracy is important when working with data. The slightest mistake can have huge implications, and so it is vital to get it right. Excel provides several features to help users achieve greater accuracy in their work, one of which is the Analysis ToolPak. The Analysis ToolPak is a collection of statistical tools that can perform data analysis within Excel. It includes various features such as regressions, Fourier analyses, and random number generation.
Ease of use
Excel is a powerful tool for data analysis and a great way to extend its functionality. The ToolPak provides various statistical and financial functions that are not available in the standard version of Excel. While learning how to use all of the features may take some time, the ToolPak can be a valuable asset for those who need to perform complex analyses.
It is an add-in program that adds advanced statistical functions such as analysis of variance, correlation, frequency, and sampling to Excel. Although this program is installed on computers as part of a general Microsoft Office installation, it is not immediately available in Excel. You must install it manually from the application before using it.
Step 1
Open the worksheet where you want to use it, or create a new worksheet. Click the "File" tab in the top menu and click "Options."
Step 2
Click "Add-ons" in the side menu in the Options window. Click "Go" in the Manage area at the bottom of the main screen to open the Add-ons menu.
Stage 3
Check the "Analysis ToolPack" box and click "OK." If you do not see the Tool Pack listed in the menu, select "Browse" to find it. Click "Yes" if a message appears asking if you want to install it on your computer.
Click the "Data" tab on your worksheet. You will see a Data Analysis option in the Analysis group if it has been successfully added.
To conclude, if you need to develop complex statistical or engineering analyzes, you can reduce your number of operations and time using the Analysis ToolPak. You provide the data and parameters for each analysis; The tool displays the results in an output table using the appropriate statistical or engineering macro functions. Some tools create graphs in addition to output tables.
Data analysis functions can only be used on one worksheet at any given time. When you apply data analysis to grouped worksheets, the results appear on the first worksheet, and blank, formatted tables appear on the remaining worksheets. To perform data analysis on the remaining worksheets, recalculate the analysis tool for each worksheet.
What Is the Covariance Tool?
The Correlation and Covariance tools can be used in the same setting when you have N different measurement variables observed in the set of individuals. The Correlation and Covariance tools yield an output table, a matrix showing the correlation coefficient or covariance between each measurement variable, respectively. It measures the correlation coefficient and covariance extended to two measurement variables that "vary together".
Can Excel Analyze Data?
Analyze Data is available to Microsoft 365 subscribers in English, French, Spanish, German, Simplified Chinese, and Japanese. If you're a Microsoft 365 subscriber, ensure you have the latest Office version. To learn more about the different update channels for Office: Overview of update channels for Microsoft 365 apps. Moreover, the Natural Language Queries feature in Analyze Data is gradually being rolled out to our customers. Not available in all countries or regions at this time.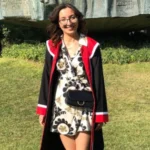 Hello, I'm Cansu, a professional dedicated to creating Excel tutorials, specifically catering to the needs of B2B professionals. With a passion for data analysis and a deep understanding of Microsoft Excel, I have built a reputation for providing comprehensive and user-friendly tutorials that empower businesses to harness the full potential of this powerful software.
I have always been fascinated by the intricate world of numbers and the ability of Excel to transform raw data into meaningful insights. Throughout my career, I have honed my data manipulation, visualization, and automation skills, enabling me to streamline complex processes and drive efficiency in various industries.
As a B2B specialist, I recognize the unique challenges that professionals face when managing and analyzing large volumes of data. With this understanding, I create tutorials tailored to businesses' specific needs, offering practical solutions to enhance productivity, improve decision-making, and optimize workflows.
My tutorials cover various topics, including advanced formulas and functions, data modeling, pivot tables, macros, and data visualization techniques. I strive to explain complex concepts in a clear and accessible manner, ensuring that even those with limited Excel experience can grasp the concepts and apply them effectively in their work.
In addition to my tutorial work, I actively engage with the Excel community through workshops, webinars, and online forums. I believe in the power of knowledge sharing and collaborative learning, and I am committed to helping professionals unlock their full potential by mastering Excel.
With a strong track record of success and a growing community of satisfied learners, I continue to expand my repertoire of Excel tutorials, keeping up with the latest advancements and features in the software. I aim to empower businesses with the skills and tools they need to thrive in today's data-driven world.
Suppose you are a B2B professional looking to enhance your Excel skills or a business seeking to improve data management practices. In that case, I invite you to join me on this journey of exploration and mastery. Let's unlock the true potential of Excel together!
https://www.linkedin.com/in/cansuaydinim/
Tags:
Accounting Template
Artificial Intelligence
digital marketing
Excel
Excel functions
PMBOK Guide
project management