Top 5 Instruments for Aerospace Quality Research & Development
Looking for instruments to monitor the quality of your aerospace engineering solution? You are lucky to find this article. The following top 5 instruments will come in handy. Though all kinds of quality research & development solutions stick to a set of fundamental quality standards/principles, the approach in which world-class engineers from various contemporary industries utilize them is extremely diverse. Every industry possesses its own business needs, priorities, and compliance obligations, so, it is a must that each of them realizes and uniquely introduces the quality standards. Maintaining top-class quality research & development is especially vital for the aerospace industry because it is in charge of the quality of thousands of aircraft transporting millions of passengers around the world daily.
Frequently, aerodynamic analysis demonstrates that aircraft parts possess a service life of above 40 years and this means that quality research & development approaches must be implemented at every phase of design, manufacturing, operation, and maintenance to guarantee secure procedures that can stand up to rigorous utilization. Wondering where to find top-performance engineering teams to execute all types of quality analysis for your aerospace startup? A wonderful option is to find and start partnering with aerospace quality research companies at Engre.
What are the Quality Standards in Aerospace Quality Research and Development?
We have already mentioned in the article that every industry has its own quality standards and now, we are going to take a look (briefly) at the key standards in the aerospace industry and the top 5 instruments that help aircraft engineers monitor the quality of their solutions. Let's start!
In 1997, the Society of Automotive Engineers that controls the quality standards for the aviation industry represented AS9000. In 2021, it is still the international standard for aerospace quality programs. Later, IAQG or the International Aerospace Quality Group designed and released the AS 9100 series of the general Quality Management System standards as the only reference point for the aerospace industry around the globe. AS 9100 is utilized to the whole aerospace supply chain, involving development, production, substitution, and maintenance.
So, while choosing instruments for quality research and development and planning to design a novel aircraft solution, engineers should stick to the above-mentioned sets of quality standards.
Accuracy and consistency are vital in the production of aerospace parts and platforms for commercial/military aircraft, spacecraft, and missiles. Every component must be designed under strict standards to guarantee security and performance and it makes no difference whether it is flight supervision instruments, hydraulic/fuel platforms, brakes, wheels, fittings, or couplings.
While manufacturing an aerospace vehicle, everything from design and assembly to delivering, sorting, and packing is to be executed under quality standards as well. Currently, the majority of those manufacturing practices are entirely automated. Engineers need the introduction of instruments to supervise operations and monitor quality.
In 2021, the most popular aerospace instruments for quality maintenance involve controllers, sensors, gauges, and other hardware that, when combined, compose an integrated control platform. Such instruments are applied for a wide range of purposes involving supervising robotics, detecting temperature modifications, operating quality control software, and so on.
5 Instruments for Aerospace Quality Research and Development
The following top 5 aerospace manufacturing instruments support engineers in gaining the coherence, accuracy, and safety demanded by AS9100 quality standards as well as several other aerospace industry regulations.
Micrometer
The micrometer is considered one of the most essential quality measuring instruments in the aerospace industry. This equipment is frequently applied to monitor whether the widths/lengths of small aircraft components meet the quality standards.
The key advantage of a micrometer is its potential to take super precise readings of truly tiny measurements with a common accuracy of one-thousandth of an inch. Additionally, micrometers can refer to a wide range of sub kinds of micrometers, for example, blade micrometers that apply slim prongs resembling blades to perform measurements. This sub kind comes in handy when engineers are to measure, for instance, sizing of grooves for O-rings.
Limit micrometers possess 2 measuring points: point 1 is frequently implemented to put a loose tolerance that must be passed through by a certain component and then a precise measurement where the component finishes its way. Limit micrometers have several prongs (perpendicular) where one prong is a sphere that is applied to monitor the widths of walls within tubes and holes.
Finally, digital micrometers demonstrate the measurement results on a display on the component that delivers a precise reading without the requirement for engineers to physically reveal the measurement via a vernier scale.
Gauges
Gauges are commonly implemented to execute various types of measurements. However, a couple of individual kinds of gauges are utilized to reveal objects, such as angles, holes, gaps, and several other must-have dimensions. Several important types of gauges are calipers, bore gauges, feeler gauges, wire gauges, and dial indicators. All of them are widely implemented in aerospace quality research.
Go/No-Go Gauges
Engineers apply these types of gauges to check tolerances of bored, drilled, and reamed holes. A previously set dimension will be implemented as the "Go" status which means that the aircraft component either moves through the section or coincides with it by introducing the upper tolerance.
When it comes to the "No-Go" status, it is used by figuring out the tolerance's lower limits so that the component should not move through it. The gauges' forms involve pin gauges that include a board full of various holes that are a couple of millimeters apart in which the component is located inside the holes until it goes in the middle of the upper and lower tolerances. Snap gauges have 4 prongs where the 1st set is located on the upper tolerance and the 2nd set is placed on the lower tolerance.
Dial Indicator
Dial indicator is the title that is traditionally given to instruments that possess huge circular faces that show measurements while reading the device's face. Engineers use dial indicators on lathes to guarantee/confirm component roundness. Additionally, it is applied to measure the concentricity of various diameters. Such indicators can be implemented on surface plates to check the flatness of surfaces.
Thermometer
Thermometers are implemented to find out the temperature of a certain location and object. As a rule, these are used on huge aircraft where the device may get extremely hot. It is vital to check these devices in the condition as if they were left alone. There is the risk that they may overheat which results in the aircraft breaking or facing a security threat.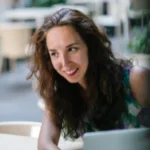 Magdalena Polka is a Business Solution Designer and an Information Technology / Project Management consultant and author with over 15 years of software development, management and project management experience.
Tags:
aerospace engineering
aerospace industry
quality research and development