4 Tips For Building A Startup That Stands Out
One of the challenges a new small business owner struggles with is to create a footprint in a saturated and booming industry. Building a startup that stands out from the crowd by leveraging points of difference is vital. It seems that many companies today offer identical products and services, but what's required of a business for it to keep its head above water is to create and implement effective business planning and strategies such as establishing a good startup team or a strong brand message.
As a small business owner, you'll be competing against the most tenured companies in the industry. When you observe and compare strategies, you'll realize that it's always a matter of differentiating your business from the rest and getting your brand message across to your specific customers. Fortunately, there are many tactics out there that'll help you in building a startup as well as growing it.
To begin, consider these tips and use them to create a company that differentiates itself from the rest:
1. Prepare A Concrete Business Plan Before Building a Startup
While some individuals overlook the importance of a business plan, it's smart not to forego this crucial step. After all, an effective business plan will assist in focusing strategies, managing milestones and metrics, assigning responsibilities, tracking performance, and managing money by using projections for sales, costs, expenses, and cash flow. This serves as a guide for you as the small business owner and all your staff members to achieve team goals.
With a business plan, you can constantly monitor and update progress and change tactics when one strategy fails to achieve goals. For it to be effective, you must include necessary details such as the following:
Company objectives

Target consumers

Marketing strategies

Competition information

Sales plan

Operational information

Budgeting

Job roles and responsibilities

Financial forecasts
This plan is the holy grail of a business as it drives you to success. Using an established business plan, companies can both measure their progress and set agreed-upon goals.
2. Establish Your Brand Message
To truly grow, startups must know their customers' needs and then establish a brand message tailored to their needs. But to do so, you need to build relationships and work closely with your target market as you are building a startup. You have to know their behavior, buying capabilities, needs, wants, and concerns.
Make sure you consider everything but remember to include your target market without bias. Overemphasizing marketing to a specific group of your target customers might make you lose new prospects or even some of your loyal and repeat customers.
When establishing your brand message, try to be as unique as possible. Make sure it doesn't copy or mimic that of any other company, especially your competitors. You want to show customers your unique offerings that they can't find elsewhere, so check what aspect is your strength and work on that.
You can make use of collaterals that can deliver your message. One of which is customized T-shirts. Try coming up with your own design through Placeit's T shirt design maker and other tools for customizing merchandise.
3. Hire A Great Startup Team
As a small business owner, perhaps you can't afford to hire a lot of people to run each department as smoothly as possible. But despite having less manpower, you can still get tasks done as long as you hire the right set of people.
The importance of hiring a great startup team can't be overstated. It's a given that your staff would help you build your startup company, but when you have a team that's proud of what they do, they'll help make your brand have a better reputation, which would positively impact your business.
Aside from investing in must-have software tools when you are building a startup, it's essential to have the perfect team. As your employees are likely to inform a significant number of people about your products and solutions, using your team's network can help set you apart from the competition. Some startup businesses grow successfully because of the people behind the company. So, find the right staff, take care of them as though they're your business partners, and watch as your company grows from there.
4. Identify Your Market Niche And Get Their Attention
Another crucial tip for startups is to identify which set of people you're going to serve. Focusing on a specific niche of customers allows you to offer services that meet those customers' unique needs. By giving your clients a solution tailored to their needs, you can maximize revenue and build stronger relationships.
Although it could be challenging to get the attention of your target market in the beginning when building a startup, you'll need to make every effort to do so. A great strategy is to create and build a story around your brand. Marketing campaigns and strategies would also work around that story, which should be distinct enough to appeal to your customers. People should gain an emotional attachment to your company when you put out a story they can relate to or be curious about.
Conclusion
In a crowded market and industry, many established businesses have already found their places, but you also could when building a startup as long as you leverage your differentiating points from them. It's vital to create your brand message, know your target market, create a business plan, and hire the right staff you can work with to build and expand your business. At the end of the day, it's all about being observant and keen to know what your customers need and what appeals to them.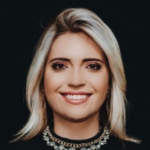 Business Developmeny Manager at PAS InfoCom Technologies Ltd.  Experienced in project management with a demonstrated history of working in the information technology and services industry.
Tags:
building a startup
small business
startup
startup business