The Impact of Harassment on Mental Health
Social media users recently trended the hashtag #Metoo a lot. On social media, people who had been ill-treated (for example sexual harassment victims) were told to use the hashtag #Metoo to show how they felt. Some people who work for well-known businesses have come forward to talk about their safety caused by various kinds of abuse at work. Despite what people think, such malicious acts have been going on for years, but most victims have been afraid to report them. In today's objectified world, it's hard to tell the difference between being "friendly" and being "abusive." And also it is hard to recognize sexual harassment definition too.
What do you need to know about 'Sexual Harrassment'?
Everyone can face the problem in real life. In this regard, it's vital to understand what harassment definition exactly is and how it can look like. Reading through materials available online – whether it's someone's personal story, magazine article, or essay – might be of great help. You can face any form or situation of sexual harassment: unsolicited obscene remarks, immodest acts, or even inappropriate chats that can happen in schools or workplaces. These types of activities are not necessarily directed at a particular person and are not always blatant and filthy. Among them are insulting statements directed against women in general or members of the LGBTQ community, for instance.
A person can be abused or mistreated in a lot of different ways. For example, workplace harassment, also known as 'mobbing", may involve intimidation or advances in exchange for career advancement. The person who did this could be male or female, and they could be related to the person they did this to. Abuse and intimidation can happen at work, at school, or anywhere else. The practice is widespread in chats, hallway meetings, and non-work places.
The following are examples of indecent nuisance:
Overtly or tacitly making indecent favors a condition of career progress

Offensive contact or gestures

Malicious advances that aren't acceptable

Conferring inappropriate behavior or whims at unfitting venues

Having a strong desire to participate in immodesty
Although the majority of sexual harassment policies do not cover mocking, offensive and offhand remarks can still have damaging effects. Hence, these acts of violence describe the problem itself in various resources like books or essays on crime, and anyone faced with it in real life will endure the long-term effects.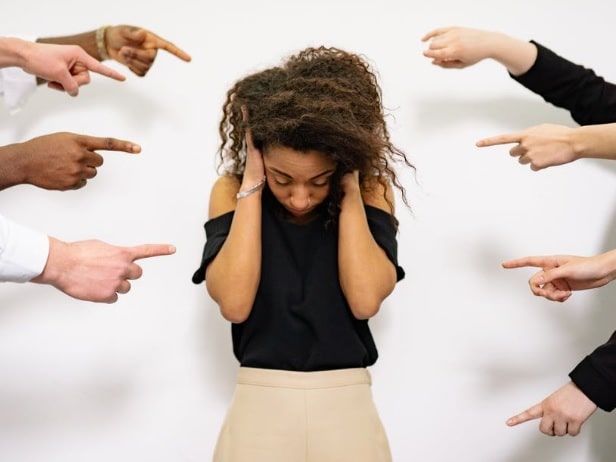 Is it harassment or assault?
Sexual harassment definition refers to any kind of unwelcomed insults, remarks with malicious intents, and attention, whether verbal or physical. However, these kinds of actions often violate all genders' rights; it hardly a crime in legal sense.
On the other hand, sexual assault invariably becomes a criminal violation. It is any form of violent action without the victim's consent. It is also known as sexual abuse which includes forceful kissing, groping and eventually rape.
Sexual violence may take many kinds:
Rape attempted on the victim

Driving a victim to involve in indecency or vulgarity

Unwanted malicious contact or fondling
Impacts of Sexual Harassment on One's Life
Sexual harassment definition has been claimed as a stressor, having physical and mental health implications for those subjected to it. Even though social scientists and sources like books have shown a link between abuse and poor mental health, little research has examined the link between abuse and depressive symptoms.
Untreated emotional and mental trauma caused by sexual harassment may lead to psychological disorders such as major depressive disorder, PTSD (post-traumatic stress disorder), short-term psychotic illness, and generalized anxiety disorder. Anguish and dissatisfaction following a stressful situation might lead to suicidal thoughts. The following are a few examples:
Effects on mental health:

humiliation, morale degradation, resentment, nervousness, distress, anxiety, depression, traumatic stress, concentration problems, motivational decline, and abusive use of drugs and alcohol

Physical impacts include:

headaches, fatigue, disruptions in sleep, and disturbances in eating
What can you do to avoid it?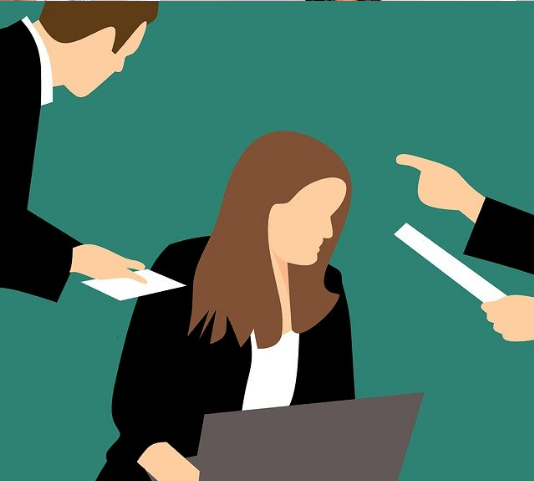 If you are faced in real life with these scenarios, tell the aggressor immediately that his behaviors are unwanted and inappropriate. 
Do's:
Indicate your displeasure with the behavior: say "NO" clearly and forcefully. Send an SMS, write, or email if you prefer not to confront the offender. 

Collect evidence

— keep a diary of dates, times, locations, and who was there at the time of the occurrences.

Keep any emails or texts from the harasser as proof, and it is also helpful if videotaped.

Notify a trusted colleague about the intimidation or indecency. Inform trusted friends or family members about the occurrence. Even if they weren't there at the time of the harassment, they might serve as witnesses.
Don'ts:
Don't be afraid to express your dissatisfaction.

Don't be afraid to speak out, as it will only serve to inflate the perpetrator's ego. If you're having trouble being assertive with the offender, consider a suitable emphatic answer, imagine how you'll say it, and practice saying it in front of a mirror or a trusted friend.

Make no excuses for not obeying, as it is nearly as effective as just saying "NO."

Don't dismiss it easily. If this is all you do, you are unlikely to quit.
Final Thoughts
Since these acts may be distressing and can have long-term sensitive and mental effects, victims must process their thoughts about their struggles. In addition, harassment victims may feel various emotions, including bewilderment, shame, anxiety, rage, loneliness, and guilt. Remember that these kinds of violence are never the victim's fault. So, their clothing or behavior should never be an excuse.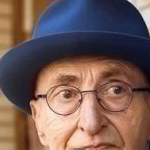 Irwin Michael Reston is an expert who has more than 30 years of experience in optimizing businesses, inspiring individuals and improving human resources departments. He established the BlueLight Consulting Limited to provide learning and training service worldwide.
Tags:
sexual harassment vs assault
what is harassment definition
what is sexual harassment