The Benefits of Having a Loyal Teacher Customer Base
As the educational landscape continues to change and evolve, it is becoming increasingly crucial for businesses to provide novel solutions to this customer segment. Taking this initiative is helpful for customers and businesses alike. Companies targeting teachers for their marketing approach can build better relationships, increase their referral rate, and receive more feedback that allows them to improve their services with a loyal teacher customer base. As a resılt, teachers are good example for loyal customer base.
Teachers as Loyal Customer Base Bring Increased Referrals for a Business
Teachers are well-respected community members and often hold influential positions within their personal and professional networking circles. Most customers place a high value on their referrals, as it is understood that teachers only recommend carefully vetted products or services.
As such, having teachers trust a business puts them in an ideal position to provide recommendations to students, parents, colleagues, and other professionals.
Consequently, businesses should actively seek endorsements from educators to gain new customers from their robust referral networks. For example, companies can offer specialized referral bonuses to teachers. However, businesses should verify teacher credentials and actively monitor referrals for quality assurance.
Establish High Credibility for a Business
Building solid and reliable relationships with educators is an effective way to establish high credibility for a business. Their connections will assure potential customers of quality services, increasing the brand's reputation in the community.
Word-of-mouth is essential in any business, so gaining teacher referrals has immense marketing value. The trust from teachers can also be advantageous in ensuring return customers and future collaborations.
Engaged and Loyal Customers
How to build a loyal customer base of techers? Teachers are passionate and devoted individuals who care greatly when developing solid partnerships. The best part is that once they find a service that works for them, teachers become loyal customers that SMEs can count on for the long haul.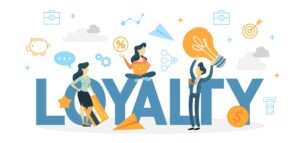 For example, many teachers consistently choose one platform for their day-to-day activities despite several available options. This allows businesses to develop strong relationships with these valued customers, with the potential to foster mutually beneficial partnerships. Therefore, teachers should be considered incredible assets to any company looking for consistent, reliable customers.
More Positive Reviews Online
Educators are a vital customer demographic for all kinds of businesses. So, when their standards are met, they experience a heightened satisfaction with both the product and its supplier.
As a result, these customers often become loyal over time, leading to higher customer retention. Moreover, teachers are more inclined to write reviews on the company's products or services, which means they can boost your business' reputation online on trusted platforms.
Provide Useful Feedback
Teachers' perspectives result from countless years of professional experience and can offer an invaluable view of why specific tactics work better than others. This analysis can guide business owners aiming to provide more effective solutions to clients, enabling them to craft a strategy that resonates well with their target audience.
The insights from teachers should be considered when developing products/services, as they can support businesses in generating more impactful outcomes.
To collect the teacher's feedback, companies can verify teacher credentials and set up focus groups to learn more about the customer's interaction with their product or services. Businesses can also make calls or provide online surveys to gather quantitative and qualitative feedback.
How to Ensure Having a Loyal Teacher Customer Base?
How to build a loyal customer base? First cultivate a community:
When you convert your emphasis to one on consumer interaction, you don't simply communicate; rather, you chat with your audience. People in general prefer to hold such discussions online, either on social media platforms or on forums with other people who have similar interests. Establish a presence on your consumers' preferred social media platforms as well as online discussion boards to provide them with a venue for two-way communication.
Consider your company's core competencies and guiding principles:
What sets your company apart from the competition? What makes your company stand out from the rest? And what do you value most? Your responses to these questions will assist you in defining your brand, which is an essential step in the process of luring new consumers who are committed to your product or service. To really connect with customers, you need to remain loyal to your brand and put your attention on the areas in which you excel. Establish your company as a reliable and consistent option in the market so that customers know they can depend on you to meet their needs.
Request input from clients to demonstrate to them how much you appreciate them:
This will encourage customers to provide comments. Send out questionnaires, ask for email critiques, and have an open mind about the responses you get. Customers are more likely to spend their money with companies that respect and appreciate the thoughts and observations they provide. Instead of just asserting that you are concerned about the happiness of your clients, demonstrate this concern by actively incorporating their suggestions and promoting this fact to them as evidence of your commitment. It is necessary for you to demonstrate devotion to them before you can hope to win their support.
Wrapping Up for Creating a Loyal Customer Base
A business that offers referral programs to its customers can quickly expand its customer base. Teachers are often engaged and loyal customers. And they provide helpful feedback that helps companies to build better relationships with their target audience.
Likewise, having teaching professionals as part of a business's customer base can establish high credibility. Ultimately, all of these benefits work together to create increased levels of customer satisfaction – something every company strives for.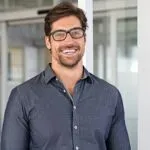 David is a dynamic, analytical, solutions-focused bilingual Financial Professional, highly regarded for devising and implementing actionable plans resulting in measurable improvements to customer acquisition and retention, revenue generation, forecasting, and new business development.
Tags:
how to attract teachers as customers
how to have loyal customer base
teachers as loyal customer base