SEO Writing Techniques for Effective Content Marketing
A good SEO-optimized text is one that is somewhat of a golden mean between the following. It should be well optimized for search engines and easy to read for people. It is important for the reader that the text is written in a clear, interesting way and fully reveals the topic. At the same time, search engines need key phrases, synonyms, and the implementation of their recommendations. Let's take a look at how a writer can write an article that will rank well and be interesting to the reader at the same time for seo writing techniques.
Content Uniqueness
 Creating unique and original content is the most important thing. It's not about rewriting a dozen existing articles and simply reworking them. It's about writing expert content that will be interesting to your target audience. This way, the number of reads and reposts of the article will be higher. This will increase the behavioral factors of the audience (user actions on the site). So, having chosen a topic, skillfully use third-party sources, apply your personal experience, and create a readable text as SEO writing techniques. Tell the reader everything, so they get the information they need to the fullest extent possible.
The content's uniqueness implies a complete absence of plagiarism. We won't go into the details of why is plagiarism bad. This is an obvious fact that requires no further comment. If certain authors do resort to plagiarism cases, this should not be your option. With the help of plagiarism checker online and Fixgerald professional assistance, check your text for uniqueness and be sure your work is completely original and does not violate other writers' copyrights.
SEO Writing Techniques and Content Writing Tips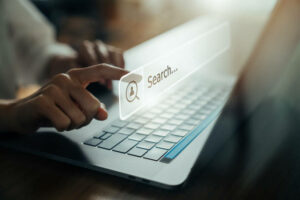 To make it easy for the visitor to assess the quality of the text and its usefulness by quickly skimming through it, do the following. Divide the text into meaningful paragraphs. The optimal length should be between 5-7 lines. Add subheadings. Highlight the key points of the article in a bulleted list. If the thesis, as a subtopic, has its own sub-topics, highlight them as well.
Until 2013, Google did not evaluate the information content and number of key phrases in an article. SEO specialists took advantage of this and turned articles into a set of keywords. The articles were artificial, but they ranked well. Today, search bots have learned to determine the "usefulness" of the material for the reader and its spamming. Google likes structured texts, infographics, lists, and key phrases.
Voice Search Optimization
In 2023, SEO optimization is necessary not only for mobile devices and desktops, but also for voice search. The peculiarity of writing for SEO and SEO writing techniques are that the text should concisely answer the client's question. Key phrases for voice search consist of 5-6 words. So, if a user asks "how to write a strong text in an info style", your text should exactly match the user's voice request.
Sometimes it's hard for a reader to visualize complex things, even if the writer is clear. The solution is to explain complex things with diagrams, charts, and illustrations. You can also use videos, comics, or GIFs to dilute the text "about the complicated" and distract the reader. This way, your article won't look like a sheet of text. Search engines love infographics.
SEO Writing Techniques, and Content Strategy as the Basis of Marketing Strategy
Why is it so?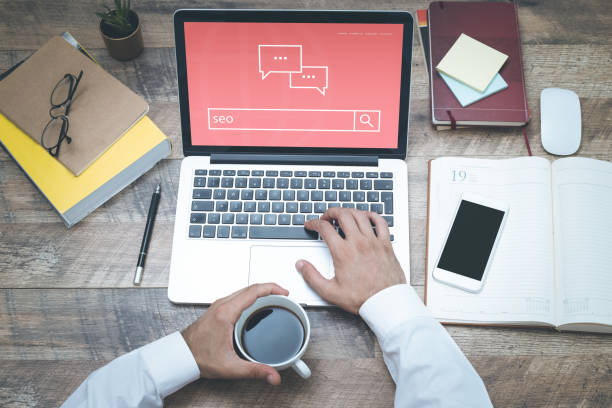 While email marketing only works with existing customers, SEO strategy is always about attracting new customers and retaining old ones.
SEO is still a relatively inexpensive channel for attracting new users.
In terms of effectiveness, typically 50 to 90 percent of all website traffic is the result of SEO. No other paid traffic channel will give such a result for relatively optimal financial investments.
SEO writing techniques allow you to create content at every stage of the user funnel.
For example, for a business that sells mobile phones, the user request funnel will look like this:
What types of phones are on the market?
Which is better: Samsung or iPhone?
Which model to choose: iPhone 14 Plus or iPhone 14 Pro Max?
Buy iPhone 14 Pro Max
Paid traffic channels will work with queries from the last stage of the funnel. This means SEO closes higher-level queries that allow you to inform users about your business. This is important because people buy goods or services from companies they hear about often.
Thus, SEO writing techniques is an effective strategy for getting new customers and retaining existing ones. This promotion helps to increase traffic to the website with optimal financial investments. With its help, it becomes possible to create high-quality content at every stage of the user funnel. A good SEO article should be lively and expert. Key phrases should be used carefully so that they do not affect the quality and content of the article. The task of an SEO text is to build a trusting relationship with a client, increase brand loyalty, and prepare customers for a purchase.
Professional content writer. Specializes in SEO text optimization. Blog author about methods of article optimization.
Tags:
how to write seo optimized text
seo content writing tips
SEO writing techniques