How to Check for Plagiarism: 3 CopyScape Alternatives
Are you in search of a high-quality and reliable, basically the best plagiarism checker? This article will help you discover the best free plagiarism checker tools. But wait for a while! Before narrating the unique characteristics of all three online plagiarism checker tools let me tell you the significance of writing in the contemporary age.
Writing is an essential tool to judge your work quality, learning, and intellect at your college, in the community, and at your workplace. It is of utmost importance for students, teachers, bloggers, writers, and professional copywriters who have to compose a lot of assignments, notes, articles, and blogs every day. More often, the writers have to create content on the topics that have already been written by other writers. So, in the online world, the essentiality of plagiarism-free content increases.
Today, hundreds of online plagiarism checker tools are available that assay any plagiarized content in your piece of writing in a matter of seconds. So, it becomes compulsory for every writer, student, and blogger to inject his content into some time-tested online tool to check for plagiarism. You will find dozens of them in the online world. But you have to pick the right and suitable one for you.
Here we go ahead to describe the three best plagiarism checker devices that will replace Copyscape. Be sure to read this article till the last line if you want to make your writing more appealing and converting.
Best Free Plagiarism Checker Tools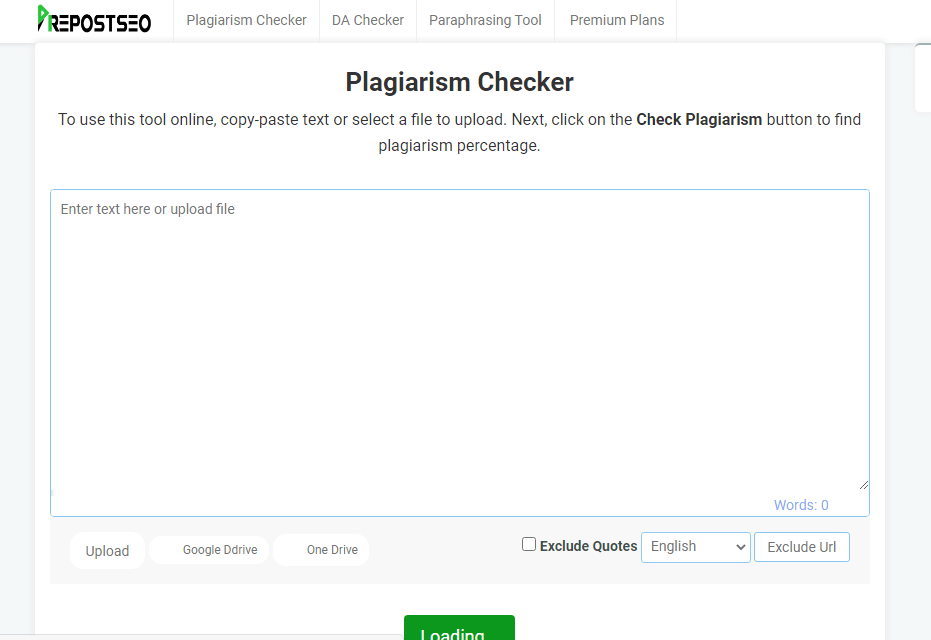 As the name represents, this tool offered by prepostseo.com proves to be greatly helpful for webmasters, content writers, and bloggers for checking plagiarism. It superbly detects plagiarism by comparing and scanning your submitted text against other files and documents. It offers a quite simple way of using this tool. Any free and unregistered user can check for plagiarism of at least 1000 words.
Moreover, this versatile tool acts better than Turnitin. Students feel confident in using this tool as it identifies plagiarism in their archived thesis as well as in online available data. Being equipped with an advanced algorithm, it not only detects the plagiarized sentences or paragraphs but also finds the sources from where the data was picked. It works efficiently to discover all types of plagiarism, such as patchwork, incremental, and accidental.
The users are quite convenient in using this plagiarism checker as it allows them easy access to insert their text and identify plagiarism if any. Once it performs its functions completely, you get the following results:
Links of matched sources
Percentage of paraphrased content
Percentage of plagiarized content
Exactly matching phrases
Accurate quality of unique content
Word count
Readability
So, this is the tool that all students, teachers, web content writers, and bloggers trust to check for plagiarism in their written pieces. Also, their data remains safe and secure as this tool doesn't save their intellectual property in any repository!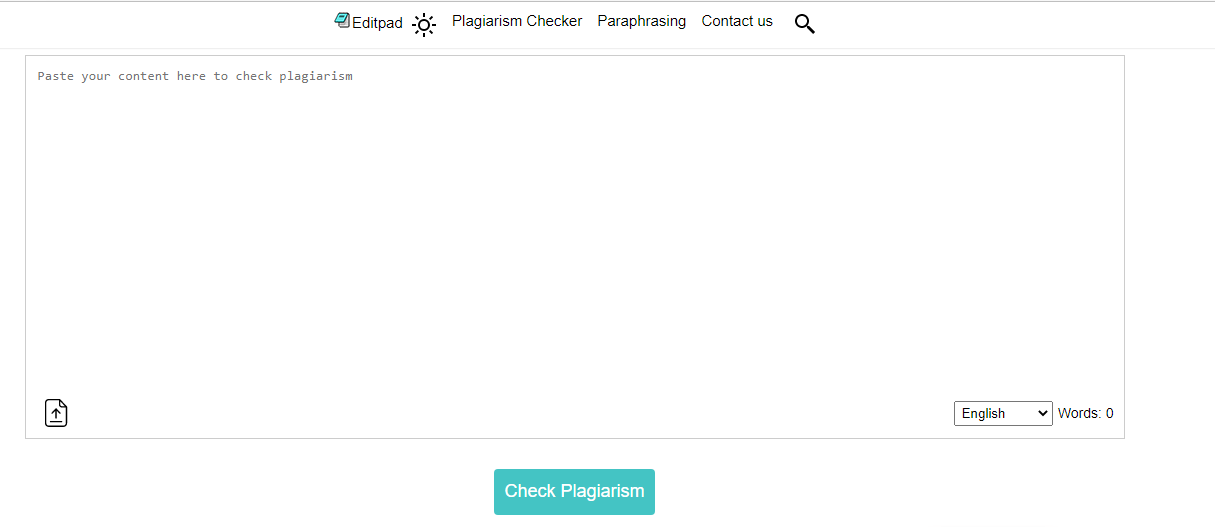 It is another most important software that works effectively as a CopyScape alternative and is a worthy addition to your PC to get rid of copied content. We can't deny the significance of writing both in the digital and offline world. Writing defines your personality, thinking, and preferences.
Through writing, you are able to persuade people, convert your visitors into customers, and boost your sales. Through the written assignments, students get exceptional grades and entrepreneurs can plan to take their business to the next level.
So, in the online world, writing is an ultimate source to make your identification as a professional, experienced, and unique content writer and webmaster. But it can all be possible only when you offer organic content, free of plagiarism, and that carries multiple solutions to your audience's problems.
So, let's go for the second best free plagiarism checker that would enhance the worth of your writing by keeping plagiarism at bay. Here's the abstract of its outstanding features.
Easy to use tool
Just copy-paste your content in the input box or.
Upload the file from your laptop or PC.
Then click on the 'Check Plagiarism button.
It won't take long to explore the copied content in your works.
It can receive DOC, TXT, DOCX, or PDF file formats from your computer.
It quickly shows the results in percentage for the plagiarized and original content.
It lets you know about the sources from where the content was duplicated.
It allows you to insert a thousand words to check for plagiarism in the free version.
The tool holds the latest technology to carry out its function. That's why it has won the unshakable trust of students, webmasters, teachers, and bloggers.
Login to this tool right today if you are determined to make your content stand out from the scratch!

This platform offers the third most powerful plagiarism checker that acts as a CopyScape alternative. You are also aware of the significance of writing in every field of life. It is a vital source of communication and conveying your views and thoughts. It reflects your learning and intellect. Through writing, the students, teachers, and copywriters can preserve their creative ideas and generate state-of-the-art works.
Today almost all businessmen are in search of unique content that may take their business to the next level. You can make your recognition as a converting and result-generating content writer only when you can create plagiarism-free content, and avoid grammatical and spelling mistakes.
So, consulting an online plagiarism checker has become the need of time. Let's have a glimpse of some notable features of this tool and learn how it can maximize the quality of your content.
This fast and accurate software allows you to mark the copied content in 10,000 to 15,000 words per search for free.
It scans your submitted text over countless documents and web pages to detect plagiarism.
The users consider this tool 100% reliable as it does not save their data elsewhere. It deletes the plagiarism reports instantly.
The users can explore plagiarism in at least five files at once. Despite checking multiple pages for plagiarism, it will present the results in no time without wasting your precious time.
It is an easy-to-use and easy-to-understand tool. The users can very conveniently comprehend the results of checked-out content.
It is equally suitable for students, professional writers, webmasters, and bloggers to check for plagiarism in their written masterpieces! 
Last Words
All the plagiarism checking tools described above are ready to uplift the value and significance of your writing. Never forward your content to anyone without putting your text in any of these tools to ensure that your writing pieces are plagiarism-free. Your progress in writing activities is just a single click away! These tools have earned users' confidence in the digital and academic world. We advise you to try them and see the results yourself.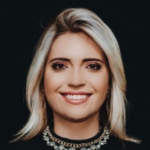 Business Developmeny Manager at PAS InfoCom Technologies Ltd.  Experienced in project management with a demonstrated history of working in the information technology and services industry.
Tags:
content writing
plagiarism checker
quality content