7 Reasons to Get an Online MBA Degree
The Master of Business Administration (MBA) degree is regarded as one of the most prominent and in-demand professional degrees worldwide. An MBA helps prepare students for leadership positions in various fields of business, including finance, marketing, management, and entrepreneurship. While traditional on-campus MBA programs have been popular for decades, online MBA programs have become increasingly popular in recent years, offering more flexibility and convenience to students. In this blog, we explore the importance of getting a online MBA degree and discuss why pursuing an online MBA may be the right choice for you.
1) Flexibility of Getting an Online MBA Degree
With an online MBA program, you can study at your own pace and schedule. It means you can complete your coursework whenever it is most convenient, whether early in the morning, late at night, or on weekends. This flexibility makes it possible to balance your work, family, and school responsibilities in a way that works best for you.
In addition, online MBA programs offer a range of options for how you can complete your coursework. Some programs provide asynchronous coursework, which means you can complete the coursework independently without attending live lectures or participating in real-time discussions. Other programs offer synchronous coursework, meaning you attend live classes and participate in real-time discussions with classmates and professors.
2) Quality Education
One of the advantages of online MBA programs is that they offer the same curriculum and course materials as traditional on-campus programs. Students receive the same lectures, assignments, and assessments as their on-campus counterparts. Many of these programs are offered by well-established universities and business schools accredited by recognized accrediting agencies.
You can earn an MBA online from a reputable university and gain real-world knowledge that can be applied directly to your career. The curriculum is designed to teach you practical skills and techniques to use in your job or starting your own business.
3) Cost-Effective
Online MBA programs often have lower tuition fees than on-campus programs because conducting an online program is often cheaper than operating a traditional program. There is no need to maintain physical classrooms or pay for associated expenses like building maintenance, utilities, and other overhead costs.
In addition to lower tuition fees, an online MBA degree can save you money on other expenses such as accommodation, transportation, and meals. As an online student, you do not have to worry about relocating or commuting to attend classes on campus, which can save you a significant amount of money in the long run.
4) Specialization
Students who study online can access these specializations from around the globe. The specialized curriculum offered in online MBA degrees can help students develop the abilities and knowledge required to excel in their field of interest. For example, students who specialize in finance may take courses in financial analysis, risk management, and investment strategies. These courses can prepare them for careers in finance and accounting, such as financial analysts, investment bankers, or financial planners.
Marketing students may take courses in consumer behavior, branding, and digital marketing, which can help students be ready for professions in advertising, public relations, or marketing management. Similarly, students specializing in entrepreneurship may take courses in new venture creation, startup financing, and entrepreneurial strategy, which can help them launch their businesses or work in entrepreneurial roles in established companies.
5) Access to Innovative Technologies
Online MBA programs often use digital learning platforms, enabling students to access educational resources, complete assignments, and engage with teachers and other students virtually. These platforms typically offer a range of tools, including online discussion forums, video conferencing, and virtual classrooms, which enable students to collaborate with their peers and instructors in real-time.
Many online MBA degrees also use digital simulations, games, and other interactive tools to teach business concepts and strategies. These cutting-edge technologies enable students to apply theoretical principles to practical problems and receive hands-on experience with decision-making and problem-solving.
Online MBA programs also provide students access to industry-specific software and tools essential to modern business. For example, students may have the opportunity to learn how to use data analytics software, customer relationship management systems, or project management tools, which can be valuable skills in various industries.
6) Personal Growth
Studying online can be a challenging experience that demands high personal responsibility. As you progress through the online MBA program, you'll learn to manage your time effectively, balance your work and family responsibilities. And also prioritize your tasks. Hence, these skills can be applied to all aspects of your life and help you become more productive and effective.
Online MBA programs often require students to participate in virtual discussions. And also you need to collaborate on group projects, and complete assignments independently. These activities can help you develop teamwork, communication, and problem-solving skills. You'll learn to express your ideas clearly and persuasively, listen actively, and respond constructively to feedback. And these skills can be beneficial in personal relationships and professional settings.
Moreover, an online MBA degree can broaden your business and management practices perspective. You'll learn about different business models, strategies, and cultures. Exposure to diverse perspectives can help you develop empathy, tolerance, and appreciation for different cultures and viewpoints. These qualities can help you become a more well-rounded and open-minded individual.
7) Access to Global Business Network
With online MBA degree, you are not limited by geographical boundaries. Because you can interact with students, faculty, and professionals from different countries and cultures. It can expose you to new perspectives and ideas you may have yet to encounter in a traditional on-campus program. As a result, you'll be able to develop a global mindset. Thus, this is becoming increasingly important in today's business world.
Online MBA programs offer various networking opportunities like discussion forums, online communities, and virtual events. These platforms allow you to connect with other students, alumni, and industry experts. Hence these can help you expand your network and gain insights into different industries and markets.
Furthermore, many online MBA programs offer opportunities for international travel, study tours, or study abroad programs. These experiences can provide firsthand exposure to different business environments and cultures. And help you build relationships with business professionals worldwide.
Conclusion Getting an Online MBA Degree
An online MBA degree can offer numerous benefits for individuals seeking to advance their careers in today's competitive business world. From the flexibility to balance work and study to the opportunity to network with professionals worldwide. Online MBA programs provide students with the skills, knowledge, and experience necessary to succeed in various industries. Whether you're seeking to accelerate your current career or transition to a new field, an online MBA degree can be an excellent investment in your future success.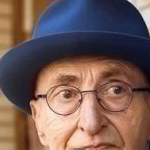 Irwin Michael Reston is an expert who has more than 30 years of experience in optimizing businesses, inspiring individuals and improving human resources departments. He established the BlueLight Consulting Limited to provide learning and training service worldwide.
Tags:
best online mba degrees
best online mba programs
choose online mba program