Run A Business? : A Quick Guide To Lead Generation
In today's competitive business environment, generating leads has become a crucial part of running a successful business, whether it is an online business or one that operates out of a shop front. The process of lead generation guide and hot leads involves identifying potential customers and collecting their information, which can then be used to convert them into paying customers. As you can guess, this plays nicely into marketing, SEO, and other areas which can help expand a business or to help one that has just started up.
However, there is something of a nuance to determining which leads are suitable for your business, also known as hot leads, and which ones are less than likely to lead to sales. In the past, many business owners would fret over this subject, but in 2023, there are many options available to help those who run a business chase up hot leads. Thus, more money and more business!
So, where do you begin? What services can help, why is lead generation needed, and how can you turn a hot lead into a long-term client? Read on for a simplified guide!
What is a Lead? Lead Generation Guide Essentials
Starting at the beginning, it is crucial to define what a lead is.In business, a lead refers to a potential customer or prospect who has shown interest in a company's product or service. This interest may be expressed in various ways, such as filling out a contact form on a company's website, subscribing to a newsletter, or attending a trade show or event hosted by the company.
Leads can be categorized based on their level of interest or readiness to make a purchase. For example, a "cold lead" is someone who has expressed interest but is not yet ready to make a purchase. A "warm lead" is someone who has shown a higher level of interest and may be closer to making a purchase. And a "hot lead" is someone who has indicated a firm intention to make a purchase in the near future.
So, the purpose of lead generation is to identify and collect information about these potential customers, including their names, contact information, and other relevant details. This information is then used by sales and marketing teams to nurture the leads and convert them into paying customers, usually through setting an appointment with a member of your team. If this sounds like a lot of hassle to oversee, there are companies that can chase these leads, assess their categories and help with appointment setting and booking to turn them into a client.
Why Do You Need Leads In Business?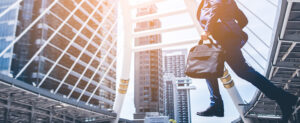 In years gone by, leads were not as big as they are today; businesses would set up shop, and people would come in, purchase goods and leave. However, as more people set up stores and businesses online, leads are easier to detect and to follow up with, meaning, if your company has a hot lead or even a medium lead, it could be the make or break for your business and client base.
So, why do online businesses need to focus so much on leads in 2023 and need a lead generation guide?
Increases Revenue
Lead generation is crucial for businesses because it helps increase revenue. By generating leads, companies can identify new and potential customers who are likely to be interested in their products or services. This allows them to target these potential customers with targeted marketing campaigns, which can lead to increased sales and revenue.
Builds Brand Awareness
Lead generation guide also helps businesses build brand awareness. By creating a robust online presence and generating leads, companies can increase their brand recognition and visibility. This can help them reach a wider audience and establish themselves as a reputable and trustworthy brand in their industry.
Saves Time and Money
Lead generation will also help you to save time and money. By identifying potential customers and targeting them with relevant marketing campaigns, businesses can focus their resources on the most promising leads. This can help them avoid wasting time and money on uninterested or unqualified prospects, allowing them to maximize their ROI.
Improves Customer Engagement
Lead generation guide can also help businesses improve customer engagement. By collecting information about potential customers, companies can gain valuable insights into their preferences and behavior. This can help them create personalized marketing campaigns that are aimed at their target audience and increase engagement.
Enables Continuous Growth
Finally, lead generation enables businesses to achieve continuous growth. By consistently generating leads, companies can expand their customer base and increase their revenue over time. This can help them stay ahead of the competition and continue to grow and succeed in the long term.
From Lead To Client!
There is an art in converting a lead into a client, especially if your business has reached out to them.
Or, perhaps these leads have already taken steps to engage with a company. Such as filling out a contact form or requesting a quote, which means they are further down the sales funnel than other types of leads. As a result, it is essential to handle hot leads carefully to ensure they convert into clients. How do you do that successfully?
Act Fast Following the Lead Generation Guide
When a hot lead comes in, it's essential to act quickly. These leads are more likely to convert into clients if they receive a prompt response to their inquiry. Make sure to follow up with hot leads within 24-48 hours of their initial contact to keep their interest and momentum going.
Provide Relevant Information
Hot leads are already interested in your product or service. So it's crucial to provide them with all the information they need so they can make a decision. Be sure to answer any questions they have and provide additional information. Because it may help them understand the benefits of your product or service.
Follow Up Regarding Lead Generation Guide
After providing the relevant information and offering a solution, it's essential to follow up with hot leads. Continue to engage with them by sending personalized emails, answering their questions, and addressing any concerns they may have. This helps build trust and reinforces your commitment to providing them with the best possible solution.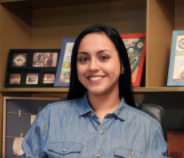 Vice President, İntelligent Design & Consultancy Ltd
Over 12 years of global & rich experience in Portfolio & Program Delivery Management in leading & managing IT Governance, PMO, IT Portfolio/Program, IT Products, IT service delivery management, Budget Management, and more.
Tags:
benefits of generating leads
how to generate hot leads
lead generation tips