Optimizing Your Spend Management Process: What Do You Need?
Your spend management process is a vital part of your business, hence why you need the right tools to ensure the most effective and efficient approach.
That being said, the tool you need the most in your company is, spend management software.
In this article, you'll learn how spend management software works and why it's the key to optimizing your spend management process.
How does spend management software work?
Spend management software is an intelligent platform designed to monitor, evaluate, and adjust your corporate spend, for optimal cost efficiency.
When using spend management software, you'll be able to see every transaction that takes place across every area of your business. Whenever and wherever these payments take place, the software will automatically record each one, as well as any crucial data surrounding them.
This can include the automatic uploading of any receipts and data on – the amount spent, the specific card used, the product or service that was purchased, and the team that authorized the payment.
On top of this, the software can provide a range of intricate features that can further improve your spend management process.
This can include things such as automated workflows, insights for your spending, a variety of control features, and much more.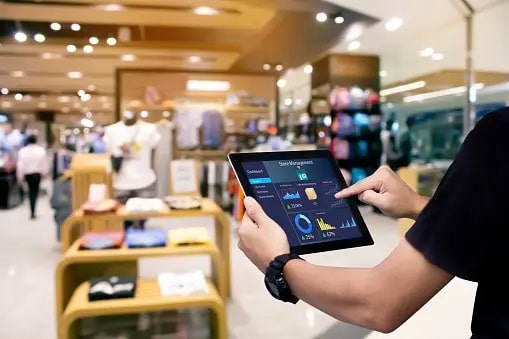 How can spend management software optimize our spend management process?
Spend management software can optimize your spend management process in many different ways, which can include:
Complete corporate spend visibility
One of the main benefits of spend management software is that you gain full visibility over every aspect of your corporate spending.
With more traditional spend management processes, it can take a long time for payments to be manually recorded and logged by employees. Not only this, there's always the possibility of human error that could hinder the results too.
However, when the software is in use, receipts and data can be recorded automatically, with full accuracy on various details.
This gives you a full picture of your corporate spend, that's both efficiently and accurately recorded, so any strategies for improving your spend can be more informed.
Advanced spend control features
Another way to optimize your spend management process with this software is to incorporate advanced spend control features. These will give you a more effective way of managing how your company is spending money.
For example, one of these expert features you can use is, spend limits. These are automatic caps that prevent any transactions taking place which exceed a certain amount.
When setting these limits, you not only can decide the amount that the cap is set at, but apply different limits to certain teams, areas, and individual cards within the business.
This will help you achieve maximum control over spending across your business, and tailor it in a way that suits your business needs.
Customizable spend management roles
You can also use the software to customize certain roles in your spend management process, including viewing permissions and approvals.
You can decide who has access to certain information surrounding your corporate spend – e.g., being able to see how much is being spent in each area of the business.
This helps you ensure only the appropriate employees are able to view the sensitive data from the software.
As well as this, you have automated approvals in place, so that certain employees won't need to spend time reviewing and approving payments as long as they already meet certain criteria.
This will help you create a more efficient process for spend management, where each employee has the right roles in the process, and is using their time optimally.
Make sure you contact the right provider to implement spend management software in your company and begin reaping these benefits for yourself.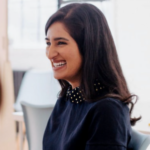 Ananya Prisha is an enterprise level Agile coach working out of Hyderabad (India) and also founder of High Level PM Consultancy. Her goal has been to keep on learning and at the same time give back to the community that has given her so much.